Search with LinkedIn Profile
Find Nuance jobs that match your profile.
Facilities Assistant
Apply
Job ID 1-42849
Date posted 02/20/2020
Location Aachen, Germany
Company Overview:
Nuance ist Pionier und Marktführer im Bereich der dialogorientierten Künstlichen Intelligenz (KI) für alle Arbeits- und Lebensbereiche. Wir liefern Lösungen, die verstehen, analysieren und das Ziel verfolgen, die menschliche Intelligenz zu bereichern und die Produktivität und Sicherheit zu erhöhen. Wir besitzen jahrzehntelange Erfahrung in der Entwicklung und Anwendung von KI.
Werden Sie Mitglied unseres Teams! Nuance entwickelt ständig neue Wege, wie Mensch und  Technologien miteinander interagieren. Unsere KI-gesteuerten Lösungen ermöglichen Unternehmen, ihre "normalen Geschäftsabläufe" zu transformieren. Seit Jahren vertrauen Tausende von Unternehmen aus Gesundheits- und Rechtswesen, der Finanz- und Versicherungsbranche, Telekommunikation und Versorgungswirtschaft für sinnvolle Ergebnisse und eine intelligentere, vernetztere Welt auf die preisgekrönten Lösungen von Nuance. Von klinischen Spracherkennungstechnologien, die Medizinern einen Zeitgewinn für eine intensivere Patientenfürsorge verschaffen, bis hin zu einer in Echtzeit reagierenden Intelligenz, die Milliarden von Kundeninteraktionen steuert, engagieren wir uns uneingeschränkt dafür, Unternehmen darin zu unterstützen, die Grenzen des Möglichen auszuweiten.
Nuance is the pioneer and leader in conversational artificial intelligence (AI) innovations that bring intelligence to everyday work and life. We deliver solutions that understand, analyze, and respond to people, amplifying human intelligence to increase productivity and improve security. With decades of both domain and AI expertise, we work with thousands of organizations across a wide range of industries. 
Join our team! At Nuance, we are constantly reinventing how people connect with technology and with each other. Our AI-powered solutions empower organizations to transform "business as usual." For decades, the world's leading financial, healthcare, telecommunications, retailers, and government organizations have trusted Nuance to bring them award-winning solutions that deliver more meaningful outcomes and empower a smarter, more connected world. From clinical speech recognition technologies that free physicians to spend more time caring for patients to real-time intelligence that powers billions of customer interactions, we're deeply committed to helping organizations push the boundaries of what's possible.
Job Summary:
- German translation to follow -  
Facility Assistent (m/w/d)
Summary
The Facilities Assistant will ensure the good functioning of the office facilities management, including reception services, procurement, supervision of cleaning and maintenance of the site as well as Health Safety and Environment related support.
The Facilities assistant will be based at the Nuance Communications Aachen office reporting to Facilities Supervisor in Spain.
Job Responsibilities and Duties:
Reception services:

Welcoming all guests and customers.

Management of meeting rooms including fitting with special equipment.

Hospitality & catering arrangements.

Coordination of all Post and Courier Services: receiving, distributions and shipping.

Scheduling.

Operation of the Switchboard.

Badges and entrance permits.

Support of local travel arrangements:  

Arranging taxi transfers

Parking on-site

Procurement of:

Office supplies

Office services and maintenance.

Daily needs of facilities, food & beverage

Facilities management:

Supervision of cleaning staff

Liaise with landlord or as required external service providers for maintenance of office (repairs etc.)

Distribution and management of office supplies and consumables.

Organization of internal and external events and social events.

Administration of invoices, Purchase Orders.

Main contact with providers and vendors.

Organization of the office move from the current location to a new office location in the Aachen region with proceeding coordination as required for new office space set up.

HSE related support (organization of first aid training, liaison with the company medical service, ergonomics of workspace, security aspects of workplace).
Required and Desired Skills:
Ideally have an administrative experience.

Native speaker of German or extremely proficient and fluent spoken and written English.

Good organisation skills.

Service minded and customer focused

Be a team player.

Good knowledge of Microsoft office (word, excel, PowerPoint, outlook)

Ability to work in a fast-paced and multi-cultural environment.
Facility Assistent (m/w/d)
Der Facility Assistent wird in der Niederlassung von Nuance Communications Aachen tätig sein und ist dem Facility Abteilungsleiter in Spanien gegenüber verantwortlich.
Zusammenfassung
Der Facility Assistent sorgt für das reibungslose Funktionieren des Büromanagements, einschließlich der Empfangsdienste, Besorgungen, Überwachung der Reinigungsdienste und Instandhaltung des Standorts sowie der Unterstützung in Gesundheit-, Sicherheit- und Umweltbezogenen Aspekte.
Aufgaben und Verantworungsbereich:
Begrüßung aller Gäste und Kunden.

Verwaltung von Besprechungsräumen einschließlich Ausstattung mit Sonderausstattung.

Bewirtung und Verpflegung.

Koordination aller Post- und Kurierdienste: Empfang, Verteilung und Versand.

Zeitplanung.

Bedienung der Telefonzentrale.

Abzeichen und Einreisegenehmigungen.
Unterstützung lokaler Reisearrangements:
Vermittlung von Taxitransfers

Parken vor Ort
Bürobedarf

Bürodienstleistungen und -wartung.

Täglicher Bedarf an Einrichtungen, Essen und Getränken.
Überwachung des Reinigungspersonals

Kontaktaufnahme mit dem Vermieter oder erforderlichenfalls externen Dienstleistern für die Instandhaltung des Büros (Reparaturen usw.)
Verteilung und Verwaltung von Büromaterial und Verbrauchsmaterialien.

Organisation von internen und externen Veranstaltungen und gesellschaftlichen Veranstaltungen.

Verwaltung von Rechnungen, Bestellungen.

Hauptkontakt zu Anbietern und Anbietern.

Organisation des Umzugs des Büros vom jetzigen Standort an einen neuen Bürostandort in der Region Aachen mit fortschreitender Koordination, wie dies für die Einrichtung neuer Büroräume erforderlich ist.

HSE-bezogene Unterstützung (Organisation von Erste-Hilfe-Schulungen, Zusammenarbeit mit dem betriebsärztlichen Dienst, Ergonomie des Arbeitsplatzes, Sicherheitsaspekte des Arbeitsplatzes).
Erforderliche und gewünschte Fähigkeiten:
Idealerweise haben Sie administrative Erfahrungen.

Muttersprache Deutsch oder sehr gutes und fließendes Englisch in Wort und Schrift.

Gute Organisationsfähigkeiten.

Serviceorientiert und kundenorientiert.

Seien Sie ein Teamplayer.

Gute Kenntnisse in Microsoft Office (Word, Excel, PowerPoint, Outlook)

Fähigkeit, in einem schnelllebigen und multikulturellen Umfeld zu arbeiten.
Additional Information:
Nuance offers a compelling and rewarding work environment. We offer market competitive salaries, bonus, equity, benefits, meaningful growth and development opportunities and a casual yet technically challenging work environment. Join our dynamic, entrepreneurial team and become part of our continuing success.
Options
Sorry the Share function is not working properly at this moment. Please refresh the page and try again later.
Share on your newsfeed
Apply
Recently viewed
You have not viewed any jobs recently
Why Nuance?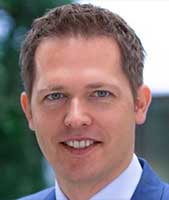 I recently rejoined Nuance because I love having the privilege of working with a diverse team of nice and talented individuals to drive customer satisfaction. Having the flexibility within my role to get stuff done while maintaining a good work-life balance.

Martin

General Manager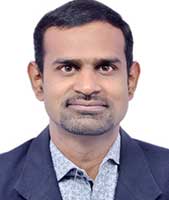 I fell in love with Nuance especially the innovative platforms we create and we impact people's lives. The work I do every day at Nuance makes a difference and I know when I go home that I truly did something meaningful and important.

Vishnu

Tech Support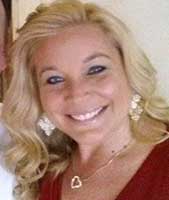 I have been working in the Healthcare industry for close to 20 years and have marveled at how Nuance has been able to keep up with the industry changes and challenges. Every day I am challenged, and every day I make sure the customer comes first. The culture and employees at Nuance are wonderful. I am proud to work for such a dynamic and diverse company and I look forward to the future growth.

Kristen

Inside Sales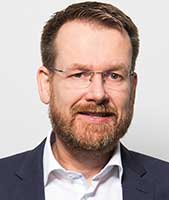 I work with some of the smartest colleagues in the industry to turn leading technology and innovative ideas into products and solutions that solve real life problems and have a positive impact on people. I love the flexibility of working.

Martin

Product Manager
Life at Nuance

We believe in an inclusive culture founded in innovation, life-long development, community impact, and flexible benefits programs so that you can be your best every day.

Learn More

Industries we Serve

Nuance can develop industry-specific solutions for your business

Learn More