Search with LinkedIn Profile
Find Nuance jobs that match your profile.
Research Application Scientist - Japanese NLU
Apply
Job ID 1-39698
Date posted 04/15/2019
Location Aachen, Germany
Company Overview:
Wir bei Nuance ermöglichen es den Menschen problemlos mit ihren vernetzten Geräten und der digitalen Welt zu kommunizieren. Indem wir eine Welt schaffen, in der Menschen auf natürliche und intuitive Art und Weise mit Technik interagieren können, tragen wir dazu bei, dass die Technik dem menschlichen Handeln und Denken immer ähnlicher wird.  
Unsere dynamische Technologie verwendet Analysetools und fortschrittlichste Algorithmen, um Gebrauchsgegenstände zum Leben zu erwecken und somit alltägliche Prozesse zu vereinfachen.
Werden Sie Teil unseres Automotive team…; intelligente Systeme für unterwegs. Unsere Leidenschaft gilt der Entwicklung von intelligenten Interfaces, die es Menschen ermöglichen allein mit Hilfe ihrer Stimme mit ihren Autos, Smartphones und anderen Geräten zu kommunizieren.  
Bei Nuance Automotive sind wir Futuristen, die sich überlegen, was an der Schnittstelle von Mensch, Mobilität und Maschine möglich ist - und es dann möglich machen. Wenn Sie bereit sind, ein Teil des Aufbaus und der Bereitstellung des ultimativen, zukunftsfähigen Mobilitätserlebnisses zu werden, das der Konkurrenz meilenweit voraus ist, sollten Sie sich uns anschließen. Aufbauend auf unserer umfassenden Expertise und beispiellosen Innovation beschleunigen wir das Tempo des Wandels und verändern das Cockpit im Auto. Wir haben das Mobilitätserlebnis neu definiert und einen neuen Standard geschaffen, der über das Fahren in eine vernetzte und informierte Welt hinausgeht. Heute verkleinern wir die Lücke zwischen Fahrer und Auto und verwandeln die Maschine in eine natürliche Erweiterung des menschlichen Inneren.
Während wir die nächste Generation des In-Car-Nutzererlebnisses aufbauen, konzentrieren wir uns auch auf den nächsten Schritt: die Abspaltung von Nuance zu einem neuen, unabhängigen, börsennotierten Unternehmen, das sich ausschließlich auf den wachsenden Mobilitätsassistenten Markt konzentriert und seine angrenzenden Möglichkeiten - autonome Autos, intelligente Städte, verbesserte gemeinsame Mobilität und mehr -die sich am Horizont abzeichnen. Unser neues Unternehmen wird eine schnelllebige, innovative Organisation sein, die unsere 20-jährige Firmengeschichte als Sprungbrett für die nächste Stufe nutzt. Es gab nie eine aufregendere Zeit, um Teil von Nuance Automotive zu werden.
At Nuance, we empower people with the ability to seamlessly interact with their connected devices and the digital world around them.  We are creating a world where technology thinks and acts the way people do by designing the most human, natural, and intuitive ways of interacting with technology.  
Our nimble technology uses analytics and advanced algorithms to transform the inanimate into animate and reduce complicated processes into simple ones.  
Join our Automotive team…;intelligent systems now ready for the road. We are passionate about developing intelligent interfaces that enable people to talk to their cars, phones, devices, and other smart "things".
At Nuance Automotive, we're futurists, re-imagining what's possible at the intersection of humans, mobility and machines – then making it happen. If you're ready to be a part of building and delivering the ultimate, future-ready mobility experience that is miles ahead of the competition, you should join us. Building on our deep expertise and unparalleled innovation, we are accelerating the pace of change and transforming the in-car cockpit. We've reimagined and redefined the mobility experience, creating a new standard that goes beyond driving to a connected and informed world. Today, we're shrinking the gap between the driver and the automobile, transforming the machine into a natural extension of the human inside.
While we're busy building the next generation of the in-car user experience, we're also focused on the next step: spinning off from Nuance into a new, independent, publicly traded company that will be solely focused on the growing mobility assistant market and its adjacent opportunities – autonomous cars, smart cities, enhanced shared mobility, and more – that are on the horizon. Our new company will be a fast-moving, innovative organization that will use our 20-year history as a springboard to the next level. There's never been a more exciting time to join Nuance Automotive.
Job Summary:
As a Research Application Scientist you will support us in the R&D in natural language understanding (NLU) for Japanese. You will assist in all aspects of planning, developing and maintaining high-quality NLU systems for customers. The job includes new feature development, accuracy improvement, project maintenance, and language-targeted research for improvements.
Responsibilities:
Contribute to development of the NLU pipeline, especially for Japanese and/or Korean

Development of new features in NLU

NLU accuracy improvements

Responding to QA and customer reported issues

Accuracy checking of annotations

Contribute to team effort to improvement of entire NLU system
Qualifications:
Knowledge of NLP and/or Machine Learning

Programming skills (especially scripting to support research experiments)

Native or high proficiency in Japanese 
Preferred Skills:
Natural Language Understanding

Machine learning;

Python, Java
Education: Master's in Computer Science, Computational Linguistics or related field (or similar work experience)
Additional Information:
Nuance offers a compelling and rewarding work environment. We offer market competitive salaries, bonus, equity, benefits, meaningful growth and development opportunities and a casual yet technically challenging work environment. Join our dynamic, entrepreneurial team and become part of our continuing success.
Options
Sorry the Share function is not working properly at this moment. Please refresh the page and try again later.
Share on your newsfeed
Apply
Recently viewed
You have not viewed any jobs recently
Why Nuance?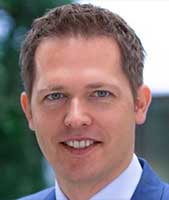 I recently rejoined Nuance because I love having the privilege of working with a diverse team of nice and talent individuals to drive customer satisfaction. Having the flexibility within my role to get stuff done while maintaining a good work-life balance.

Martin

General Manager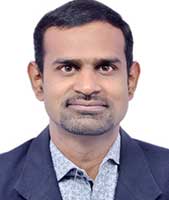 I fell in love with Nuance especially the innovative platforms we create and we impact people's lives. The work I do every day at Nuance makes a difference and I know when I go home that I truly did something meaningful and important.

Vishnu

Tech Support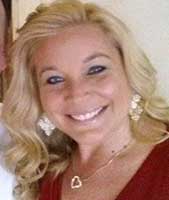 I have been working in the Healthcare industry for close to 20 years and have marveled at how Nuance has been able to keep up with the industry changes and challenges. Every day I am challenged, and every day I make sure the customer comes first. The culture and employees at Nuance are wonderful. I am proud to work for such a dynamic and diverse company and I look forward to the future growth.

Kristen

Inside Sales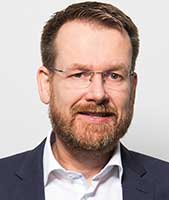 I work with some of the smartest colleagues in the industry to turn leading technology and innovative ideas into products and solutions that solve real life problems and have a positive impact on people. I love the flexibility of working.

Martin

Product Manager
Life at Nuance

We believe in an inclusive culture founded in innovation, life-long development, community impact, and flexible benefits programs so that you can be your best every day.

Learn More

Industries we Serve

Nuance can develop industry-specific solutions for your business

Learn More