Search with LinkedIn Profile
Find Nuance jobs that match your profile.
Senior Product Manager
Apply
Job ID 1-40600
Date posted 04/11/2019
Location Aachen, Germany
Company Overview:
Wir bei Nuance ermöglichen es den Menschen problemlos mit ihren vernetzten Geräten und der digitalen Welt zu kommunizieren.

Indem wir eine Welt schaffen, in der Menschen auf natürliche und intuitive Art und Weise mit Technik interagieren können, tragen wir dazu bei, dass die Technik dem menschlichen Handeln und Denken immer ähnlicher wird.

Unsere dynamische Technologie verwendet Analysetools und fortschrittlichste Algorithmen, um Gebrauchsgegenstände zum Leben zu erwecken und somit alltägliche Prozesse zu vereinfachen.

Werden Sie Teil unseres Automotive team…; intelligente Systeme für unterwegs. Unsere Leidenschaft gilt der Entwicklung von intelligenten Interfaces, die es Menschen ermöglichen allein mit Hilfe ihrer Stimme mit ihren Autos, Smartphones und anderen Geräten zu kommunizieren.


At Nuance, we empower people with the ability to seamlessly interact with their connected devices and the digital world around them. We are creating a world where technology thinks and acts the way people do by designing the most human, natural, and intuitive ways of interacting with technology.

Our nimble technology uses analytics and advanced algorithms to transform the inanimate into animate and reduce complicated processes into simple ones.

Join our Automotive team…;intelligent systems now ready for the road. We are passionate about developing intelligent interfaces that enable people to talk to their cars, phones, devices, and other smart "things".
Job Summary:
Exciting Opportunity to be a part of ensuring that the latest high-technology finally arrives in your car making your driving experience safer and more natural than ever before?
Join our Automotive team at Nuance and help us with our vision (see https://youtu.be/iJkE1KGxlwQ) becomes reality.
We are looking for a Senior Product Manager to add our technology of Voice Biometry (see https://youtu.be/r3TXawQl1zo?list=PL4eQYYZUVMAkBBLE3NPIA4Vnk63-KqmhQ) and text input technology (https://www.youtube.com/watch?v=HD0jTRdVgCU) in latest automotive deployments to enhance the intended user experience going forward much more.
It is highly likely you have driven in a car equipped by Nuance Automotive. We have more than 20 years of experience, have more than 600 automotive specific patents and are shipping with more than 60 car brands in over 200 million vehicles with our technology. One famous deployment of our technology is the new MBUX system of Mercedes (https://youtu.be/v5nwuHmkbaw?list=PL-VnVRmAyUOCH9pXqlQtzSvbZKevKVt-J).
Curious?
Come join us and apply today…;..
Principal Duties and Responsibilities:
Product strategy – define a customer and market driven strategy that sets the direction and guides our investments. Communicate the proposed strategy and value to key stakeholders, and define some high-level objectives.

Market requirements - Conduct market research to gather insight and understand user and OEM customer needs. Engage with sales and customers to consolidate market requirements.

Product management – Drive investment proposals with a solid business case. Document product requirements, user stories and artefacts to support the product development process. Lead the product development organization in bringing a great product to life.

Product Marketing – Create, document and communicate about products and product roadmaps. Refine product positioning and messaging to differentiate the product offering and establish market leadership. Serve as the internal and external product expert

Product launch - Build and execute a product launch plan for your new products, including providing marketing collateral (product info, presentations), pricing sheets, organizing webinars for sales and/or customers, providing demos for pre-sales and introducing the new product to customers.

Lead customer projects to ensure a winning deployment and success story with high levels of customer satisfaction.

Sales enablement - Provide support to sales through training and tools to drive greater field awareness and enable sales to open new customer conversations and accelerate the sales cycle.

Sales support – Work with the sales team representatives to devise sales strategies and support them in customer meetings.

Pro-actively track competitors and maintain up to date information on the strengths and weaknesses of the competitors. Identify in the analysis opportunities and threats, and propose both offensive and defensive strategies.

Strategic partnerships - identify opportunities to create value for Nuance and our customers by leveraging the assets of a potential partner, either through acquisition or a strategic partnership.

Perform tasks related to securing and keeping the products, tools, and processes that you are responsible for securing
Required Skills:
Strong product management experience in a high tech software environment.

A strong automotive background and good understanding of Automotive infotainment systems and applications.

Strong technical background with a solid understanding of integrated software solutions.

Experience in bringing new ideas and innovation to life in a collaborative manner and driving cross-functional teams.

Creative and passionate about solving complex problems and delivering innovation to customers.

Background in embedded systems with familiarity in at least one of the following fields: Automotive, ASR, NLU, virtual assistants, Artificial Intelligence, biometry, identification techniques, handwriting recognition, text input technologies.

Must possess strong interpersonal and presentation skills, ability to style-shift in order to accommodate different audiences—executive, sales, analysts, peers, and press.

Team spirit, hands on mentality, resilience, goal-oriented, organized and able to work independently.

Willingness to work in a multi-cultural global organization with stakeholders located around the world and have conference calls outside normal business hour.

High command English language skills written and verbal

Willing to travel – variable but required- 20% maximum at certain time

Successfully completed a university degree in computer science, electrical engineering or comparable.
Desired skills
German language skills written and Verbal
Education: University degree in computer science, electrical engineering or comparable
Additional Information:
Nuance offers a compelling and rewarding work environment. We offer market competitive salaries, bonus, equity, benefits, meaningful growth and development opportunities and a casual yet technically challenging work environment. Join our dynamic, entrepreneurial team and become part of our continuing success.
Options
Sorry the Share function is not working properly at this moment. Please refresh the page and try again later.
Share on your newsfeed
Apply
Recently viewed
You have not viewed any jobs recently
Why Nuance?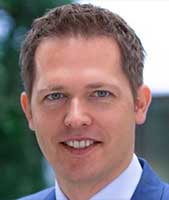 I recently rejoined Nuance because I love having the privilege of working with a diverse team of nice and talent individuals to drive customer satisfaction. Having the flexibility within my role to get stuff done while maintaining a good work-life balance.

Martin

General Manager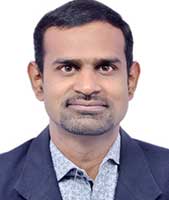 I fell in love with Nuance especially the innovative platforms we create and we impact people's lives. The work I do every day at Nuance makes a difference and I know when I go home that I truly did something meaningful and important.

Vishnu

Tech Support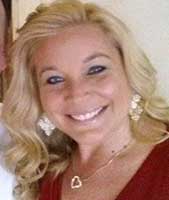 I have been working in the Healthcare industry for close to 20 years and have marveled at how Nuance has been able to keep up with the industry changes and challenges. Every day I am challenged, and every day I make sure the customer comes first. The culture and employees at Nuance are wonderful. I am proud to work for such a dynamic and diverse company and I look forward to the future growth.

Kristen

Inside Sales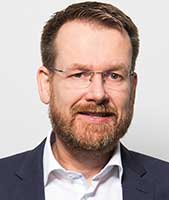 I work with some of the smartest colleagues in the industry to turn leading technology and innovative ideas into products and solutions that solve real life problems and have a positive impact on people. I love the flexibility of working.

Martin

Product Manager
Life at Nuance

We believe in an inclusive culture founded in innovation, life-long development, community impact, and flexible benefits programs so that you can be your best every day.

Learn More

Industries we Serve

Nuance can develop industry-specific solutions for your business

Learn More