Search with LinkedIn Profile
Find Nuance jobs that match your profile.
Senior Research Scientist (AI and Machine Learning)
Apply
Job ID 1-39695
Date posted 06/25/2019
Location Aachen, Germany
Company Overview:
At Nuance, we empower people with the ability to seamlessly interact with their connected devices and the digital world around them.  We are creating a world where technology thinks and acts the way people do by designing the most human, natural, and intuitive ways of interacting with technology.  
Our nimble technology uses analytics and advanced algorithms to transform the inanimate into animate and reduce complicated processes into simple ones.  
Join our Automotive team…;intelligent systems now ready for the road. We are passionate about developing intelligent interfaces that enable people to talk to their cars, phones, devices, and other smart "things".
At Nuance Automotive, we're futurists, re-imagining what's possible at the intersection of humans, mobility and machines – then making it happen. If you're ready to be a part of building and delivering the ultimate, future-ready mobility experience that is miles ahead of the competition, you should join us. Building on our deep expertise and unparalleled innovation, we are accelerating the pace of change and transforming the in-car cockpit. We've reimagined and redefined the mobility experience, creating a new standard that goes beyond driving to a connected and informed world. Today, we're shrinking the gap between the driver and the automobile, transforming the machine into a natural extension of the human inside.
While we're busy building the next generation of the in-car user experience, we're also focused on the next step: spinning off from Nuance into a new, independent, publicly traded company that will be solely focused on the growing mobility assistant market and its adjacent opportunities – autonomous cars, smart cities, enhanced shared mobility, and more – that are on the horizon. Our new company will be a fast-moving, innovative organization that will use our 20-year history as a springboard to the next level. There's never been a more exciting time to join Nuance Automotive.
Job Summary:
The candidate is expected to contribute to cutting edge research in Artificial Intelligence and Machine Learning applications.
The candidate is expected to develop and implement AI and Machine Learning prototypes and solutions for real world problems that are relevant to Nuance and its customers, including user modeling / preference learning, and inference.
The candidate is expected to work/collaborate with other members of the group and across Nuance to successfully productize and deploy R&D outcomes.
Responsibilities:
The candidate will work with a team of researchers and engineers engaged in state-of-the-art research and development in AI and Conversational Systems.
The candidate will contribute innovative ideas/solutions to the aforementioned areas, as well as publish within the research community,
and work on patents where applicable.
The candidate will contribute to the software development of technology capabilities and solutions based on artificial intelligence and machine learning techniques and principles.
The candidate will participate in the testing and integration of these capabilities/solutions in end-to-end systems.
The candidate will work with other researchers/engineers to transition, productize, and deploy R&D outcomes
Qualifications
Number of Years of Work Experience: 3+
Experience in Artificial Intelligence and Machine Learning
Experience with one or more of the following programming languages: Java, Python, C, or C++.
Strong software development experience
Good communication skills in English are essential
Comfortable working in team settings
Preferred Skills:
Experience with software development cycles and methodologies
Experience working with Engineering and Product groups to transition and productize R&D outcomes
Strong publication record in Artificial Intelligence and Machine Learning as demonstrated by publications in relevant conferences such as AAAI, IJCAI, ICML, etc.
Ability to contribute to the definition of research agenda and execute on agenda
Education: Master's in Computer Science or equivalent (PhD Preferred) 
Additional Information:
Nuance offers a compelling and rewarding work environment. We offer market competitive salaries, bonus, equity, benefits, meaningful growth and development opportunities and a casual yet technically challenging work environment. Join our dynamic, entrepreneurial team and become part of our continuing success.
Options
Sorry the Share function is not working properly at this moment. Please refresh the page and try again later.
Share on your newsfeed
Apply
Recently viewed
You have not viewed any jobs recently
Why Nuance?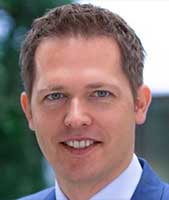 I recently rejoined Nuance because I love having the privilege of working with a diverse team of nice and talented individuals to drive customer satisfaction. Having the flexibility within my role to get stuff done while maintaining a good work-life balance.

Martin

General Manager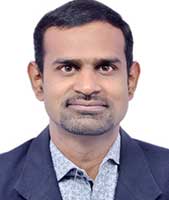 I fell in love with Nuance especially the innovative platforms we create and we impact people's lives. The work I do every day at Nuance makes a difference and I know when I go home that I truly did something meaningful and important.

Vishnu

Tech Support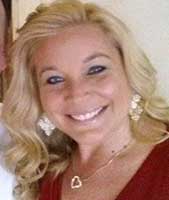 I have been working in the Healthcare industry for close to 20 years and have marveled at how Nuance has been able to keep up with the industry changes and challenges. Every day I am challenged, and every day I make sure the customer comes first. The culture and employees at Nuance are wonderful. I am proud to work for such a dynamic and diverse company and I look forward to the future growth.

Kristen

Inside Sales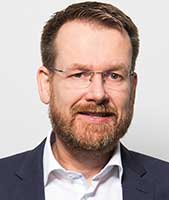 I work with some of the smartest colleagues in the industry to turn leading technology and innovative ideas into products and solutions that solve real life problems and have a positive impact on people. I love the flexibility of working.

Martin

Product Manager
Life at Nuance

We believe in an inclusive culture founded in innovation, life-long development, community impact, and flexible benefits programs so that you can be your best every day.

Learn More

Industries we Serve

Nuance can develop industry-specific solutions for your business

Learn More