Search with LinkedIn Profile
Find Nuance jobs that match your profile.
Senior Research Scientist - Deep learning
Apply
Job ID 1-40061
Date posted 09/23/2019
Location Aachen, Germany
Company Overview:
Wir bei Nuance ermöglichen es den Menschen problemlos mit ihren vernetzten Geräten und der digitalen Welt zu kommunizieren. Indem wir eine Welt schaffen, in der Menschen auf natürliche und intuitive Art und Weise mit Technik interagieren können, tragen wir dazu bei, dass die Technik dem menschlichen Handeln und Denken immer ähnlicher wird.
Unsere dynamische Technologie verwendet Analysetools und fortschrittlichste Algorithmen, um Gebrauchsgegenstände zum Leben zu erwecken und somit alltägliche Prozesse zu vereinfachen.
Werden Sie Teil unseres Healthcare Team…; Ärzte kümmern sich um ihre Patienten, wir kümmern uns um Ärzte. Unsere Technologie ermöglicht Ärzten eine schnelle und einfache Erfassung und Dokumentation von Patientendaten, sodass Ärzten mehr Zeit für die Patientenversorgung bleibt.
Werden Sie Teil unseres Mobile Team…; intelligente Systeme für unterwegs. Unsere Leidenschaft gilt der Entwicklung von intelligenten Interfaces, die es Menschen ermöglichen allein mit Hilfe ihrer Stimme mit ihren Autos, Smartphones und anderen Geräten zu kommunizieren.
Werden Sie Teil unseres Enterprise Team…; hier beginnt guter Kundenservice. Unsere virtuellen Assistenten ermöglichen einen intelligenten und intuitiven Kundenservice, der Kunden hilft gewünschte Informationen kanalübergreifend zu finden.
Werden Sie Teil unseres Imaging Team…; mehr Flexibilität in der Dokumentenverwaltung für mehr Produktivität. Unsere Leidenschaft gilt der Entwicklung von Technologien, die es Firmen ermöglichen mehr Kontrolle über deren Dokumentenmanagementprozesse zu erhalten sowie firmeneigene Informationen und Kundeninformationen effektiv zu schützen.
At Nuance, we empower people with the ability to seamlessly interact with their connected devices and the digital world around them.  We are creating a world where technology thinks and acts the way people do by designing the most human, natural, and intuitive ways of interacting with technology.
Our nimble technology uses analytics and advanced algorithms to transform the inanimate into animate and reduce complicated processes into simple ones.
Join our Healthcare team...caring for clinicians the way they care for patients. Beyond words. We create technology that lets clinicians capture and document care quickly and easily so they can focus their attention on their patients.
Join our Mobile team…;intelligent systems now ready for the road. We are passionate about developing intelligent interfaces that enable people to talk to their cars, phones, devices, and other smart "things".
Join our Enterprise team…;great customer service starts here. We design virtual assistants for intelligent and effortless customer service helping customers find the information they need using whatever channel they prefer.
Join our Imaging team…;greater document flexibility for more personal productivity.  We are passionate about designing and building secure technology that empowers companies to gain control of their document management processes and ensure their proprietary and customer information is protected.
Job Summary:
The candidate will pursue cutting edge research aligned with Nuance's long-term AI roadmap. The focus will be on developing or improving deep learning algorithms/models for natural language understanding (e.g., understanding conversational dialog).     
Responsibilities:
Conduct research and experiments to develop or improve deep learning models for natural language understanding

Implement prototypes to test new ideas and algorithms

Analyze and improve performance of existing algorithms

Transfer knowledge to teams productizing research ideas

Lead student internship projects

Publish papers in renowned conferences and journals

Perform tasks related to securing and keeping the products, tools, and processes that you are responsible for securing
Education: 
Minimum years of work experience: 
Required skills: 
Machine learning with experience in deep learning neural networks

Experience of machine learning libraries such as TensorFlow or PyTorch

Good programming and debugging skills; able to prototype research ideas effectively.

Experience running accuracy experiments and systematically improving performance.

Should be able to take initiative, but also follow a plan and work well as part of a team.

Good communication skills (written and oral).
Preferred skills: 
Track record of deep learning publications in renowned journals and conferences

Good knowledge of the state-of-the-art techniques in natural language understanding

Strong experience in a scripting language (e.g. Python) 

Experience in natural language processing for medical reports
Additional Information:
Options
Sorry the Share function is not working properly at this moment. Please refresh the page and try again later.
Share on your newsfeed
Apply
Recently viewed
You have not viewed any jobs recently
Why Nuance?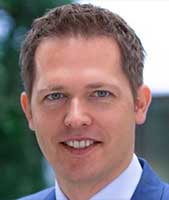 I recently rejoined Nuance because I love having the privilege of working with a diverse team of nice and talented individuals to drive customer satisfaction. Having the flexibility within my role to get stuff done while maintaining a good work-life balance.

Martin

General Manager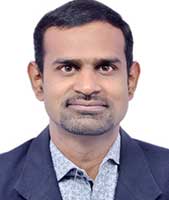 I fell in love with Nuance especially the innovative platforms we create and we impact people's lives. The work I do every day at Nuance makes a difference and I know when I go home that I truly did something meaningful and important.

Vishnu

Tech Support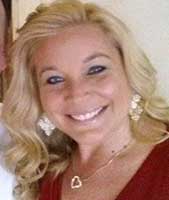 I have been working in the Healthcare industry for close to 20 years and have marveled at how Nuance has been able to keep up with the industry changes and challenges. Every day I am challenged, and every day I make sure the customer comes first. The culture and employees at Nuance are wonderful. I am proud to work for such a dynamic and diverse company and I look forward to the future growth.

Kristen

Inside Sales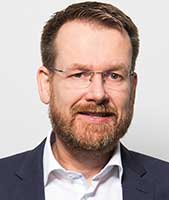 I work with some of the smartest colleagues in the industry to turn leading technology and innovative ideas into products and solutions that solve real life problems and have a positive impact on people. I love the flexibility of working.

Martin

Product Manager
Life at Nuance

We believe in an inclusive culture founded in innovation, life-long development, community impact, and flexible benefits programs so that you can be your best every day.

Learn More

Industries we Serve

Nuance can develop industry-specific solutions for your business

Learn More