Search with LinkedIn Profile
Find Nuance jobs that match your profile.
Senior DevOps Engineer
Apply
Job ID 1-41274
Date posted 07/02/2019
Location Chengdu, China
Company Overview:
Today, we have some exciting news to share, as we officially announce the name of Nuance's upcoming Automotive spin-off: Cerence! Upon spinning off from Nuance on October 1, our Automotive team will begin a new journey as Cerence, a pure-play, next-generation automotive software company fully focused on providing intelligent mobility solutions to our customers. "Cer" that rhymes with "air," "ence" that rhymes with "sense," Cerence is a new word for a new company. Visit cerence.com to follow along with our journey!
Job Summary:
Summary: The Nuance Cloud Services DEV is responsible for designing and developing real-time, multi-modal, personal agent applications for some of the world's largest phone, automobile and other smart devices manufacturers.

We have an exciting opportunity for a Senior Software Engineer to join a world-class team building server-side functionality that is at core of all Nuance's virtual agent applications powered by a diverse array of state-of-the-art technologies such as voice recognition, natural language understanding, big data, cloud computing, and more. The selected candidate will be responsible of developing and maintaining server-side components and frameworks, and have an impact on the evolution of a platform that is used by millions of users every day.
Responsibilities:
•Design, implement and support new and existing features and services in the Nuance Cloud Services (NCS) platform following an Agile Scrum process
•Collaborate with the QA engineers on test strategy definition
•Collaborate with the Deployment team on deployment and monitoring strategy
•Collaborate with the Doc team on official product documentation
•Help troubleshoot production issues (third level of support only)
Qualifications
Number of Years of Work Experience: 5+ years software industry experience.
Required Skills:
•Strong academic track record with relevant working experience
•Strong problem-solving skills and an insatiable desire to learn new technologies
•Intermediate or advanced Java EE programming skills.
•Hands on experience in object oriented design & server application development
•Knowledge of Unix/Linux OS and networking fundamentals
•Some knowledge of databases (e.g. PostgreSQL, MySQL, Oracle, Cassandra)
•Fluent in English, both written and spoken
•Team player and a desire to help others
Preferred Skills:
•Experience with mobile client/server software architecture and SOA (Service-oriented Architecture)
•Direct hands-on involvement in a large project with high-scalability / high-availability requirements
•Experience with Spring, Maven
•Familiarity with the "container ecosystem" e.g. Docker, Kubernetes, etc.
•Familiarity with monitoring technologies e.g. Graphite, ELK
•Experience with big data processing frameworks e.g. Hadoop/HBase, Storm, Spark
•Familiarity with Subversion, GitLab, Jira
•Experience with C/C++
•Scripting experience e.g. bash, shell, python
•Speech recognition industry experience
Education: BS/MS University degree in Computer Science, Electrical Engineering, and Computer Engineering, or equivalent. 
Additional Information:
Nuance offers a compelling and rewarding work environment. We offer market competitive salaries, bonus, equity, benefits, meaningful growth and development opportunities and a casual yet technically challenging work environment. Join our dynamic, entrepreneurial team and become part of our continuing success.
Options
Sorry the Share function is not working properly at this moment. Please refresh the page and try again later.
Share on your newsfeed
Apply
Recently viewed
You have not viewed any jobs recently
Why Nuance?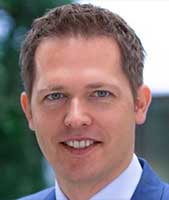 I recently rejoined Nuance because I love having the privilege of working with a diverse team of nice and talented individuals to drive customer satisfaction. Having the flexibility within my role to get stuff done while maintaining a good work-life balance.

Martin

General Manager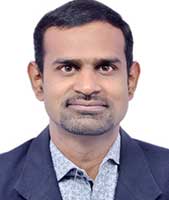 I fell in love with Nuance especially the innovative platforms we create and we impact people's lives. The work I do every day at Nuance makes a difference and I know when I go home that I truly did something meaningful and important.

Vishnu

Tech Support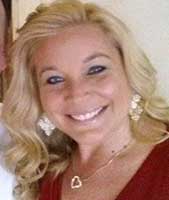 I have been working in the Healthcare industry for close to 20 years and have marveled at how Nuance has been able to keep up with the industry changes and challenges. Every day I am challenged, and every day I make sure the customer comes first. The culture and employees at Nuance are wonderful. I am proud to work for such a dynamic and diverse company and I look forward to the future growth.

Kristen

Inside Sales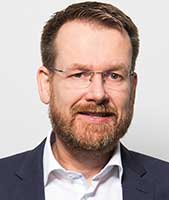 I work with some of the smartest colleagues in the industry to turn leading technology and innovative ideas into products and solutions that solve real life problems and have a positive impact on people. I love the flexibility of working.

Martin

Product Manager
Life at Nuance

We believe in an inclusive culture founded in innovation, life-long development, community impact, and flexible benefits programs so that you can be your best every day.

Learn More

Industries we Serve

Nuance can develop industry-specific solutions for your business

Learn More