Search with LinkedIn Profile
Find Nuance jobs that match your profile.
Doctor/CMIO (Chief Medical Information Officer) - Fluent German or French + Germany or France - Healthcare/Medicine
Apply
Job ID 1-40597
Date posted 04/11/2019
Location France | Germany
Company Overview:
At Nuance, we empower people with the ability to seamlessly interact with their connected devices and the digital world around them.  We are creating a world where technology thinks and acts the way people do by designing the most human, natural, and intuitive ways of interacting with technology.
Join our Healthcare team...caring for clinicians the way they care for patients. Beyond words. We create technology that lets clinicians capture and document care quickly and easily so they can focus their attention on their patients.
Healthcare-Hiring-Initiatives
Job Summary:
Principal duties and responsibilities –
1.    General:
·        To represent Nuance in France and Germany as its medical expert in speech technologies championing its role in the delivery of digital healthcare eg. clinical documentation, electronic health records, artificial intelligence.
2.    Support the sales team with their pipeline and new opportunities:
·        Engage and present speech recognition to the clinical leaders of sales opportunities.
·        Promote Nuance's approach for speech recognition technologies as an offering to the French/German market. This includes exploring with organisations how this approach can improve their clinical workflow, deliver benefits and release an ROI.
·        Attend national sales events / exhibitions/ conferences.
·        Be the clinical link with Nuance's partners eg. EPR providers, resellers.
3.    Support the marketing team and their partners to promote the products and benefits of Nuance:
·        Provide accurate and relevant clinical input for marketing literature for the French and German marketplace.
·        Clinical spokesperson for media-related enquiries and PR events.
·        Advisory role around pricing of Nuance products for the French and German marketplace.
·        Write blogs about the role of speech in clinical documentation in the French/German market place.
·        Support the concept of round table discussions with key opinion leaders around clinical documentation with a resulting White paper.
·        Support the creation of case studies using speech recognition.
·        Attend and present papers at French and German healthcare events and conferences as the Nuance clinical representative.
4.    Support Professional Services
·        Support the French and German PS team with assessment of workflow and how speech can enhance the process of clinical documentation in a deployment.
·        Support the French and German PS team with the delivery of benefits, outcomes and an ROI as part of the deployment.
·        Support partners who support delivering Nuance solutions in France and Germany.
5.    Support health product improvement and development:
·        Provide clinical feedback to the product team about French and German requirements and issues about the product portfolio.
·        Review products available in the US but not yet in France or Germany and assess their opportunity in the French and German market place.
6.    Developing and maintaining senior level clinical relationships at an international, national and local level in the French and German healthcare market between Nuance and key organisations, leaders and influencers:
·        Build relationships with the country specific healthcare organizations and industry leaders
·        To formalise a partnership with the Medical Colleges (BVITG,…;) to champion the use of speech recognition. using nationally agreed standardised headings for clinical documentation.
·        Engage with other key national bodies
Knowledge, skills and qualifications–
Education:Medical Doctor
Minimum years of work experience:2-3 years' work experience
Required skills:
• Doctor with a minimum of 5 years practicing medicine in a hospital environment
• In depth experience of the French and German healthcare market
• Ideally, experience of working with speech recognition in a clinical setting
• Ideally, experience of working with other forms of digital technology in a clinical setting
• Experience of working with clinicians to bring about change using digital technology, ideally speech.
Fluent in English, French or German


Preferred skills:
Deep understanding of speech recognition; preferably in the HC clinical documentation segment.Fluent in English with knowledge of French or German.Demonstrated strong capability to present to large groups – face to face and remote.
Additional Information:
Nuance offers a compelling and rewarding work environment. We offer market competitive salaries, bonus, equity, benefits, meaningful growth and development opportunities and a casual yet technically challenging work environment. Join our dynamic, entrepreneurial team and become part of our continuing success.
Options
Sorry the Share function is not working properly at this moment. Please refresh the page and try again later.
Share on your newsfeed
Apply
Recently viewed
You have not viewed any jobs recently
Why Nuance?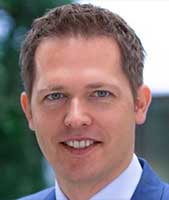 I recently rejoined Nuance because I love having the privilege of working with a diverse team of nice and talent individuals to drive customer satisfaction. Having the flexibility within my role to get stuff done while maintaining a good work-life balance.

Martin

General Manager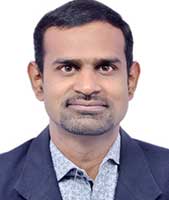 I fell in love with Nuance especially the innovative platforms we create and we impact people's lives. The work I do every day at Nuance makes a difference and I know when I go home that I truly did something meaningful and important.

Vishnu

Tech Support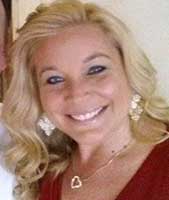 I have been working in the Healthcare industry for close to 20 years and have marveled at how Nuance has been able to keep up with the industry changes and challenges. Every day I am challenged, and every day I make sure the customer comes first. The culture and employees at Nuance are wonderful. I am proud to work for such a dynamic and diverse company and I look forward to the future growth.

Kristen

Inside Sales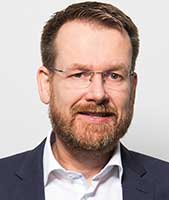 I work with some of the smartest colleagues in the industry to turn leading technology and innovative ideas into products and solutions that solve real life problems and have a positive impact on people. I love the flexibility of working.

Martin

Product Manager
Life at Nuance

We believe in an inclusive culture founded in innovation, life-long development, community impact, and flexible benefits programs so that you can be your best every day.

Learn More

Industries we Serve

Nuance can develop industry-specific solutions for your business

Learn More