Search with LinkedIn Profile
Find Nuance jobs that match your profile.
Principal Chatbot Designer
Apply
Job ID 1-43078
Date posted 11/17/2019
Location Mahwah, New Jersey | Burlington, Massachusetts
Company Overview:
Nuance is the pioneer and leader in conversational artificial intelligence (AI) innovations that bring intelligence to everyday work and life. We deliver solutions that understand, analyze, and respond to people, amplifying human intelligence to increase productivity and improve security. With decades of both domain and AI expertise, we work with thousands of organizations across a wide range of industries.
Join our team! At Nuance, we are constantly reinventing how people connect with technology and with each other. Our AI-powered solutions empower organizations to transform "business as usual." For decades, the world's leading financial, healthcare, telecommunications, retailers, and government organizations have trusted Nuance to bring them award-winning solutions that deliver more meaningful outcomes and empower a smarter, more connected world. From clinical speech recognition technologies that free physicians to spend more time caring for patients to real-time intelligence that powers billions of customer interactions, we're deeply committed to helping organizations push the boundaries of what's possible.
Job Summary:
The Principal Chatbot Designer will own and influence the design of AI chat bot solutions with Fortune 100 companies, designing the user experience for web/mobile-based virtual assistants (VAs). The Chatbot Designer is part of a multi-disciplinary team of colleagues and domain experts and focuses on discovering user requirements, matching those needs against customer goals, and building and optimizing VAs from the ground up. Among other activities, the Chatbot Designer validates functionality choices, designs intuitive and adaptive dialog flows, build dialogs, anticipate user responses, and define and optimizes grammars. Chatbot Designers are expected to lead projects alongside a Project Manager and must be comfortable guiding the internal and client teams to the best outcome. As a Chatbot Designer, you will need to learn about user populations and work effectively with customers on each engagement, while simultaneously working toward the customer's financial goals and remaining the authority on best practices in user-centered VA design.
Principal Duties and Responsibilities
•Understand and adhere to SOW requirements while working toward the VA's mission, as well as client expectations and success measures, with an eye on measurable long-term ROI
•Own the overall design of the VA's Intents, leveraging customer data analysis and partnering with Speech Science
•Create and build clear designs that offer an ideal user experience while promoting the transition of the VA to an internal optimization team once deployed – Iterative improvement is key
•Understand the relationship between JavaScript and grammar tools that tie into VA content
•Understand and own reporting and metrics to ensure tracking of elements that will improve performance and allow for evaluation of VA successes
•Drive solutions that are scalable and comprehensible by non-developers, including customers
•Own implementation of all dialog elements
•Document dialog content, incorporating text, diagrams, and mockups, and advise others (including QA) on how to interpret documentation
•Own resolution of dialog-related bugs
•Lead VA pre-launch training for comprehension and dialog improvement
•Serve as the point person to help resolve issues and reply to customer concerns
•Train clients on the use of the proprietary tool suite: content management, grammar management, and analytics platform
•Lead conversation reviews with clients and coordinate delivery of go live reporting
•Espouse best practices on all levels: design to meet goals with an eye on the bigger picture for the client and future expansion
•Communicate with the graphical UI team
•Use proprietary tools knowledge to help the larger team triage and resolve issues
•Mentor and coordinate the work of related Content, Development, and Speech Science roles
•Maintain familiarity with other products to ensure thought and design leadership
•Perform tasks related to securing and keeping the products, tools, and processes that you are responsible for secure
Knowledge, Skills and Qualifications
Education:
•BA / BS or equivalent experience in human factors engineering, product interface design, linguistics, cognitive science, experimental psychology, technical writing, or a related field
Minimum years of work experience:
8 years.Fewer years accepted where clear aptitude for the role is demonstrated
Required Skills
•Professional writing experience
•Experience creating User Interface / User Experience designs for web and mobile
•Experience with dialog or Voice User Interface design
•Creativity, strong logic skills, and the ability to work in a dynamic, challenging, and consultative environment
•Native-level English fluency
•Strong Microsoft Windows and Office suite skills
•Metrics-driven: Understand and leverage metrics and translate them into business value
•Strong analytical skills: Perform detailed analysis of performance and trends to provide insight and recommendations
•Strong communication skills and the ability to develop and confidently deliver polished presentations to customers and internal teams, using differing modes of communication
•Experience in a customer-facing role on-site or remote with external customers.
•Demonstrated experience in stakeholder management, building partnerships and managing and interacting with clients and internal stakeholders of different levels
•Comfortable in the dynamic atmosphere of a technical organization with a rapidly expanding customer base
•Ability to travel up to 15%
Preferred Skills
•Experience with any analytical tools e.g. Google Analytics
•Natural Language Understanding
•Previous experience in web content management, process mapping, or business process improvement
•Fluency in another language, specifically in the written language but also spoken
Additional Information:
Nuance offers a compelling and rewarding work environment. We offer market competitive salaries, bonus, equity, benefits, meaningful growth and development opportunities and a casual yet technically challenging work environment. Join our dynamic, entrepreneurial team and become part of our continuing success.  
Nuance celebrates diversity and is proud to be an equal employment opportunity and affirmative action workplace. We consider all qualified applicants without regard to race, color, religion, sex (including pregnancy), sexual orientation, gender identity or expression, national origin, military and veteran status, disability, genetics, or any other category protected by law or Nuance policy.  If you need an accommodation because of a disability for any part of the employment process, please call 781-565-5086 and let us know.
Options
Sorry the Share function is not working properly at this moment. Please refresh the page and try again later.
Share on your newsfeed
Apply
Recently viewed
You have not viewed any jobs recently
Why Nuance?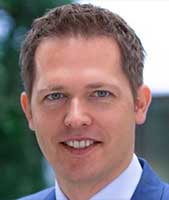 I recently rejoined Nuance because I love having the privilege of working with a diverse team of nice and talented individuals to drive customer satisfaction. Having the flexibility within my role to get stuff done while maintaining a good work-life balance.

Martin

General Manager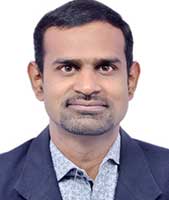 I fell in love with Nuance especially the innovative platforms we create and we impact people's lives. The work I do every day at Nuance makes a difference and I know when I go home that I truly did something meaningful and important.

Vishnu

Tech Support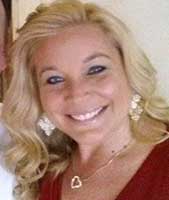 I have been working in the Healthcare industry for close to 20 years and have marveled at how Nuance has been able to keep up with the industry changes and challenges. Every day I am challenged, and every day I make sure the customer comes first. The culture and employees at Nuance are wonderful. I am proud to work for such a dynamic and diverse company and I look forward to the future growth.

Kristen

Inside Sales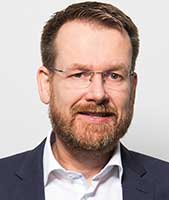 I work with some of the smartest colleagues in the industry to turn leading technology and innovative ideas into products and solutions that solve real life problems and have a positive impact on people. I love the flexibility of working.

Martin

Product Manager
Life at Nuance

We believe in an inclusive culture founded in innovation, life-long development, community impact, and flexible benefits programs so that you can be your best every day.

Learn More

Industries we Serve

Nuance can develop industry-specific solutions for your business

Learn More