Search with LinkedIn Profile
Find Nuance jobs that match your profile.
Business Intelligence Data Warehouse Architect - some home working
Apply
Job ID 1-42446
Date posted 02/20/2020
Location Marlow, United Kingdom
Company Overview:
Nuance is the pioneer and leader in conversational artificial intelligence (AI) innovations that bring intelligence to everyday work and life. We deliver solutions that understand, analyze, and respond to people, amplifying human intelligence to increase productivity and improve security. With decades of both domain and AI expertise, we work with thousands of organizations across a wide range of industries.
Join our team! At Nuance, we are constantly reinventing how people connect with technology and with each other. Our AI-powered solutions empower organizations to transform "business as usual." For decades, the world's leading financial, healthcare, telecommunications, retailers, and government organizations have trusted Nuance to bring them award-winning solutions that deliver more meaningful outcomes and empower a smarter, more connected world. From clinical speech recognition technologies that free physicians to spend more time caring for patients to real-time intelligence that powers billions of customer interactions, we're deeply committed to helping organizations push the boundaries of what's possible.
Job Summary:
The Data Warehouse Architect will be responsible for the overall technical design and solution of the BI solution, from both an infrastructure and software perspective. The Data Warehouse Architect will work directly with internal Nuance teams such as Product Management and Engineering teams, to design/develop/deploy services and ensure high availability of the BI environment. The Data Warehouse Architect will ensure that they are up to date with the latest technologies available, ensuring that the BI solutions stay ahead of the curve and enables the delivery of best in class reporting and analytics. The Data Warehouse Architect will be the technical authority for Nuance's BI platform services, ensuring alignment of designs with existing system capabilities, roadmap features and the overall BI Strategy.
Principal duties and responsibilities:
Technical authority of solution designs for Nuance Business Intelligence systems

Preparing technical solution and architecture documents, specifications and presentations for business sign off and approval

Capacity planning, monitoring and forecasting of the Nuance BI platforms

Responsible for optimizing, maintaining and supporting the Data Warehouse and the Business Intelligence environment to ensure high availability and scalability.

Production of technical materials to capture BI requirements and implementation level details, ongoing ownership of documentation suite and standards

Ownership of the technical design, delivery and implementation of the Nuance BI solution

Identifying new opportunities, from experience or BI trends, to improve the overall Nuance BI solution offering at both a technical and product perspective

Promoting best practices across the business unit, improving processes where required, introducing new processes where gaps exist

Close working with Nuance Engineering & Networking teams, to propose architectural improvements or new technical requirements

Close working with Nuance Product Management, to propose new features and functionality for inclusion on product roadmaps

Close working with Nuance Program Management, to ensure that all deliverables are clearly communicated and dates are tracked


Providing training for internal teams on new solutions and/or features
You should have:
Solid understanding of the principles of data modelling, data architecture and ETL design

Experience with and understanding of sound relational database theory

A solid understanding and practical experience of SQL

Deep and broad expert knowledge of the full Microsoft SQL Server stack, specifically 2012 onwards

Excellent working knowledge of public cloud environments, in particular Microsoft PaaS solutions such as Azure Data Factory, Azure Analysis Services, Azure SQL DB etc.

Hands-on experience of working with big data solutions, such as Azure  DataBricks, Spark etc.

Excellent working knowledge of T-SQL

Understanding of optimization, stored procedures, functions, SQL queries, indexes and in-memory tables

Excellent verbal and written communication skills, to both technical and non-technical audiences.

Proven ability to prioritize, meet deadlines and follow through to completion with minimal supervision – larger projects, change requests, task commitments
Preferred skills:
Migration of BI solutions from on-premises to public cloud environments

Reporting platforms such as PowerBI, Tableau and MicroStrategy

Database archiving and partitioning

Script-based languages such as Scala, Python and Bash/Shell
Additional Information:
Nuance offers a compelling and rewarding work environment. We offer market competitive salaries, bonus, equity, benefits, meaningful growth and development opportunities and a casual yet technically challenging work environment. Join our dynamic, entrepreneurial team and become part of our continuing success.
Options
Sorry the Share function is not working properly at this moment. Please refresh the page and try again later.
Share on your newsfeed
Apply
Recently viewed
You have not viewed any jobs recently
Why Nuance?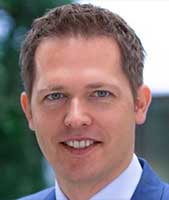 I recently rejoined Nuance because I love having the privilege of working with a diverse team of nice and talented individuals to drive customer satisfaction. Having the flexibility within my role to get stuff done while maintaining a good work-life balance.

Martin

General Manager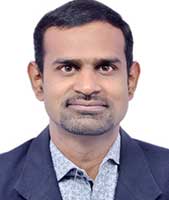 I fell in love with Nuance especially the innovative platforms we create and we impact people's lives. The work I do every day at Nuance makes a difference and I know when I go home that I truly did something meaningful and important.

Vishnu

Tech Support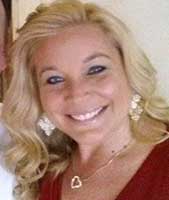 I have been working in the Healthcare industry for close to 20 years and have marveled at how Nuance has been able to keep up with the industry changes and challenges. Every day I am challenged, and every day I make sure the customer comes first. The culture and employees at Nuance are wonderful. I am proud to work for such a dynamic and diverse company and I look forward to the future growth.

Kristen

Inside Sales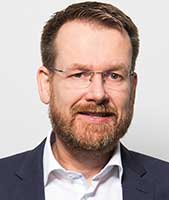 I work with some of the smartest colleagues in the industry to turn leading technology and innovative ideas into products and solutions that solve real life problems and have a positive impact on people. I love the flexibility of working.

Martin

Product Manager
Life at Nuance

We believe in an inclusive culture founded in innovation, life-long development, community impact, and flexible benefits programs so that you can be your best every day.

Learn More

Industries we Serve

Nuance can develop industry-specific solutions for your business

Learn More