Search with LinkedIn Profile
Find Nuance jobs that match your profile.
Senior Research Scientist - NLU/Deep Learning (Automotive)
Apply
Job ID 1-35072
Date posted 08/09/2019
Location Merelbeke, Belgium
Company Overview:
Today, we have some exciting news to share, as we officially announce the name of Nuance's upcoming Automotive spin-off: Cerence! Upon spinning off from Nuance on October 1, our Automotive team will begin a new journey as Cerence, a pure-play, next-generation automotive software company fully focused on providing intelligent mobility solutions to our customers. "Cer" that rhymes with "air," "ence" that rhymes with "sense," Cerence is a new word for a new company. Visit cerence.com to follow along with our journey!
Job Summary:
We are looking for a researcher to join the core research team of Nuance Automotive in the area of Natural Language Understanding (NLU). You will contribute to the continuous improvement of our voice-enabled user interfaces by investigating new algorithms and advancing the state of the art in NLU and deep learning. The focus will be on rich semantic interpretation of voice commands, improved algorithm efficiency and accuracy, multi-modal user interfaces, and more natural user interaction.
Responsibilities:
You will learn about and keep yourself up-to-date on the state-of-the-art in ML, DNN, NLU and related domains.

You will execute research on the forefront of these areas and contribute to the next generation of our voice user interface systems.

You will design, implement, train, and evaluate and improve new algorithms.

You will interact with other researchers to create collaborations where possible. You will contribute to other research areas within the company where relevant.

You will learn about other related technologies within the company (e.g., speech recognition, language modelling, dialog systems) in order to improve the end-to-end solution and create synergies.

You will help bring your creations to life in our products by interacting with engineering and production teams. You will contribute to the coding of the algorithms for our embedded/cloud engines if relevant/possible.

You will report research results in the form of technical reports and presentations.
Qualifications:
Minimum years of work experience: 2-4

Strong background in mathematics and statistics, in particular in relation to machine learning algorithms and natural language modeling, deep learning and/or related areas

Good software development skills in Python, C and/or C++

Fluent in English (oral and written)

Strong sense of precision and quality

You can work individually on complex tasks and report results to stakeholders

You are a team player, willing to take initiative, and goal-oriented
Preferred skills:
Experience contributing to open source Deep Learning packages such as Tensorflow

Knowledge of computer linguistics and related concepts

Knowledge of related technologies: speech recognition, dialog systems, Question/Answering, semantic web

Knowledge of GPUs and parallel processing

User experience with compute farms and grid software

Knowledge of embedded platforms

Knowledge of languages other than English, such as e.g. German, French, Mandarin, …;

Education: Master in engineering, mathematics, physics or computer linguistics. PhD degree in a relevant domain is a strong plus
Options
Sorry the Share function is not working properly at this moment. Please refresh the page and try again later.
Share on your newsfeed
Apply
Recently viewed
You have not viewed any jobs recently
Why Nuance?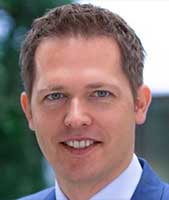 I recently rejoined Nuance because I love having the privilege of working with a diverse team of nice and talented individuals to drive customer satisfaction. Having the flexibility within my role to get stuff done while maintaining a good work-life balance.

Martin

General Manager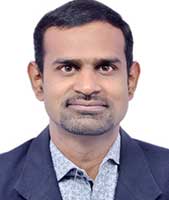 I fell in love with Nuance especially the innovative platforms we create and we impact people's lives. The work I do every day at Nuance makes a difference and I know when I go home that I truly did something meaningful and important.

Vishnu

Tech Support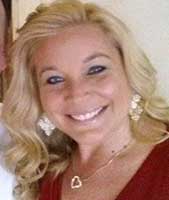 I have been working in the Healthcare industry for close to 20 years and have marveled at how Nuance has been able to keep up with the industry changes and challenges. Every day I am challenged, and every day I make sure the customer comes first. The culture and employees at Nuance are wonderful. I am proud to work for such a dynamic and diverse company and I look forward to the future growth.

Kristen

Inside Sales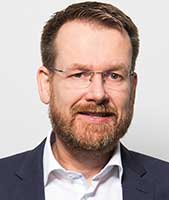 I work with some of the smartest colleagues in the industry to turn leading technology and innovative ideas into products and solutions that solve real life problems and have a positive impact on people. I love the flexibility of working.

Martin

Product Manager
Life at Nuance

We believe in an inclusive culture founded in innovation, life-long development, community impact, and flexible benefits programs so that you can be your best every day.

Learn More

Industries we Serve

Nuance can develop industry-specific solutions for your business

Learn More