Search with LinkedIn Profile
Find Nuance jobs that match your profile.
Développeur DevOps - DevOps Developer
Apply
Job ID 1-42296
Date posted 09/11/2019
Location Montreal, Canada
Company Overview:
C'est avec fierté que nous vous annonçons aujourd'hui le nom de la nouvelle société issue de la scission de la division Automobile de Nuance qui sera: Cerence ! À la suite de la scission, notre division automobile entamera une nouvelle aventure sous le nom de Cerence, une société de logiciels automobiles de nouvelle génération, entièrement dédiée à fournir des solutions de mobilité intelligentes à nos clients. "Cer" qui rime avec "air", "ence" qui rime avec "sens", Cerence est un nouveau mot pour une nouvelle entreprise. Visitez cerence.com pour suivre notre voyage!
Today, we have some exciting news to share, as we officially announce the name of Nuance's upcoming Automotive spin-off: Cerence! Upon spinning off from Nuance on October 1, our Automotive team will begin a new journey as Cerence, a pure-play, next-generation automotive software company fully focused on providing intelligent mobility solutions to our customers. "Cer" that rhymes with "air," "ence" that rhymes with "sense," Cerence is a new word for a new company. Visit cerence.com to follow along with our journey!
Job Summary:
Enlish will follow :
Nous recherchons un développeur DevOps qui sera responsable de la conception, du développement, de la livraison et de l'exploitation des services logiciels utilisés par notre plate-forme Cloud Service.
Ce poste s'adresse à quelqu'un qui possède une vaste expérience de la construction de logiciels et qui est à la recherche de la prochaine étape de sa carrière.
Concevoir, implémenter et prendre en charge les fonctionnalités et services nouveaux et existants de la plate-forme Nuance Cloud Services (NCS) en suivant un processus Agile Scrum.

Collaborer avec les ingénieurs AQ à la définition de la stratégie de test

Collaborer avec l'équipe de déploiement sur la stratégie de déploiement et de surveillance

Collaborer avec l'équipe Doc sur la documentation officielle du produit

Aide au dépannage des problèmes de production (troisième niveau de support uniquement)

Construire et maintenir notre infrastructure sous forme de code sur des déploiements multisites à grande échelle

Développer des solutions de tests d'ingénierie (tests unitaires, tests de régression)

Prise en charge de la fourniture de services au niveau de la plate-forme et de l'exécution

Dépanner les problèmes jusqu'à ce que les causes profondes soient comprises sur les systèmes de production à fort trafic.

Gérer les attentes des utilisateurs et appliquer les meilleures pratiques grâce à d'excellentes compétences en communication.

Interagir avec les utilisateurs pour coordonner les changements d'infrastructure

Etre responsable de l'identification des goulets d'étranglement et de l'amélioration de la performance de notre infrastructure

Choisir, déployer et gérer des outils et des technologies pour construire et soutenir une infrastructure robuste (Surveillance/Déploiement/auto-guérison).

Effectuer des tâches liées à la sécurisation et à la conservation des produits, des outils et des processus dont vous êtes responsable de la sécurisation.
Éducation : Baccalauréat en génie informatique/sciences

Nombre minimal d'années d'expérience professionnelle : 2
Diplôme ou maîtrise en informatique ou en génie ou expérience pertinente

Solides compétences en programmation (Java, Python, Bash) et en conception orientée objet

Connaissance de l'administration du système Linux et de la mise en réseau

Expérience en DEVOPS, cycle de vie du développement logiciel, développement piloté par les tests, intégration continue et livraison continue.

Développement de solutions évolutives pour les environnements de production à fort trafic

Expérience avec les outils et services CI/CD (Gitlab, Jenkins)

L'enthousiasme de l'Open-Source

Solides compétences en communication

La maîtrise de l'anglais écrit et parlé est un must.
Développement et orchestration de conteneurs (Kubernetes, Docker)

A travaillé dans un environnement Azure Cloud (AWS, Google Cloud en option)

Expérience dans la configuration et l'administration de l'infrastructure Azure (réseau, lb, etc.)

Plateformes de virtualisation (VMWare, KVM)

Systèmes de contrôle à la source (GIT, SVN)
Summary:
We are looking for a DevOps Developer to be responsible for designing, developing, delivering and running software services that are used by the Nuance Cloud Service platform.

This position is for someone who has extensive real-world experience building software and is looking for the next step in their career.

Responsibilities:
Design, implement and support new and existing features and services in the Nuance Cloud Services (NCS) platform following an Agile Scrum process
Collaborate with the QA engineers on test strategy definition
Collaborate with the Deployment team on deployment and monitoring strategy
Collaborate with the Doc team on official product documentation
Help troubleshoot production issues (third level of support only)
Build and maintain our infrastructure as code on large scale multi-site deployments
Develop engineering testing solutions (unit tests, regression tests)
Support the delivery of Platform and Runtime level services
Troubleshoot issues until root causes are understood on high traffic production systems
Manage users expectations and enforce best practices with excellent communication skills
Interact with users to coordinate infrastructure changes
Be responsible for identifying bottlenecks and improving performance of our infrastructure
Select, deploy and manage tools and technologies to build and support a robust infrastructure (Monitoring/Deployment/self-healing)
Perform tasks related to securing and keeping the products, tools, and processes that you are responsible for securing

Qualifications:
Education: Bachelor's degree in Computer Engineering/Science
Minimum years of work experience: 2
Required skills:
Degree or masters in Computer science or an engineering or relevant experience
Strong programming skills (Java, Python, Bash) and object-oriented design
Linux System administration and networking knowledge
Experience in DEVOPS, Software Development Life Cycle, Test Driven Development, Continuous Integration and Continuous Delivery
Developed scalable solutions for high traffic production environments
Experience with CI/CD tools and services (Gitlab, Jenkins)
Open-Source enthusiasm
Strong communications skills
Fluency in both written and spoken English is a must
Preferred skills:
Container development and orchestration (Kubernetes, , Docker)
Worked in Azure Cloud Environments (AWS, Google Cloud optional)
Experience in configuration and administration of Azure infrastructure (networking, lb, etc.)
Virtualization platforms (VMWare, KVM)
Source control systems (GIT, SVN)
Additional Information:
In Montreal:
What we offer !
Unique environment for collaborative teamwork on cutting-edge technology:
·Location is in the heart of downtown
·Flexible hours
·Transit reimbursement and parking
Contributing to and collaborating with international teams that drive innovation
·Competitive benefit package:
·4 weeks' vacation
·10 paid sick days
·Bonus Plan, Group RRSP, Deferred Profit Sharing Plan, Employee Stock Purchase Plan
Award-winning Top Employer:
·Montreal's Top Employers – 7 consecutive years
·Canada's Top Employers for Young People - 4 consecutive years
Ce que nous offrons!
Un environnement unique et collaboratif où vous travaillez avec les technologies de pointe :
·Situé au cœur du centre-ville de Montréal
·Horaire flexible
·Allocation de transport en commun et de stationnement
·Travail de concert avec des équipes à l'international afin de repousser les limites de l'innovation
Programme d'avantages sociaux concurrentiel :
·4 semaines de vacances
·10 congés de maladies payés
·Régime de bonus annuel, REER collectif, Régimes de participation différée aux bénéfices (RPDB), Régime de rachat d'action pour les employés
Gagnant de prix à titre de meilleurs employeurs :
·Montreal'sTop Employers – pour 7 années consécutives
·Canada's Top Employers for Young People - pour 4 années consécutives
Options
Sorry the Share function is not working properly at this moment. Please refresh the page and try again later.
Share on your newsfeed / Partagez
Apply
Recently viewed
You have not viewed any jobs recently
Why Nuance?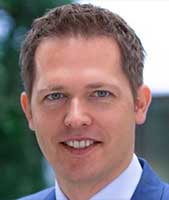 I recently rejoined Nuance because I love having the privilege of working with a diverse team of nice and talented individuals to drive customer satisfaction. Having the flexibility within my role to get stuff done while maintaining a good work-life balance.

Martin

General Manager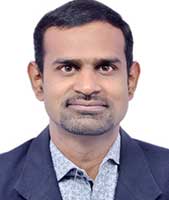 I fell in love with Nuance especially the innovative platforms we create and we impact people's lives. The work I do every day at Nuance makes a difference and I know when I go home that I truly did something meaningful and important.

Vishnu

Tech Support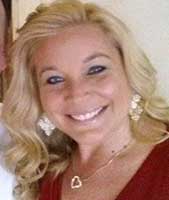 I have been working in the Healthcare industry for close to 20 years and have marveled at how Nuance has been able to keep up with the industry changes and challenges. Every day I am challenged, and every day I make sure the customer comes first. The culture and employees at Nuance are wonderful. I am proud to work for such a dynamic and diverse company and I look forward to the future growth.

Kristen

Inside Sales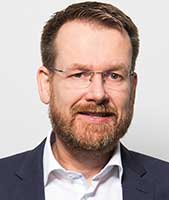 I work with some of the smartest colleagues in the industry to turn leading technology and innovative ideas into products and solutions that solve real life problems and have a positive impact on people. I love the flexibility of working.

Martin

Product Manager
Life at Nuance

We believe in an inclusive culture founded in innovation, life-long development, community impact, and flexible benefits programs so that you can be your best every day.

Learn More

Industries we Serve

Nuance can develop industry-specific solutions for your business

Learn More