Search with LinkedIn Profile
Find Nuance jobs that match your profile.
Développeur Java - Senior – Fullstack Cloud Java Developer
Apply
Job ID 1-44530
Date posted 06/23/2020
Location Montreal, Canada
Company Overview:
Nuance est à la fois précurseur et leader dans les innovations conversationnelles basées sur l'intelligence artificielle (IA), tant pour la vie professionnelle que personnelle. L'entreprise propose des solutions qui comprennent, analysent et répondent à leurs utilisateurs, amplifiant l'intelligence humaine afin d'améliorer la productivité et la sécurité. Avec une expertise de plusieurs dizaines d'années dans l'intelligence artificielle, Nuance collabore avec des milliers d'entreprises au niveau mondial dans différents secteurs.
Rejoignez-nous! Nuance cherche constamment à réinventer la façon dont les individus se connectent à la technologie et entre eux. Nos solutions basées sur l'IA permettent aux entreprises de questionner leur approche «business as usual» pour se transformer. Depuis plusieurs dizaines d'années les leaders mondiaux de la finance, de la santé, des télécommunications et du commerce de détail, ainsi que de grandes organisations gouvernementales font confiance aux solutions primées de Nuance pour améliorer leur performance et contribuer à un monde plus connecté et intelligent. Comme les technologies vocales font gagner du temps aux médecins au profit des patients et optimisent des milliards d'interactions client, nous aidons nos clients à repousser les limites du possible.
Nuance is the pioneer and leader in conversational artificial intelligence (AI) innovations that bring intelligence to everyday work and life. We deliver solutions that understand, analyze, and respond to people, amplifying human intelligence to increase productivity and improve security. With decades of both domain and AI expertise, we work with thousands of organizations across a wide range of industries.
Join our team! At Nuance, we are constantly reinventing how people connect with technology and with each other. Our AI-powered solutions empower organizations to transform "business as usual." For decades, the world's leading financial, healthcare, telecommunications, retailers, and government organizations have trusted Nuance to bring them award-winning solutions that deliver more meaningful outcomes and empower a smarter, more connected world. From clinical speech recognition technologies that free physicians to spend more time caring for patients to real-time intelligence that powers billions of customer interactions, we're deeply committed to helping organizations push the boundaries of what's possible.
Job Summary:
**English will Follow**
Résumé:
Si vous êtes passionné par la conception et le développement de logiciels modernes, rejoignez l'équipe de développement de logiciels de sécurité et de biométrie, où vous participerez à la mise au point de la prochaine génération de nos produits et services de pointe pour l'authentification multi-facteur et la prévention de la fraude dans les centres de contact.
Vous ferez partie d'une équipe Agiletalentueuse qui assume la responsabilité de bout en bout du produit qu'elle développe en utilisant des technologies de pointe, notamment un large éventail de techniques d'informatique en nuage, d'intégration téléphonie-informatique (CTI) et de traitement audio.
Principales tâches et responsabilités :
Créer des services logiciels en nuage de haute qualité pour l'authentification, la prévention de la fraude et le traitement des médias (flux audio)

Participer à l'architecture et à la conception technique de nos solutions

Travailler en étroite collaboration avec des pairs tels que les responsables de produits, l'assurance qualité et les opérations pour garantir la satisfaction du client de bout en bout

Évaluer les différentes technologies et les différents outils pour aider à résoudre les problèmes d'intégration et de déploiement.

Travailler dans un environnement agile avec CI/CD.

Fournir un troisième niveau de support à nos clients.
Formation : Baccalauréat en génie logiciel ou équivalent
Nombre minimum d'années d'expérience professionnelle : 5 ans et plus
Compétences requises :
Solides compétences en conception et développement Java

Maîtrise de la programmation multi-threading

Expérience en programmation de systèmes distribués (HTTP/REST, WebSockets, SOAP, gRPC)

Expérience des technologies des serveurs d'applications web, du protocole HTTP, de la mise en cache, des équilibreurs de charge, etc.

Excellent travail d'équipe, y compris les interactions avec les équipes à distance

Bonne communication écrite et orale ; l'anglais est la langue d'affaires.
Compétences souhaitées:
Expérience de travail dans les secteurs Agile, SCRUM et CI/CD

Expérience avec la création et du déploiement d'applications natives dans le Cloud à l'aide de Docker, Kubernetes, etc.

Expérience avec les technologies de centre de contact et de la téléphonie (par exemple JTAPI, SIP, Genesys, Avaya, Cisco)

Expérience en matière de réseaux, de technologies de diffusion en continu et d'analyse : TCP/IP, VoIP, RTP, WireShark, etc.

Expérience avec les files d'attente de messages logiciels et d'autres technologies de distribution de tâches
----------------------------------------------
Summary:
If you are passionate about modern software design and development, join the Security and Biometrics software development team, where you will be involved in shaping the next generation of our world-leading products and services for multi factor authentication and fraud prevention in Contact Centers.

You will part of a talented agile team that takes end-to-end responsibility on the product they develop using cutting edge technologies, including a wide range of Cloud, Computer Telephony Integrations (CTI, and Audio Processing techniques).
Principal Duties and Responsibilities:
Build high quality cloud services for authentication, fraud prevention, and media processing.

Participate in the architecture and technical design of our solutions

Work closely with peers such as product managers, QA, and operations to ensure end-to-end customer satisfaction

Evaluate different technologies and tools to help solve integration and deployment challenges.




Work in an agile environment with CI/CD.

Provide 3rd level of support to our customers.
Education: Bachelor's in Software Engineering or equivalent
Minimum Years of Work Experience: 5+ years
Required Skills:
Strong Java design and development skills

Proficient in multi-threaded programming

Experience with distributed systems programming (HTTP/REST, WebSockets, SOAP, gRPC)

Experience with web application server technologies, HTTP protocol, caching, load balancers, etc

Excellent team work, including interactions with remote teams

Good written and verbal communication skills; English is the language of business.
Preferred Skills:
Experience working in Agile, SCRUM and CI/CD pipelines

Experience building and deploying cloud native applications using Docker, Kubernetes etc.

Experience with Contact Center technologies and telephony (e.g. JTAPI, SIP, Genesys, Avaya, Cisco)

Experience with networking, streaming technologies, and analysis: TCP/IP, VoIP, RTP, WireShark, etc

Experience with software message queues and other task distribution technologies
Additional Information:
In Montreal:
What we offer !
Unique environment for collaborative teamwork on cutting-edge technology:
Location is in the heart of downtown

Flexible hours

Transit reimbursement and parking
Contributing to and collaborating with international teams that drive innovation
Competitive benefit package:

4 weeks' vacation

10 paid sick days

Bonus Plan, Group RRSP, Deferred Profit Sharing Plan, Employee Stock Purchase Plan
Award-winning Top Employer:
Canada's Top 100 Employers – 7 consecutive years

Montreal's Top Employers – 6 consecutive years

Canada's Top Employers for Young People - 3 consecutive years
Ce que nous offrons!
Un environnement unique et collaboratif où vous travaillez avec les technologies de pointe :
Situé au cœur du centre-ville de Montréal

Horaire flexible

Allocation de transport en commun et de stationnement

Travail de concert avec des équipes à l'international afin de repousser les limites de l'innovation
Programme d'avantages sociaux concurrentiel :
4 semaines de vacances

10 congés de maladies payés

Régime de bonus annuel, REER collectif, Régimes de participation différée aux bénéfices (RPDB), Régime de rachat d'action pour les employés
Gagnant de prix à titre de meilleurs employeurs :
Canada's Top 100 Employers – pour 7 années consécutives

Canada's Top Employers for Young People - pour 3 années consécutives
Options
Sorry the Share function is not working properly at this moment. Please refresh the page and try again later.
Share on your newsfeed / Partagez
Apply
Recently viewed
You have not viewed any jobs recently
Why Nuance?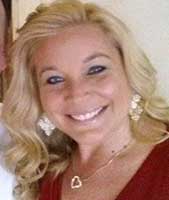 I have been working in the Healthcare industry for close to 20 years and have marveled at how Nuance has been able to keep up with the industry changes and challenges. Every day I am challenged, and every day I make sure the customer comes first. The culture and employees at Nuance are wonderful. I am proud to work for such a dynamic and diverse company and I look forward to the future growth.

Kristen

Inside Sales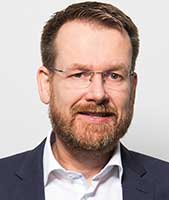 I work with some of the smartest colleagues in the industry to turn leading technology and innovative ideas into products and solutions that solve real life problems and have a positive impact on people. I love the flexibility of working.

Martin

Product Manager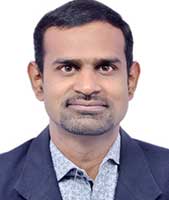 I fell in love with Nuance especially the innovative platforms we create and we impact people's lives. The work I do every day at Nuance makes a difference and I know when I go home that I truly did something meaningful and important.

Vishnu

Tech Support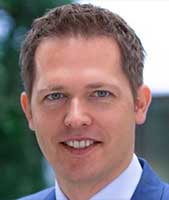 I recently rejoined Nuance because I love having the privilege of working with a diverse team of nice and talented individuals to drive customer satisfaction. Having the flexibility within my role to get stuff done while maintaining a good work-life balance.

Martin

General Manager
Life at Nuance

We believe in an inclusive culture founded in innovation, life-long development, community impact, and flexible benefits programs so that you can be your best every day.

Learn More

Industries we Serve

Nuance can develop industry-specific solutions for your business

Learn More