Search with LinkedIn Profile
Find Nuance jobs that match your profile.
Developpeur Senior - Senior Software Developer
Apply
Job ID 1-39501
Date posted 04/11/2019
Location Montreal, Canada
Company Overview:
Chez Nuance, nous donnons aux gens la possibilité d'interagir naturellement avec leurs divers appareils connectés et le monde numérique autour d'eux. Nous créons un monde où la technologie pense et agit de la façon dont les humains le font en concevant des modes d'interaction avec la technologie plus intuitifs.
Notre technologie agile utilise des analyses et des algorithmes avancés pour transformer l'inanimé en animé et transformer des processus complexes en processus simples.
Joignez-vous à notre équipe mobile ... où les systèmes intelligents sont maintenant prêts pour la route. Nous sommes passionnés par le développement d'interfaces intelligentes qui permettent aux gens de parler à leurs voitures, leurs téléphones et tous autres appareils intelligents.
At Nuance, we empower people with the ability to seamlessly interact with their connected devices and the digital world around them. We are creating a world where technology thinks and acts the way people do by designing the most human, natural, and intuitive ways of interacting with technology.
Our nimble technology uses analytics and advanced algorithms to transform the inanimate into animate and reduce complicated processes into simple ones.
Join our Mobile team…intelligent systems now ready for the road. We are passionate about developing intelligent interfaces that enable people to talk to their cars, phones, devices, and other smart "things".
Job Summary:
*English will follow *
Résumé :Le ou la développeur(euse), Dialogue joue un rôleimportant dans la conception et la mise en œuvre des interfaces utilisateurs vocales et des outils de dialogue dans le marché automobile. La personne retenue accomplira ses tâches au moyen d'une collaboration efficace avec les clients internes, d'une interaction avec les intervenants interfonctionnels et d'une communication régulière afin de clarifier les détails de la mise en œuvre. Votre attention aux détails et vos capacités de résolution de problème vous permettent d'identifier et de résoudre les problèmes et de faire avancer les solutions clients pour le compte de l'organisation.
Responsabilités:
Analyse des besoins des clients

Spécification des dialogues en coopération avec le client

Conception de boîtes de dialogue et implémentation pour les applications automobiles

Implémentation des flux de dialogues et de la logique en langage XML

Test de dialogue dans l'environnement de développement et sur le système d'infodivertissement actuel

Examiner et étudier les problèmes dans les dialogues développés par les pairs

Travailler en étroite collaboration avec les clients et les membres de l'équipe Nuance pour établir et maintenir une communication claire et concise grâce à des rapports réguliers, à la participation aux réunions et au suivi

Contribuer à l'avancement des technologies et des services en fournissant des commentaires et des recommandations tirés des expériences de projets

Effectuer des tâches liées à la sécurisation et à la conservation des produits, outils et processus que vous êtes responsable de la sécurisation
Études:Baccalauréat en genie électrique, genie informatique, sciences informatiques ouCEGEP

Compétences requises:
Expérience de 5 ans et + en développement de logiciels, de préférence pour l'automobile et en lien avec les technologies d'interface utilisateur.

Expériences en programmation (C / C ++, Javascript, XML)

Parle couramment l'anglais écrit et parlé

Expérience avec les concepts de programmation système embarqués, fonctionnant avec Android, Windows CE, Linux, VxWorks ou QNX.

Aptitude avérée à maîtriser rapidement de nouvelles technologies et de nouveaux outils

Solide équipe et client
Compétences préférées:
Expérience de l'utilisation d'outils de contrôle de source tels que Perforce, Mercurial, Git.

Programmation des langages de script d'expérience Python et / ou Perl

Expérience avec MS Visio

Capacité de configuration et d'équipement matériel à l'appui des tâches de développement de logiciels (c.-à-d. Configuration du logiciel sur le dispositif cible,

connecter les fournisseurs de câblage / alimentation, etc.)

Maîtrise d'une deuxième langue (langues européennes ou asiatiques préférées)

Expérience suite à un processus de développement logiciel (par exemple, Agile, Scrum)
--------------------------
Summary:
The Dialog Developer plays a leading role in designing and implementing Voice User Interfaces and dialog tools in the automotive market. The successful candidate will accomplish this through effective collaboration with internal customers, interfacing with cross-functional stakeholders and communicating regularly to clarify implementation details. Your keen attention to detail and problem-solving capabilities allows you to identify and resolve issues and drive customer solutions forward for the organization.
Responsibilities:
Analysis of costumer product requirements
Specification of voice dialogs and user interaction for the new speech product
Voice dialog design and implementation for automotive applications
Implementation of dialog flows and logic in XML like language
Test of dialog in development environment and on the actual infotainment system
Review and investigate issues in dialogs developed by peers
Partner closely with customers and Nuance team members to establish and maintain clear, concise communication through regular reporting, meeting participation, and follow-up
Contribute to advancing technologies and services by providing input and recommendations from project experiences
Perform tasks related to securing and keeping the products, tools, and processes that you are responsible for securing
Education:
Bachelors in Computer Science, Engineering, or related technical degree
Minimum years of work experience:
Required skills:
5+ years' software development experience, preferably for automotive and in connection with user interface technologies.

Experiences in programing (C/C++, Javascript, XML, Scripting Python and/or Perl)

Fluent in English both written and spoken

Experience with embedded system programming concepts, working with Android, Windows CE, Linux, VxWorks, or QNX.

Demonstrated ability to master new technologies and tools quickly

Strong team player and customer focus
Preferred skills:
Experience with using source control tools like Perforce, Mercurial, Git.

Ability to set-up an hardware equipment in support of software development tasks (i.e. configure software on target device, connect cabling/power suppliers, etc.)

Fluency in a second language (European or Asian languages preferred)

Experience following a software development process (e.g. Agile, Scrum)

Additional Information:
What we offer !
Unique environment for collaborative teamwork on cutting-edge technology:
Location is in the heart of downtown

Flexible hours

Transit reimbursement and parking
Contributing to and collaborating with international teams that drive innovation
Competitive benefit package:

4 weeks' vacation

10 paid sick days

Bonus Plan, Group RRSP, Deferred Profit Sharing Plan, Employee Stock Purchase Plan
Award-winning Top Employer:
Canada's Top 100 Employers – 7 consecutive years

Montreal's Top Employers – 6 consecutive years

Canada's Top Employers for Young People - 3 consecutive years
Ce que nous offrons!
Un environnement unique et collaboratif où vous travaillez avec les technologies de pointe :
Situé au cœur du centre-ville de Montréal

Horaire flexible

Allocation de transport en commun et de stationnement

Travail de concert avec des équipes à l'international afin de repousser les limites de l'innovation
Programme d'avantages sociaux concurrentiel :
4 semaines de vacances

10 congés de maladies payés

Régime de bonus annuel, REER collectif, Régimes de participation différée aux bénéfices (RPDB), Régime de rachat d'action pour les employés
Gagnant de prix à titre de meilleurs employeurs :
Canada's Top 100 Employers – pour 7 années consécutives

Canada's Top Employers for Young People - pour 3 années consécutives
Options
Sorry the Share function is not working properly at this moment. Please refresh the page and try again later.
Share on your newsfeed / Partagez
Apply
Recently viewed
You have not viewed any jobs recently
Why Nuance?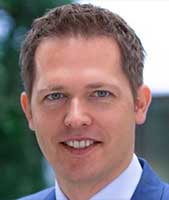 I recently rejoined Nuance because I love having the privilege of working with a diverse team of nice and talent individuals to drive customer satisfaction. Having the flexibility within my role to get stuff done while maintaining a good work-life balance.

Martin

General Manager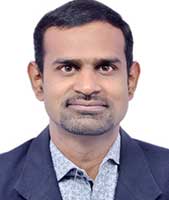 I fell in love with Nuance especially the innovative platforms we create and we impact people's lives. The work I do every day at Nuance makes a difference and I know when I go home that I truly did something meaningful and important.

Vishnu

Tech Support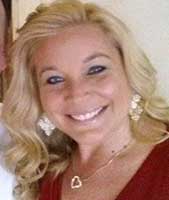 I have been working in the Healthcare industry for close to 20 years and have marveled at how Nuance has been able to keep up with the industry changes and challenges. Every day I am challenged, and every day I make sure the customer comes first. The culture and employees at Nuance are wonderful. I am proud to work for such a dynamic and diverse company and I look forward to the future growth.

Kristen

Inside Sales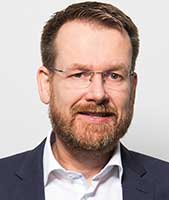 I work with some of the smartest colleagues in the industry to turn leading technology and innovative ideas into products and solutions that solve real life problems and have a positive impact on people. I love the flexibility of working.

Martin

Product Manager
Life at Nuance

We believe in an inclusive culture founded in innovation, life-long development, community impact, and flexible benefits programs so that you can be your best every day.

Learn More

Industries we Serve

Nuance can develop industry-specific solutions for your business

Learn More