Search with LinkedIn Profile
Find Nuance jobs that match your profile.
Digital Optimization Strategist - Stratège de l'optimisation numérique
Apply
Job ID 1-41127
Date posted 06/04/2019
Location Montreal, Canada
Company Overview:
Chez Nuance, nous donnons aux gens la possibilité d'interagir naturellement avec leurs divers appareils connectés et le monde numérique autour d'eux. Nous créons un monde où la technologie pense et agit de la façon dont les humains le font en concevant des modes d'interaction avec la technologie plus intuitifs.
Notre technologie agile utilise des analyses et des algorithmes avancés pour transformer l'inanimé en animé et transformer des processus complexes en processus simples.
Rejoignez notre équipe entreprise ... un excellent service à la clientèle commence ici. Nous concevons des assistants virtuels facilitant le service client intelligent. Les clients de diverses compagnies peuvent maintenant facilement trouver les informations dont ils ont besoin en utilisant tous les canaux qu'ils préfèrent.
At Nuance, we empower people with the ability to seamlessly interact with their connected devices and the digital world around them. We are creating a world where technology thinks and acts the way people do by designing the most human, natural, and intuitive ways of interacting with technology.
Our nimble technology uses analytics and advanced algorithms to transform the inanimate into animate and reduce complicated processes into simple ones.
Join our Enterprise team…great customer service starts here. We design virtual assistants for intelligent and effortless customer service helping customers find the informationthey need using whatever channel they prefer.
Job Summary:
English will follow...
Résumé: Le stratège de l'optimisation numérique sera responsable de l'entretien des données analytiques et de la recommandation d'optimisations pour les programmes des clients qui lui sont confiés. Il sera responsable de proposer des idées axées sur les données pour améliorer les performances du programme, notamment présenter ces idées et ces mises à jour sur les performances au client de façon régulière. Le stratège de l'optimisation numérique collaborera avec les gestionnaires du service à la clientèle et d'autres membres du personnel des Services professionnels pour répondre aux besoins du client. Au fil du temps, il peut également se voir offrir la possibilité d'assumer des rôles connexes en optimisation et en conception dans les fonctions de clavardage en direct et d'assistant virtuel.
Responsabilités:
• S'assurer que les processus internes sont bien compris et respectés afin de garantir la satisfaction, la fidélisation et la croissance du client tout en s'assurant que le compte est rentable pour Nuance. Pour ce faire, il doit déterminer les besoins et les occasions de services de clavardage et d'optimisation supplémentaires
• Effectuer l'analytique de l'inventaire du site du client et documenter les performances des principaux entonnoirs, flux et pages
• Mettre à jour la documentation sur le lancement et le programme, y compris la conception des règles de gestion, les demandes de gestion du changement et les tickets de soutien technique
• Créer une stratégie de performances de base pour chaque client
• Faire le suivi des performances du site du client sur une base hebdomadaire afin d'en tirer des renseignements, des constatations clés et des pratiques exemplaires, et les communiquer à l'interne et à l'externe
• Harmoniser les performances du site du client avec les tendances des performances du clavardage
• Concevoir des diapositives axées sur les données pour les exposés de diagnostic aux clients et les leur présenter. Cette étape peut inclure des déplacements limités
• Tester les meilleures pratiques existantes et les remettre en question; offrir son aide pour la documentation des méthodes, des stratégies et des résultats éprouvés
• Aider le client à planifier et à communiquer l'orientation stratégique de son entreprise
• Être en mesure d'accomplir les tâches essentielles du poste avec une supervision et une gestion minimales, et encadrer ses collègues
• Avoir du succès à travailler avec des clients stratégiques difficiles
• Perfectionner continuellement ses capacités analytiques et de présentation
Qualifications:
Années d'expérience de travail: au moins 2.
Compétences requises:
1. Excellentes aptitudes de communication (écrites et orales)
2. Appuyer la création et la préparation de présentations
3. Analyse et visualisation des données
4. Compétences avancées en Microsoft Excel et PowerPoint
5. Stratégie commerciale
Compétences privilégiées:
1. 5ans et plus d'expérience en consultation en technologie, en commerce électronique ou en analytique Web souhaitée
2. Posséder des compétences en communication exceptionnelles (écrites et orales) et des habiletés de présentation de groupe Recueillir et analyser des données, et préparer des notes de service, des courriels et des présentations sur les données recueillies
3. Être en mesure d'utiliser ses connaissances en mathématiques et en statistiques et des principes financiers pour interpréter les données recueillies
4. Être en mesure de déterminer les problèmes, de recueillir des données, d'établir des faits, de tirer des conclusions valables et de formuler des recommandations d'amélioration
5. Être en mesure de communiquer des données et des idées complexes au moyen de présentations Microsoft PowerPoint
6. Expérience des logiciels Internet et des bases de données
7. Expérience souhaitable en systèmes analytiques Web standards
8. Expérience souhaitable en programmation informatique ou Web, notamment JavaScript, XML, Visual Basic, HTML, CSS ou SQL
9. Expérience en tests A/B et multivariés
10. Expérience en environnement web/numérique/centre de contact (clavardage en direct)
Études: Baccalauréat en administration, en économie, en finances, en marketing ou tout autre domaine connexe
Summary:The Digital Optimization Strategist will be responsible for maintaining the analytics and recommending program optimizations for assigned clients. They will be responsible for delivering data-driven ideas to make the program perform better, including presenting these ideas and performance updates to the client regularly. The Digital Optimization Strategist will partner with the Client Service Managers and other Professional Services staff to deliver on the client's needs. Over time the Digital Optimization Strategist may also be provided with opportunities to learn related optimization and design roles across Live Chat and Virtual Assistant capabilities.
Responsibilities:
• Ensure internal processes are understood and followed to enable client satisfaction, retention, and growth and ensure account is profitable for Nuance, including by identifying needs and opportunities for additional chat services and optimization opportunities
• Inventory client site analytics, documenting performance of key funnels, flows and pages
• Maintain launch and program documentation including business rule design, change management requests and support tickets
• Baseline performance strategy creation for each client
• Weekly client site performance tracking; deriving insights, key findings, and best practices to communicate internally and externally
• Marry client site performance to chat performance trends
• Produce data-driven slides for Business Review decks for clients, and present to clients; this may include limited travel
• Prove out and challenge existing best practices and assist in documenting proven findings, approaches, and strategies
• Assist in client planning and communication on strategic direction
• Possess the capacity to perform essential duties with minimal supervision and direction, and to mentor others
• Demonstrate success in working with complex strategic clients
• Continually develop in both analytical and presentation skills
Qualifications
Number of Years of Work Experience: 2+
Required Skills:
1. Excellent Communication skills (written and oral)
2. Support creation and delivery of presentations
3. Data Analysis and Visualization
4. Advanced Microsoft Excel and PowerPoint skills
5. Business strategy
Preferred Skills:
1. Five or more years of experience with technology consulting, eCommerce, and/or Web Analytics is preferred
2. Must have superb communication skills (both written and oral), including group presentation skills. Employee is required to collect and analyze data; prepare memos, emails, and presentations of data collected
3. Must have the ability to apply knowledge of mathematics, statistics, and principles of finance to interpret collected data
4. Ability to define problems, collect data, establish facts, draw valid conclusions, and make recommendations to improve
5. Have the ability to communicate complex data and ideas through the use of Microsoft PowerPoint presentations
6. Individual should have experience with Internet software and Database software
7. Experience with standard web analytics systems is preferred
8. Some experience in computer and/or web programming, including JavaScript, XML, Visual Basic, HTML, CSS, or SQL, is preferred
9. Experience with A/B and multivariate testing
10. Experience with web/digital/ contact center (live chat) environments
Education:Bachelor's degree in business, economics, finance, marketing, or related field preferred.
Additional Information:
In Montreal:
What we offer !
Unique environment for collaborative teamwork on cutting-edge technology:
·Location is in the heart of downtown
·Flexible hours
·Transit reimbursement and parking
Contributing to and collaborating with international teams that drive innovation
·Competitive benefit package:
·4 weeks' vacation
·10 paid sick days
·Bonus Plan, Group RRSP, Deferred Profit Sharing Plan, Employee Stock Purchase Plan
Award-winning Top Employer:
·Montreal's Top Employers – 7 consecutive years
·Canada's Top Employers for Young People - 3 consecutive years
Ce que nous offrons!
Un environnement unique et collaboratif où vous travaillez avec les technologies de pointe :
·Situé au cœur du centre-ville de Montréal
·Horaire flexible
·Allocation de transport en commun et de stationnement
·Travail de concert avec des équipes à l'international afin de repousser les limites de l'innovation
Programme d'avantages sociaux concurrentiel :
·4 semaines de vacances
·10 congés de maladies payés
·Régime de bonus annuel, REER collectif, Régimes de participation différée aux bénéfices (RPDB), Régime de rachat d'action pour les employés
Gagnant de prix à titre de meilleurs employeurs :
·Montreal's Top 100 Employers – pour 7 années consécutives
·Canada's Top Employers for Young People - pour 3 années consécutives
Options
Sorry the Share function is not working properly at this moment. Please refresh the page and try again later.
Share on your newsfeed / Partagez
Apply
Recently viewed
You have not viewed any jobs recently
Why Nuance?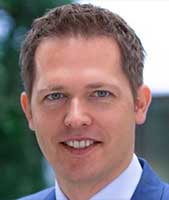 I recently rejoined Nuance because I love having the privilege of working with a diverse team of nice and talented individuals to drive customer satisfaction. Having the flexibility within my role to get stuff done while maintaining a good work-life balance.

Martin

General Manager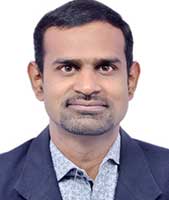 I fell in love with Nuance especially the innovative platforms we create and we impact people's lives. The work I do every day at Nuance makes a difference and I know when I go home that I truly did something meaningful and important.

Vishnu

Tech Support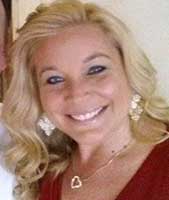 I have been working in the Healthcare industry for close to 20 years and have marveled at how Nuance has been able to keep up with the industry changes and challenges. Every day I am challenged, and every day I make sure the customer comes first. The culture and employees at Nuance are wonderful. I am proud to work for such a dynamic and diverse company and I look forward to the future growth.

Kristen

Inside Sales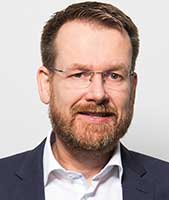 I work with some of the smartest colleagues in the industry to turn leading technology and innovative ideas into products and solutions that solve real life problems and have a positive impact on people. I love the flexibility of working.

Martin

Product Manager
Life at Nuance

We believe in an inclusive culture founded in innovation, life-long development, community impact, and flexible benefits programs so that you can be your best every day.

Learn More

Industries we Serve

Nuance can develop industry-specific solutions for your business

Learn More