Search with LinkedIn Profile
Find Nuance jobs that match your profile.
Gestionnaire principal du programme numérique - Senior Digital Program Manager
Apply
Job ID 1-41457
Date posted 07/17/2019
Location Montreal, Canada
Company Overview:
Chez Nuance, nous donnons aux gens la possibilité d'interagir naturellement avec leurs divers appareils connectés et le monde numérique autour d'eux. Nous créons un monde où la technologie pense et agit de la façon dont les humains le font en concevant des modes d'interaction avec la technologie plus intuitifs.
Notre technologie agile utilise des analyses et des algorithmes avancés pour transformer l'inanimé en animé et transformer des processus complexes en processus simples.
Rejoignez notre équipe entreprise ... un excellent service à la clientèle commence ici. Nous concevons des assistants virtuels facilitant le service client intelligent. Les clients de diverses compagnies peuvent maintenant facilement trouver les informations dont ils ont besoin en utilisant tous les canaux qu'ils préfèrent.
At Nuance, we empower people with the ability to seamlessly interact with their connected devices and the digital world around them. We are creating a world where technology thinks and acts the way people do by designing the most human, natural, and intuitive ways of interacting with technology.
Our nimble technology uses analytics and advanced algorithms to transform the inanimate into animate and reduce complicated processes into simple ones.
Join our Enterprise team…great customer service starts here. We design virtual assistants for intelligent and effortless customer service helping customers find the informationthey need using whatever channel they prefer.
Job Summary:
***English will Follow***
Résumé:La personne retenue aura une expérience de la gestion du succès client relativement au modèle SaaS, de l'analyse des activités, de la prestation du service d'assistance à la clientèle et un goût très vif pour la prestation d'une expérience utilisateur extraordinaire. La personne retenue aura une expérience technique et sera disposée à retrousser ses manches pour participer aux activités d'analyse et de développement. Les activités quotidiennes comprennent l'analyse du rendement des agents conversationnels et du clavardage en direct sur le Web, la communication avec la clientèle et la coordination des tâches et des membres des équipes interfonctionnelles.
La tactique que suivra la candidate ou le candidat choisi pour ce poste se concentrera sur la prestation des services à la clientèle et d'un soutien général, suivant les besoins de celle-ci. La ou le gestionnaire du programme numérique cherchera à comprendre les besoins opérationnels, techniques et d'établissement de rapports de nos clients et à s'assurer que les solutions et les services fournis par Nuance remplissent les objectifs des clients et les obligations contractuelles de la société. La ou le titulaire de ce poste relève du gestionnaire, Gestion des opérations numériques en Amérique du Nord.
Responsabilités:
Servir de point de contact principal du ou des clients de solutions ou services numériques attribués en Amérique du Nord
• Déterminer de manière proactive de nouvelles possibilités de services professionnels, travailler avec le client pour définir sa stratégie et sa feuille de route et, par la suite, gérer les activités permettant de réaliser les jalons indiqués dans la feuille de route.
• Offrir un soutien aux clients, un soutien stratégique et un soutien à la formation, suivant les besoins.
• Fournir des rapports sur les indicateurs de rendement clé (IRC) des clients, les demandes des clients transmises aux échelons supérieurs, les possibilités de croissance et les risques, les feuilles de route des clients, etc.
• Analyser les données sur le rendement des solutions afin de cerner les nouvelles occasions appuyées sur les données sur le rendement de l'investissement et présenter des rapports administratifs utiles aux clients afin de stimuler la croissance de leur compte.
• Prendre part aux initiatives de conception des dialogues fondées sur une analyse des données et sur les observations tirées de l'expérience du client et utilisateur final
• Coordonner et gérer les réunions des clients internes et externes
• Avoir la capacité de gérer les demandes des clients à transmettre aux échelons supérieurs et d'inciter les responsables de Nuance à traiter ces demandes afin qu'ils prennent en compte les préoccupations de la clientèle
• Agir à titre d'expert matière de clients afin d'appuyer le lancement et la poursuite de projets
• Coordonner et gérer les projets de services et assurer leur réalisation conformément aux contrats et eux exigences
• Gérer les projets conformément aux demandes particulières des clients (tickets de demande de gestion du changement et les tickets de soutien technique)
• Procéder à l'administration des contrats (prévisions, autorisations de T&E, factures, ordres de travail, ordres de modification, etc.)
• Cerner les besoins des clients en matière de programme et les occasions de croissance
• Offrir un soutien technique général aux clients
• Fournir une formation individuelle et un soutien aux utilisateurs pour l'interface agent, l'interface d'administration et l'établissement de rapports à Nuance
• Élaborer des plans exécutables afin d'établir un équilibre entre les objectifs à court terme et à long terme des clients
• Superviser la mesure du succès basée sur des paramètres
• Gérer le succès global du programme sur le plan financier et en rendre compte
• Établir des rapports périodiques sur le rendement des clients (sur une base hebdomadaire, mensuelle et trimestrielle)
• S'il y a lieu, examiner le rendement des agents et fixer des objectifs ou établir des mesures d'incitation, au besoin
• À l'occasion, se rendre dans les installations du client afin de gérer la relation avec celui-ci et lui faire part des résultats en matière de rendement
• Faire preuve de motivation et s'engager envers un apprentissage et un perfectionnement continus
Qualifications:
Années d'expérience de travail: au moins 5
Compétences requises:
La ou le gestionnaire du programme numérique doit avoir d'excellentes aptitudes de communication (écrite et de vive voix) et des habiletés de présentation devant des groupes, en plus d'être à l'aise dans ses échanges avec des intervenants internes et externes à divers échelons, et le personnel technique et non technique
• La ou le gestionnaire du programme numérique doit posséder une expérience d'au moins cinq (5) années dans la gestion de clients externes (gestion des comptes et gestion de projet) dans un milieu de services professionnels et du travail direct avec les clients.
• Expérience dans la prestation de services gérés et en gestion de la réussite pour une entreprise utilisant un modèle SaaS
• Expérience en relation avec la clientèle, de préférence dans un rôle de gestion du succès des clients ou de livraison d'applications personnalisées
• Expérience de la gestion de projets techniques
• Expérience du suivi d'une approche analytique afin de contribuer à l'établissement des spécifications d'ordre opérationnel et technique et/ou à la conception d'interfaces
• Approche analytique générale des problèmes. Compréhension des ensembles de données et capacité de donner un sens aux données.
• Très méticuleux, versé en informatique et compétent dans de nombreuses applications bureautique, notamment d'excellentes aptitudes dans le logiciel Excel et une capacité d'apprentissage rapide des logiciels internes
• Capacité reconnue d'apprendre rapidement
• Manifeste constamment une capacité d'adaptation, un optimisme, de la créativité et de la vivacité
• Fait preuve d'initiative et a un sens de l'organisation et des compétences en résolution de problèmes reconnus.
• Capacité de faire profiter l'entreprise ou de trouver des possibilités d'amélioration de l'analyse des données techniques
• Capacité de travailler avec peu de direction ou de supervision
• Compréhension de l'architecture de système ainsi que des capacités et des limites associées à la conception des applications
• Motivation personnelle et passion pour l'excellence en matière de service d'assistance à la clientèle
• Capacité de définir les problèmes, recueillir des données, d'établir les faits et de tirer des conclusions valables
• Compréhension technique du cycle de vie et des méthodes de développement de logiciels et de la gestion de la configuration
• Connaissance de Microsoft Office, y compris capacité de de communiquer des données et des idées complexes au moyen de présentations Microsoft PowerPoint
• Expérience des logiciels Internet et des bases de donnée
• Expérience en systèmes analytiques Web, de Jira et de Confluence un atout
Compétences privilégiées:
Expérience antérieure du soutien d'une solution numérique, du clavardage en direct, des agents conversationnels, de l'intégration en matière d'IA, de l'automatisation
• Au moins cinq (5) années d'expérience en consultation en technologie, en commerce électronique ou en analytique Web et/ou en gestion du projet, ou encore expérience souhaitable au sein d'un groupe opérationnel dans le domaine numérique ou de la commercialisation
• Expérience antérieure de soutien à la clientèle du modèleSaaS et/ou P4P
• Expérience dans le secteur du libre-service numérique
• Vaste expérience en gestion de projet et en certification PMP
Études:Un diplôme d'études collégiales d'une durée de quatre ans dans le domaine des affaires, de préférence, ou sept années d'expérience pertinente.
-------------------------------------------------------------------------------------------------
Summary:The successful candidate will have a background in SaaS Customer Success Management, business analysis, customer care delivery and a passion for delivering a great user experience. They need to have a technical background and be willing to roll up their sleeves to participate in analysis and development activities. Daily activities include web-based chatbot and live chat performance analysis, communication with customers, and coordination of tasks and cross-functional team members.
This position will be tactically focused on ensuring delivery of client services and performing general support as needed by client. The Digital Program Manager will work to understand our clients' business, technical, and reporting requirements and to ensure that the solutions and services provided by Nuance meets the client's objectives as well as Nuance's contractual obligations. The position reports to the Manager, Digital Operations Management North America.
Responsibilities:
• Serve as key point of contact for assigned North America digital client(s)
• Proactively identify additional Professional Services opportunities, working with the customer to define the customer's Strategy, Roadmap and subsequently managing the activities to achieve the roadmap milestones.
• Provide client support, strategic support & training support as needed.
• Provide; client KPI reporting, client escalations, growth opportunities and risks, client roadmaps, etc.
• Analysis of solution performance data to identify new opportunities supported by return on investment data and presenting meaningful business reports to customer to drive account growth.
• Participate in dialog design initiatives based on data analysis and observations of end-user customer experience
• Coordinate and manage internal and external client meetings
• Ability to handle escalations from customers, and to drive appropriate handling from Nuance to address customer concerns
• Act as the Client subject matter expert to support launch and ongoing projects
• Coordinate / project manage services and ensure delivery per contract and requirements
• Project management of clients' specific requests (change management request tickets and support tickets)
• Contract administration (forecasts, T&E authorizations, invoices, work orders, change orders, etc.)
• Identify Client program needs and growth opportunities
• Provide general technical support to client(s)
• One-on-one training and user support for Agent interface, Administrative interface, and Nuance reporting
• Develop actionable plans to balance client's short/long range goals
• Oversee metric-based success measurement
• Manage and report on overall financial success of the program
• Recurring client performance reporting (weekly, monthly, quarterly)
• If applicable, review agent performance and provide goals or set incentives as needed
• Limited travel to client sites to manage client relationship and deliver performance results
• Self-motivated with a passion for continuous learning and development
Qualifications
Number of Years of Work Experience: 5+
Required Skills:
• The Digital Program Manager must have superb communication skills (both written and oral), including group presentation skills and is comfortable in interfacing with various levels of internal and external stakeholders, technical and nontechnical staff
• 5+ years of external Client Management (Account Management and Project Management) in Professional Services environment working directly with customers.
• Experience in delivering Managed Services/Customer Success for a SaaS company
• Customer-facing experience, preferably in customer success or custom application delivery role
• Experience with technical project management
• Experience with using an analytical approach to inform business/technical specifications and/or interface design
• A general analytical approach to problems. An understanding of data sets and the ability to derive meaning from data.
• Very detail-oriented and computer literate with proficiency in working with multiple desktop applications, including strong Excel skills, and ability to quickly learn in-house software
• Proven ability to learn quickly
• Consistently demonstrates an ability to be adaptive, optimistic, creative, and intense
• Self-starter with proven organizational and problem-solving skills.
• Ability to derive business benefits or improvement opportunities from analysis of technical data
• Be able to work with a minimal amount of direction / supervision
• Understanding system architecture, as well as the associated capabilities and limitations when designing applications
• Self-motivated individual with a passion for excellence in Customer Care
• Must have the ability to define problems, collect data, establish facts, and draw valid conclusions
• Technical understanding of software development lifecycle, methodologies, and configuration management
• Knowledge of Microsoft Office, including the ability to communicate complex data and ideas through Microsoft PowerPoint presentations
• Experience with Internet software and Database software
• Experience with standard web analytics systems, Jira, and Confluence is a plus
Preferred Skills:
• Previous experience in supporting a digital solution; Live Chat, Chat Bots, AI Integration, Automatons
• 5 or more years of experience with technology consulting, eCommerce, Web Analytics, and/or project management role or experience within an operational group in Digital or Marketing is preferred
• Previous SaaS &/Or P4P client support
• Experience with digital self-service
• Extensive project management experience and PMP certification
Education:A 4-year college degree is required, preferably a degree in business or seven years of relevant experience may be substituted for the 4-year college degree
Additional Information:
In Montreal:
What we offer !
Unique environment for collaborative teamwork on cutting-edge technology:
·Location is in the heart of downtown
·Flexible hours
·Transit reimbursement and parking
Contributing to and collaborating with international teams that drive innovation
·Competitive benefit package:
·4 weeks' vacation
·10 paid sick days
·Bonus Plan, Group RRSP, Deferred Profit Sharing Plan, Employee Stock Purchase Plan
Award-winning Top Employer:
·Canada's Top 100 Employers – 7 consecutive years
·Montreal's Top Employers – 6 consecutive years
·Canada's Top Employers for Young People - 3 consecutive years
Ce que nous offrons!
Un environnement unique et collaboratif où vous travaillez avec les technologies de pointe :
·Situé au cœur du centre-ville de Montréal
·Horaire flexible
·Allocation de transport en commun et de stationnement
·Travail de concert avec des équipes à l'international afin de repousser les limites de l'innovation
Programme d'avantages sociaux concurrentiel :
·4 semaines de vacances
·10 congés de maladies payés
·Régime de bonus annuel, REER collectif, Régimes de participation différée aux bénéfices (RPDB), Régime de rachat d'action pour les employés
Gagnant de prix à titre de meilleurs employeurs :
·Canada's Top 100 Employers – pour 7 années consécutives
·Canada's Top Employers for Young People - pour 3 années consécutives
Options
Sorry the Share function is not working properly at this moment. Please refresh the page and try again later.
Share on your newsfeed / Partagez
Apply
Recently viewed
You have not viewed any jobs recently
Why Nuance?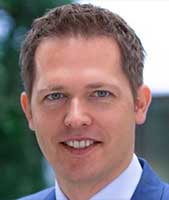 I recently rejoined Nuance because I love having the privilege of working with a diverse team of nice and talented individuals to drive customer satisfaction. Having the flexibility within my role to get stuff done while maintaining a good work-life balance.

Martin

General Manager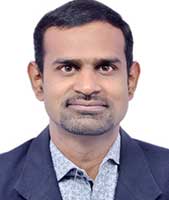 I fell in love with Nuance especially the innovative platforms we create and we impact people's lives. The work I do every day at Nuance makes a difference and I know when I go home that I truly did something meaningful and important.

Vishnu

Tech Support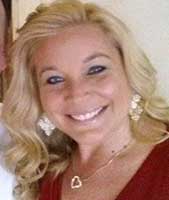 I have been working in the Healthcare industry for close to 20 years and have marveled at how Nuance has been able to keep up with the industry changes and challenges. Every day I am challenged, and every day I make sure the customer comes first. The culture and employees at Nuance are wonderful. I am proud to work for such a dynamic and diverse company and I look forward to the future growth.

Kristen

Inside Sales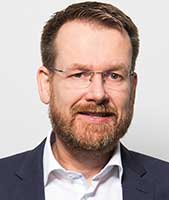 I work with some of the smartest colleagues in the industry to turn leading technology and innovative ideas into products and solutions that solve real life problems and have a positive impact on people. I love the flexibility of working.

Martin

Product Manager
Life at Nuance

We believe in an inclusive culture founded in innovation, life-long development, community impact, and flexible benefits programs so that you can be your best every day.

Learn More

Industries we Serve

Nuance can develop industry-specific solutions for your business

Learn More