Search with LinkedIn Profile
Find Nuance jobs that match your profile.
Gestionnaire principal du programme Senior - Sr Principal Program Manager
Apply
Job ID 1-44552
Date posted 06/22/2020
Location Montreal, Canada
Company Overview:
Nuance est à la fois précurseur et leader dans les innovations conversationnelles basées sur l'intelligence artificielle (IA), tant pour la vie professionnelle que personnelle. L'entreprise propose des solutions qui comprennent, analysent et répondent à leurs utilisateurs, amplifiant l'intelligence humaine afin d'améliorer la productivité et la sécurité. Avec une expertise de plusieurs dizaines d'années dans l'intelligence artificielle, Nuance collabore avec des milliers d'entreprises au niveau mondial dans différents secteurs.
Rejoignez-nous! Nuance cherche constamment à réinventer la façon dont les individus se connectent à la technologie et entre eux. Nos solutions basées sur l'IA permettent aux entreprises de questionner leur approche «business as usual» pour se transformer. Depuis plusieurs dizaines d'années les leaders mondiaux de la finance, de la santé, des télécommunications et du commerce de détail, ainsi que de grandes organisations gouvernementales font confiance aux solutions primées de Nuance pour améliorer leur performance et contribuer à un monde plus connecté et intelligent. Comme les technologies vocales font gagner du temps aux médecins au profit des patients et optimisent des milliards d'interactions client, nous aidons nos clients à repousser les limites du possible.
Nuance is the pioneer and leader in conversational artificial intelligence (AI) innovations that bring intelligence to everyday work and life. We deliver solutions that understand, analyze, and respond to people, amplifying human intelligence to increase productivity and improve security. With decades of both domain and AI expertise, we work with thousands of organizations across a wide range of industries.
Join our team! At Nuance, we are constantly reinventing how people connect with technology and with each other. Our AI-powered solutions empower organizations to transform "business as usual." For decades, the world's leading financial, healthcare, telecommunications, retailers, and government organizations have trusted Nuance to bring them award-winning solutions that deliver more meaningful outcomes and empower a smarter, more connected world. From clinical speech recognition technologies that free physicians to spend more time caring for patients to real-time intelligence that powers billions of customer interactions, we're deeply committed to helping organizations push the boundaries of what's possible.
Job Summary:
***English will Follow***
Résumé : Le directeur principal de programme fera partie de l'organisation de R&D de Nuance Core Tech et se concentrera sur les programmes stratégiques de Core Tech, y compris l'intégration des clients internes. Il s'occupera de divers programmes et projets très complexes et/ou très visibles. Les projets peuvent inclure : la propriété des fonctionnalités - la conduite de l'exécution et de la livraison des fonctionnalités ; la direction d'une équipe SWAT pour les programmes à haut risque ; le démêlage des dépendances et des priorités des produits à travers de multiples solutions ; la conduite et le suivi des intégrations complexes ; et l'assurance d'une meilleure maturité et des pratiques de conformité dans toute l'organisation. Le bon candidat aura une grande expertise dans de nombreux domaines et utilisera ses compétences, son expérience et sa créativité pour résoudre des problèmes complexes et atteindre les objectifs de manière efficace. Cette personne devra courir vers les défis et influencer les autres pour qu'ils s'orientent vers l'action.
Responsabilités :
Travailler en étroite collaboration avec un large éventail de parties prenantes interfonctionnelles, notamment les équipes de R&D, les chefs de produits, les partenaires de sécurité et les propriétaires d'entreprises, afin de mener à bien l'exécution des programmes stratégiques et des projets spéciaux

Comprendre les interdépendances entre la technologie, les opérations et les besoins commerciaux et gérer activement les risques et démêler les dépendances

Tirer parti du savoir-faire organisationnel pour résoudre les problèmes complexes entre les différents groupes fonctionnels

Diriger et faciliter les échanges d'informations en collaboration et en toute transparence pour assurer l'alignement et l'action

Favoriser une culture d'appropriation extrême et de responsabilité des résultats

Identifier et favoriser l'amélioration continue de tous les aspects de nos processus

Poser les bonnes questions stimulantes tout en comprenant les implications technologiques pour découvrir un meilleur moyen

Orchestrer des programmes qui dépassent les frontières géographiques, organisationnelles et fonctionnelles
Qualifications :
Formation :Licence en informatique, ingénierie, mathématiques ou domaine connexe.
Nombre d'années d'expérience professionnelle : 12+
Compétences requises :
5 ans et plus de direction de projets de grande envergure et de coordination interfonctionnelle

Plus de 8 ans d'expérience technique et de processus dans le domaine du développement et de la fourniture de logiciels

Expert en coordination de programmes/projets complexes et dynamiques qui s'étendent à l'ensemble de l'entreprise

Expérience avérée au service d'équipes de développement de produits qui font preuve d'innovation et d'amélioration continue

Auto-motivé avec le souci du détail et des compétences organisationnelles exceptionnelles avec la capacité d'équilibrer les tâches et les exigences immédiates et à plus long terme

Un leader énergique qui est passionné par l'excellence tout en faisant preuve d'une attitude positive et d'un enthousiasme contagieux

L'établissement de relations solides avec la capacité de s'associer et de s'engager à tous les niveaux des contributeurs individuels et de la direction

Agent de changement qui non seulement est à l'aise avec l'ambiguïté, mais qui considère le changement comme une opportunité de croissance

Capacité à influencer ses pairs et ses dirigeants sans autorisation explicite

S'épanouir dans un environnement dynamique où vous devez assumer de multiples responsabilités et faire ce qu'il faut pour que les choses se fassent

Solides compétences en matière de communication - capacité à adapter le message en fonction du public. Être à l'aise pour faire des présentations aux cadres
Compétences préférées :
Expérience du cycle de vie du développement logiciel agile et des méthodologies de mise à l'échelle agile

Connaissance de la culture et des principes du DevOps

Connaissance des pratiques de développement sûr

Utilisation et gestion de Jira et SharePoint
---------------------------------
Summary: The Senior Principal Program Manager will be part of the Nuance Core Tech R&D organization and will focus on strategic programs in Core Tech, including internal client integrations. This role will engage in various programs and projects that are highly complex and/or highly visible. Projects may include: feature ownership - driving execution and feature delivery; leading a SWAT team for high-risk programs; untangling product dependencies and priorities across multiple solutions; driving and monitoring complex integrations; and ensuring improved maturity and compliance practices across the organization. The right candidate will have broad expertise in many areas and will use their skills, experience, and creativity to resolve complex issues and achieve goals effectively. This person should run towards challenges and influence others to orient towards action.
Responsibilities:
Partner closely with a wide range of cross-functional stakeholders including R&D teams, Product Managers, Security Partners, and Business Owners to drive strategic program and special project execution successfully

Understand the interdependencies between technology, operations, and business needs and actively manage risks and untangle dependencies

Leverage organizational savvy to resolve complex issues between various functional groups

Lead and facilitate collaborative and transparent information exchanges to ensure alignment and action

Foster a culture of extreme ownership and accountability for results

Identify and drive continuous improvement in all aspects of our processes

Ask the right challenging questions while understanding technology implications to uncover a better way

Orchestrate programs that cross geographical, organizational, and functional boundaries
Qualifications:
Education:Bachelor's Degree in Computer Science, Engineering, Math or related field.
Number of Years of Work Experience: 12+
Required Skills:
5+ years of large-scope project leadership and cross-functional coordination

8+ years with deep technical and process experience in the software development and delivery space

Expert in coordinating complex and dynamic programs/projects that extend across the business

Demonstrated experience in serving product development teams that deliver innovation and continuous improvement

Self-motivated with attention to detail and exceptional organizational skills with the ability to balance immediate and longer term tasks and requirements

Energetic servant leader who is passionate about excellence while exhibiting a positive attitude and contagious enthusiasm

Strong relationship building with the ability to partner and engage with all levels of individual contributors and management

Agent of change who is not only comfortable with ambiguity, but embraces change as an opportunity for growth

Ability to influence peers and managers without explicit authority

Thrive in a dynamic environment where you must take on multiple responsibilities and do what it takes to get things done

Strong communication skills -- ability to cater message depending on audience. Comfortable presenting to executives
Preferred Skills:
Experience with Agile Software Development Life Cycle and Agile Scaling Methodologies

Knowledge of DevOps culture and principles

Knowledge of Secure Development Practices

Use and management of Jira and SharePoint
Additional Information:
In Montreal:
What we offer !
Unique environment for collaborative teamwork on cutting-edge technology:
Location is in the heart of downtown

Flexible hours

Transit reimbursement and parking
Contributing to and collaborating with international teams that drive innovation
Competitive benefit package:

4 weeks' vacation

10 paid sick days

Bonus Plan, Group RRSP, Deferred Profit Sharing Plan, Employee Stock Purchase Plan
Award-winning Top Employer:
Canada's Top 100 Employers – 7 consecutive years

Montreal's Top Employers – 6 consecutive years

Canada's Top Employers for Young People - 3 consecutive years
Ce que nous offrons!
Un environnement unique et collaboratif où vous travaillez avec les technologies de pointe :
Situé au cœur du centre-ville de Montréal

Horaire flexible

Allocation de transport en commun et de stationnement

Travail de concert avec des équipes à l'international afin de repousser les limites de l'innovation
Programme d'avantages sociaux concurrentiel :
4 semaines de vacances

10 congés de maladies payés

Régime de bonus annuel, REER collectif, Régimes de participation différée aux bénéfices (RPDB), Régime de rachat d'action pour les employés
Gagnant de prix à titre de meilleurs employeurs :
Canada's Top 100 Employers – pour 7 années consécutives

Canada's Top Employers for Young People - pour 3 années consécutives
Options
Sorry the Share function is not working properly at this moment. Please refresh the page and try again later.
Share on your newsfeed / Partagez
Apply
Recently viewed
You have not viewed any jobs recently
Why Nuance?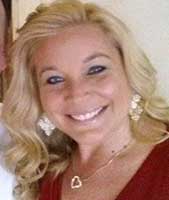 I have been working in the Healthcare industry for close to 20 years and have marveled at how Nuance has been able to keep up with the industry changes and challenges. Every day I am challenged, and every day I make sure the customer comes first. The culture and employees at Nuance are wonderful. I am proud to work for such a dynamic and diverse company and I look forward to the future growth.

Kristen

Inside Sales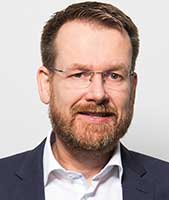 I work with some of the smartest colleagues in the industry to turn leading technology and innovative ideas into products and solutions that solve real life problems and have a positive impact on people. I love the flexibility of working.

Martin

Product Manager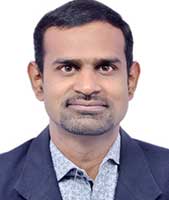 I fell in love with Nuance especially the innovative platforms we create and we impact people's lives. The work I do every day at Nuance makes a difference and I know when I go home that I truly did something meaningful and important.

Vishnu

Tech Support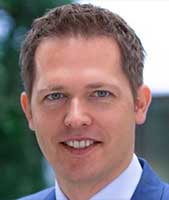 I recently rejoined Nuance because I love having the privilege of working with a diverse team of nice and talented individuals to drive customer satisfaction. Having the flexibility within my role to get stuff done while maintaining a good work-life balance.

Martin

General Manager
Life at Nuance

We believe in an inclusive culture founded in innovation, life-long development, community impact, and flexible benefits programs so that you can be your best every day.

Learn More

Industries we Serve

Nuance can develop industry-specific solutions for your business

Learn More