Search with LinkedIn Profile
Find Nuance jobs that match your profile.
Junior Software Developer
Apply
Job ID 1-42154
Date posted 08/22/2019
Location Montreal, Canada
Company Overview:
Chez Nuance, nous donnons aux gens la possibilité d'interagir naturellement avec leurs divers appareils connectés et le monde numérique autour d'eux. Nous créons un monde où la technologie pense et agit de la façon dont les humains le font en concevant des modes d'interaction avec la technologie plus intuitifs.
Notre technologie agile utilise des analyses et des algorithmes avancés pour transformer l'inanimé en animé et transformer des processus complexes en processus simples.
Rejoignez notre équipe entreprise ... un excellent service à la clientèle commence ici. Nous concevons des assistants virtuels facilitant le service client intelligent. Les clients de diverses compagnies peuvent maintenant facilement trouver les informations dont ils ont besoin en utilisant tous les canaux qu'ils préfèrent.
At Nuance, we empower people with the ability to seamlessly interact with their connected devices and the digital world around them. We are creating a world where technology thinks and acts the way people do by designing the most human, natural, and intuitive ways of interacting with technology.
Our nimble technology uses analytics and advanced algorithms to transform the inanimate into animate and reduce complicated processes into simple ones.
Join our Enterprise team…great customer service starts here. We design virtual assistants for intelligent and effortless customer service helping customers find the informationthey need using whatever channel they prefer.
Job Summary:
Summary:As a member of the Nuance Voice Biometrics Security Products team, you will be involved in the implementation of Interactive Voice Response (IVR) and Voice Biometrics applications that will serve as demo for our Sales Team. You will also interact with internal and external clients, create and deliver product trainings and help our Sales team with information and tools they might need.
Responsibilities:
• You will be working in the full life cycle of POCs including requirements, architecture and designs, implementation, testing, installation, documentation, and providing maintenance and support.
• Administration of our demo environment currently mostly hosted in the Microsoft Azure cloud.
• Interact with internal and external clients to provide support on existing demos;
• Prepare and deliver training on the demos and on our Voice Biometrics products and features;
• Help answering RFPs;
• Occasional travel may be required.
Qualifications
Number of Years of Work Experience: 2
Required Skills:
• Java and J2EE
• Strong object-oriented design experience
• Experience with enterprise Java platform technologies such as Tomcat, WebSphere, and JBoss.
• Experience with server-side web technologies, architecture, and web services, such as Spring and Apache CXF.
• Good understanding of HTTP and client-server architectures
• Windows and UNIX/Linux operating systems experience
• Good written and verbal communication skills
• Fluent in English (spoken and business writing).
Preferred Skills:
• VoiceXML and IVR systems
• Speech recognition technologies
• Front-end web technologies such as HTML, CSS, Angular JS, JavaScript
• Database systems and SQL
• Experience with a wide variety of Open Source Software libraries to speed up design and development
• Good understanding network security (e.g. TLS)
• Experience with telephony architecture and protocols, including SIP
• Experience with version control tools (Perforce, GIT, Starteam, etc), and with Continuous Integration and code review tools
• Experience with cloud infrastructure ( Azure, AWS or Google )
Education:Bachelor's degree in Computer Science or related field required or equivalent work experience
Additional Information:
In Montreal:
What we offer !
Unique environment for collaborative teamwork on cutting-edge technology:
·Location is in the heart of downtown
·Flexible hours
·Transit reimbursement and parking
Contributing to and collaborating with international teams that drive innovation
·Competitive benefit package:
·4 weeks' vacation
·10 paid sick days
·Bonus Plan, Group RRSP, Deferred Profit Sharing Plan, Employee Stock Purchase Plan
Award-winning Top Employer:
·Canada's Top 100 Employers – 7 consecutive years
·Montreal's Top Employers – 6 consecutive years
·Canada's Top Employers for Young People - 3 consecutive years
Ce que nous offrons!
Un environnement unique et collaboratif où vous travaillez avec les technologies de pointe :
·Situé au cœur du centre-ville de Montréal
·Horaire flexible
·Allocation de transport en commun et de stationnement
·Travail de concert avec des équipes à l'international afin de repousser les limites de l'innovation
Programme d'avantages sociaux concurrentiel :
·4 semaines de vacances
·10 congés de maladies payés
·Régime de bonus annuel, REER collectif, Régimes de participation différée aux bénéfices (RPDB), Régime de rachat d'action pour les employés
Gagnant de prix à titre de meilleurs employeurs :
·Canada's Top 100 Employers – pour 7 années consécutives
·Canada's Top Employers for Young People - pour 3 années consécutives
Options
Sorry the Share function is not working properly at this moment. Please refresh the page and try again later.
Share on your newsfeed / Partagez
Apply
Recently viewed
You have not viewed any jobs recently
Why Nuance?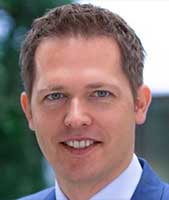 I recently rejoined Nuance because I love having the privilege of working with a diverse team of nice and talented individuals to drive customer satisfaction. Having the flexibility within my role to get stuff done while maintaining a good work-life balance.

Martin

General Manager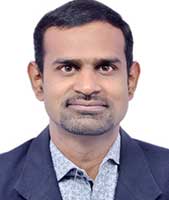 I fell in love with Nuance especially the innovative platforms we create and we impact people's lives. The work I do every day at Nuance makes a difference and I know when I go home that I truly did something meaningful and important.

Vishnu

Tech Support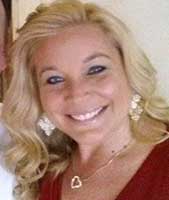 I have been working in the Healthcare industry for close to 20 years and have marveled at how Nuance has been able to keep up with the industry changes and challenges. Every day I am challenged, and every day I make sure the customer comes first. The culture and employees at Nuance are wonderful. I am proud to work for such a dynamic and diverse company and I look forward to the future growth.

Kristen

Inside Sales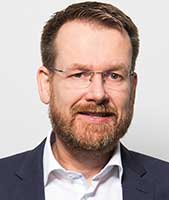 I work with some of the smartest colleagues in the industry to turn leading technology and innovative ideas into products and solutions that solve real life problems and have a positive impact on people. I love the flexibility of working.

Martin

Product Manager
Life at Nuance

We believe in an inclusive culture founded in innovation, life-long development, community impact, and flexible benefits programs so that you can be your best every day.

Learn More

Industries we Serve

Nuance can develop industry-specific solutions for your business

Learn More