Search with LinkedIn Profile
Find Nuance jobs that match your profile.
Research Application Scientist - Chercheur scientifique en application de la recherche
Apply
Job ID 1-40992
Date posted 08/13/2019
Location Montreal, Canada
Company Overview:
Chez Nuance, nous donnons aux gens la possibilité d'interagir naturellement avec leurs divers appareils connectés et le monde numérique autour d'eux. Nous créons un monde où la technologie pense et agit de la façon dont les humains le font en concevant des modes d'interaction avec la technologie plus intuitifs.
Notre technologie agile utilise des analyses et des algorithmes avancés pour transformer l'inanimé en animé et transformer des processus complexes en processus simples.
Joignez-vous à notre équipe automobile... où les systèmes intelligents sont maintenant prêts pour la route. Nous sommes passionnés par le développement d'interfaces intelligentes qui permettent aux gens de parler à leurs voitures, leurs téléphones et tous autres appareils intelligents.
Chez Nuance Automobile, nous sommes des futuristes qui réinventent les liens qui unissent l'humain, la mobilité et les machines - et qui les matérialisent. Si vous êtes prêt à participer à la création et à la mise en œuvre de l'expérience de mobilité ultime du futur qui a plusieurs longueurs d'avance sur la concurrence, vous devriez vous joindre à nous. Forts de notre vaste expertise et d'un sens de l'innovation inégalé, nous accélérons le rythme du changement et transformons l'habitacle de la voiture. Nous avons réimaginé et redéfini l'expérience de la mobilité en créant une nouvelle norme qui amène la conduite automobile vers un monde connecté et informé. Aujourd'hui, nous rapprochons encore plus le conducteur et l'automobile en transformant la machine en un prolongement naturel de l'intérieur humain.
Tandis que nous sommes occupés à construire la prochaine génération de l'expérience utilisateur embarquée, nous nous concentrons également sur l'étape suivante : passer de Nuance à une nouvelle société indépendante cotée en bourse qui se concentrera uniquement sur le marché en pleine croissance des assistants de mobilité et les occasions qui se profilent à l'horizon - voitures autonomes, villes intelligentes, mobilité partagée améliorée, et plus. Notre nouvelle entreprise sera une organisation innovatrice et en évolution rapide qui utilisera nos 20 ans d'histoire comme tremplin pour passer à l'étape suivante. Jamais n'y aura-t-il eu un moment plus palpitant pour joindre l'équipe de Nuance Automobile.
At Nuance, we empower people with the ability to seamlessly interact with their connected devices and the digital world around them. We are creating a world where technology thinks and acts the way people do by designing the most human, natural, and intuitive ways of interacting with technology.
Our nimble technology uses analytics and advanced algorithms to transform the inanimate into animate and reduce complicated processes into simple ones.
Join our Automotive team…intelligent systems now ready for the road. We are passionate about developing intelligent interfaces that enable people to talk to their cars, phones, devices, and other smart "things".
At Nuance Automotive, we're futurists, re-imagining what's possible at the intersection of humans, mobility and machines – then making it happen. If you're ready to be a part of building and delivering the ultimate, future-ready mobility experience that is miles ahead of the competition, you should join us. Building on our deep expertise and unparalleled innovation, we are accelerating the pace of change and transforming the in-car cockpit. We've reimagined and redefined the mobility experience, creating a new standard that goes beyond driving to a connected and informed world. Today, we're shrinking the gap between the driver and the automobile, transforming the machine into a natural extension of the human inside.
While we're busy building the next generation of the in-car user experience, we're also focused on the next step: spinning off from Nuance into a new, independent, publicly traded company that will be solely focused on the growing mobility assistant market and its adjacent opportunities – autonomous cars, smart cities, enhanced shared mobility, and more – that are on the horizon. Our new company will be a fast-moving, innovative organization that will use our 20-year history as a springboard to the next level. There's never been a more exciting time to join Nuance Automotive.
Job Summary:
English will follow...
Résumé : Vous relèverez du directeur de l'ingénierie des données de recherche et créerez des outils d'analyse des journaux (analyseurs, webapps, etc.) qui permettront à nos chercheurs d'analyser les journaux de l'utilisation continue sur le terrain de nos applications d'assistant personnel (qui utilisent ASR, NLU et AI). Vous allez créer des analyseurs et des outils pour accéder aux fichiers journaux et audio, développer des applications pour les présenter dans le cadre de l'analyse des erreurs sur ces composants.
Responsabilités :


Recueillir les besoins des chercheurs afin de leur permettre d'effectuer une analyse détaillée des séances individuelles et d'avoir une vue d'ensemble des caractéristiques qu'ils ont développées.
Travaillez avec des ingénieurs dont les composants produisent des journaux, pour vous assurer que les journaux et l'analyse associés aux nouvelles fonctions de l'assistant personnel fournissent suffisamment d'informations pour une analyse détaillée et une analyse agrégée.
Concevoir, développer, tester et maintenir des analyseurs de logs à utiliser dans le cadre des processus d'injection de bases de données.
Développer des applications Web pour l'analyse des erreurs, la lecture audio, l'inspection des journaux, la visualisation de la session utilisateur, l'analyse de latence, etc.
Développer des flux de travail qui permettent une synthèse de haut niveau sur le bon fonctionnement des différentes fonctionnalités de nos assistants personnels.
Qualifications requises :
Nombre d'années d'expérience de travail : 2
Compétences requises : python, analyse de données, bases de données
Compétences préférées : Traitement de données, javascript, outils de visualisation, ElasticSearch, Kibana, PowerBI, java, C/C++.
Éducation :B.Sc. en sciences informatiques ou l'équivalent, M.Sc. de préférence.
Summary:You will report to a Director of Research Data Engineering, creating log analysis tools (parsers, webapps, ..) that enable our researchers to analyze logs from ongoing field usage of our personal assistant applications (which use ASR, NLU and AI). You will create parsers and tools for accessing the log and audio files, develop applications for presenting them as part of error analysis on those components.
Responsibilities:
Collect requirements from researchers so as to enable them to do detailed analysis on individual sessions, and to have high-level views on the features they have developed.
Work with engineers whose components produces logs, to make sure the logging and parsing associated with new personal assistant features provide sufficient information for detailed analysis and aggregated analysis.
Design, develop, test and maintain log parsers to be used as part of database injection processes
Develop web applications for drill down error analysis, audio playback, log inspection, user session visualization, latency analysis, etc.
Develop workflows that allow high-level summarization of how well different features of our personal assistants are running.
Qualifications:
Number of Years of Work Experience: 2
Required Skills:python, data analysis, databases
Preferred Skills:big data processing, javascript, visualization tools, ElasticSearch, Kibana, PowerBI, java, C/C++
Education:B.Sc. in Comp.Sci or equivalent, M.Sc. preferred.
Additional Information:
In Montreal:
What we offer !
Unique environment for collaborative teamwork on cutting-edge technology:
·Location is in the heart of downtown
·Flexible hours
·Transit reimbursement and parking
Contributing to and collaborating with international teams that drive innovation
·Competitive benefit package:
·4 weeks' vacation
·10 paid sick days
·Bonus Plan, Group RRSP, Deferred Profit Sharing Plan, Employee Stock Purchase Plan
Award-winning Top Employer:
·Montreal's Top Employers – 6 consecutive years
·Canada's Top Employers for Young People - 3 consecutive years
Ce que nous offrons!
Un environnement unique et collaboratif où vous travaillez avec les technologies de pointe :
·Situé au cœur du centre-ville de Montréal
·Horaire flexible
·Allocation de transport en commun et de stationnement
·Travail de concert avec des équipes à l'international afin de repousser les limites de l'innovation
Programme d'avantages sociaux concurrentiel :
·4 semaines de vacances
·10 congés de maladies payés
·Régime de bonus annuel, REER collectif, Régimes de participation différée aux bénéfices (RPDB), Régime de rachat d'action pour les employés
Gagnant de prix à titre de meilleurs employeurs :
·Montreal's Top Employers – 6 consecutive years
·Canada's Top Employers for Young People - pour 3 années consécutives
Options
Sorry the Share function is not working properly at this moment. Please refresh the page and try again later.
Share on your newsfeed / Partagez
Apply
Recently viewed
You have not viewed any jobs recently
Why Nuance?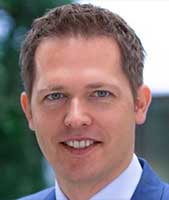 I recently rejoined Nuance because I love having the privilege of working with a diverse team of nice and talented individuals to drive customer satisfaction. Having the flexibility within my role to get stuff done while maintaining a good work-life balance.

Martin

General Manager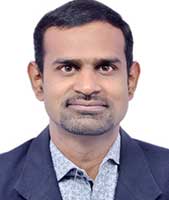 I fell in love with Nuance especially the innovative platforms we create and we impact people's lives. The work I do every day at Nuance makes a difference and I know when I go home that I truly did something meaningful and important.

Vishnu

Tech Support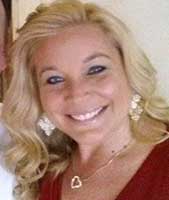 I have been working in the Healthcare industry for close to 20 years and have marveled at how Nuance has been able to keep up with the industry changes and challenges. Every day I am challenged, and every day I make sure the customer comes first. The culture and employees at Nuance are wonderful. I am proud to work for such a dynamic and diverse company and I look forward to the future growth.

Kristen

Inside Sales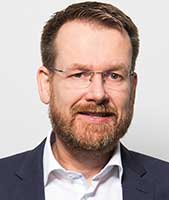 I work with some of the smartest colleagues in the industry to turn leading technology and innovative ideas into products and solutions that solve real life problems and have a positive impact on people. I love the flexibility of working.

Martin

Product Manager
Life at Nuance

We believe in an inclusive culture founded in innovation, life-long development, community impact, and flexible benefits programs so that you can be your best every day.

Learn More

Industries we Serve

Nuance can develop industry-specific solutions for your business

Learn More