Search with LinkedIn Profile
Find Nuance jobs that match your profile.
Senior Research Scientist--Chercheur Principal
Apply
Job ID 1-41683
Date posted 09/04/2019
Location Montreal, Canada
Company Overview:
Chez Nuance, nous donnons aux gens la possibilité d'interagir naturellement avec leurs divers appareils connectés et le monde numérique autour d'eux. Nous créons un monde où la technologie pense et agit de la façon dont les humains le font en concevant des modes d'interaction avec la technologie plus intuitifs.
Notre technologie agile utilise des analyses et des algorithmes avancés pour transformer l'inanimé en animé et transformer des processus complexes en processus simples.
At Nuance, we empower people with the ability to seamlessly interact with their connected devices and the digital world around them. We are creating a world where technology thinks and acts the way people do by designing the most human, natural, and intuitive ways of interacting with technology.
Our nimble technology uses analytics and advanced algorithms to transform the inanimate into animate and reduce complicated processes into simple ones.
Job Summary:
English will follow:
Sommaire de la position:
À titre de membre du groupe de recherche sur le traitement automatique des langues naturelles, le/la candidat(e) travaillera sur des problèmes de recherche ambitieux qui auront des répercussions concrètes sur des applications de la vie courante.Ce poste est axé sur l'utilisation et l'optimisation de l'apprentissage profond pour améliorer notre plateforme de compréhension du langage naturel (CLN) afin de développer à grande échelle des assistants virtuels conversationnels collaboratifs et de plus en plus intelligents. Il faut notamment tirer parti et explorer les avenues suivantes: apprentissages semi-supervisés, apprentissage par transfert, apprentissage multitâches et multi-langues, techniques d'accroissement du volume des données. Le but est d'améliorer la compréhension dans contexte du dialogue humain-machine et d'extraire une représentation sémantique plus exacte et plus riche.
Principales tâches et responsabilités
Faire de la recherche et mener des expérimentations pour améliorer la précision, la vitesse et la fonctionnalité du système de compréhension de la langue naturelle qui au cœur de nos systèmes conversationnels avec intelligence artificielle.

Développer des prototypes pour tester de nouvelles idées et de nouveaux algorithmes.

Participer aux activités de mise en produit (développement logiciel d'une nouvelle fonctionnalité, ajout de tests unité/fonctionnel/précision et soutien) du système de compréhension du langage naturel de Nuance

Échanger et présenter des idées et des résultats, en rendant compte régulièrement des progrès accomplis.

Effectuer les tâches liées à la sécurité et à la conservation des produits, outils et processus sous sa responsabilité.
Connaissances, aptitudes et qualifications
Études: Un diplôme d'études supérieures (maîtrise ou doctorat) en sciences informatiques, linguistique informatique, mathématiques appliquées ou dans un domaine connexe.
Années d'expérience au minimum: Trois ans ou plus d'expérience pertinente en lien avec un cycle de développement complet (recherche et conception, développement, mise à l'essai, déploiement et soutien). Les jeunes diplômés très talentueux (doctorat) seront pris en considération.
Compétences requises
Solide compétence en développement d'algorithmes et de logiciels, surtout avec un langage orienté objet (préférence: Java, C++) .
Bonnes connaissances en apprentissage automatique, et tout spécialement en apprentissage profond

(réseaux de neurones)

pour le pour le traitement des langues naturelles.
Aptitudes en analyse et en résolution de problèmes.

Développeur aguerri(e) – peux passer des idées à l'implémentation efficacement.

Le/la candidat(e)

doit pouvoir prendre des initiatives, mais aussi suivre un plan. Il/Elle doit aussi bien travailler en équipe.
Atouts
Langages C++, Git, Python, Maven, JavaScript et Jenkins

Expérience avec TensorFlow ou une boîte à outils similaire dans le domaine de l'apprentissage profond
Position Summary:
As a member of the NLP Research group, the candidate will work on challenging research problems that have a concrete impact on real-world applications. The main focus of this position is to apply machine / deep learning to the enhancement of our natural language understanding platform for powering increasingly intelligent, dialog-enabled virtual assistants / collaborators at scale. This includes leveraging semi-supervised, transfer and multi-task learning as well as data augmentation techniques to target data efficiency, improved understanding with respect to dialog context and advanced meaning representation and extraction.
Principal duties and responsibilities:
Conduct research and experiments to improve accuracy, speed and functionality of NLU for conversational AI systems

Implement prototypes to test new ideas and algorithms




• Participate in the productization (implementation, unit/functional/accuracy tests and support) of NLU algorithms in the product stack




• Discuss and present ideas and results, reporting progress on a regular basis

Perform tasks related to securing and keeping the products, tools, and processes that you are responsible for securing
Knowledge, skills and qualifications:
Education: Advanced degree (MSc or PhD) in computer science, computational linguistics, applied mathematics, or a related field
Minimum years of work experience: 3 years or more of relevant experience in complete development cycle (design, implementation, testing, deployment, and support) with Bachelor or Master's. Very talented Ph.D. new grad considered.
Required skills:



Strong algorithmic and software development, especially Object Oriented (Java preferred, C++).




• Strong knowledge in machine learning, especially deep learning for NLP.




• Strong analytical and problem-solving skills.




• Accomplished coder – can realize research ideas effectively.




• Should be able to take initiative, but also follow a plan and work well as part of a team.
Preferred skills:

Additional skills (C++, git, python, maven, javascript, Jenkins)
• Experience with TensorFlow or similar deep learning toolkit.
Additional Information:
In Montreal:
What we offer !
Unique environment for collaborative teamwork on cutting-edge technology:
·Location is in the heart of downtown
·Flexible hours
·Transit reimbursement and parking
Contributing to and collaborating with international teams that drive innovation
·Competitive benefit package:
·4 weeks' vacation
·10 paid sick days
·Bonus Plan, Group RRSP, Deferred Profit Sharing Plan, Employee Stock Purchase Plan
Award-winning Top Employer:
·Canada's Top 100 Employers – 7 consecutive years
·Montreal's Top Employers – 6 consecutive years
·Canada's Top Employers for Young People - 3 consecutive years
Ce que nous offrons!
Un environnement unique et collaboratif où vous travaillez avec les technologies de pointe :
·Situé au cœur du centre-ville de Montréal
·Horaire flexible
·Allocation de transport en commun et de stationnement
·Travail de concert avec des équipes à l'international afin de repousser les limites de l'innovation
Programme d'avantages sociaux concurrentiel :
·4 semaines de vacances
·10 congés de maladies payés
·Régime de bonus annuel, REER collectif, Régimes de participation différée aux bénéfices (RPDB), Régime de rachat d'action pour les employés
Gagnant de prix à titre de meilleurs employeurs :
·Canada's Top 100 Employers – pour 7 années consécutives
·Canada's Top Employers for Young People - pour 3 années consécutives
Options
Sorry the Share function is not working properly at this moment. Please refresh the page and try again later.
Share on your newsfeed / Partagez
Apply
Recently viewed
You have not viewed any jobs recently
Why Nuance?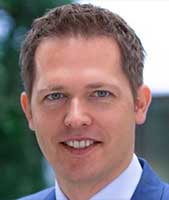 I recently rejoined Nuance because I love having the privilege of working with a diverse team of nice and talented individuals to drive customer satisfaction. Having the flexibility within my role to get stuff done while maintaining a good work-life balance.

Martin

General Manager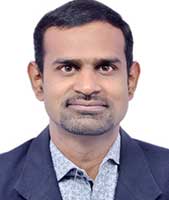 I fell in love with Nuance especially the innovative platforms we create and we impact people's lives. The work I do every day at Nuance makes a difference and I know when I go home that I truly did something meaningful and important.

Vishnu

Tech Support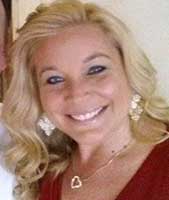 I have been working in the Healthcare industry for close to 20 years and have marveled at how Nuance has been able to keep up with the industry changes and challenges. Every day I am challenged, and every day I make sure the customer comes first. The culture and employees at Nuance are wonderful. I am proud to work for such a dynamic and diverse company and I look forward to the future growth.

Kristen

Inside Sales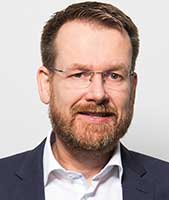 I work with some of the smartest colleagues in the industry to turn leading technology and innovative ideas into products and solutions that solve real life problems and have a positive impact on people. I love the flexibility of working.

Martin

Product Manager
Life at Nuance

We believe in an inclusive culture founded in innovation, life-long development, community impact, and flexible benefits programs so that you can be your best every day.

Learn More

Industries we Serve

Nuance can develop industry-specific solutions for your business

Learn More