Search with LinkedIn Profile
Find Nuance jobs that match your profile.
Senior Software Developer
Apply
Job ID 1-39827
Date posted 04/11/2019
Location Montreal, Canada
Company Overview:
Chez Nuance, nous donnons aux gens la possibilité d'interagir naturellement avec leurs divers appareils connectés et le monde numérique autour d'eux. Nous créons un monde où la technologie pense et agit de la façon dont les humains le font en concevant des modes d'interaction avec la technologie plus intuitifs.

Notre technologie agile utilise des analyses et des algorithmes avancés pour transformer l'inanimé en animé et transformer des processus complexes en processus simples.

Joignez-vous à notre équipe automobile ... où les systèmes intelligents sont maintenant prêts pour la route. Nous sommes passionnés par le développement d'interfaces intelligentes qui permettent aux gens de parler à leurs voitures, leurs téléphones et tous autres appareils intelligents.


At Nuance, we empower people with the ability to seamlessly interact with their connected devices and the digital world around them. We are creating a world where technology thinks and acts the way people do by designing the most human, natural, and intuitive ways of interacting with technology.

Our nimble technology uses analytics and advanced algorithms to transform the inanimate into animate and reduce complicated processes into simple ones.

Join our Automotive team…intelligent systems now ready for the road. We are passionate about developing intelligent interfaces that enable people to talk to their cars, phones, devices, and other smart "things".
Job Summary:
English to Follow:
39827
Développeur de logiciels principal
Résumé: La plateforme Dragon Drive de Nuance, à la fine pointe de la technologie, vous permet d'intégrer la reconnaissance vocale à tout type d'application en établissant vos propres RVA, CLN et modèles de dialogues personnalisés. Cette plateforme est propulsée par la reconnaissance vocale et la technologie d'IA sophistiquées de Nuance. Vous pouvez trouver de plus amples renseignements à l'adresse https://developer.nuance.com/public/index.php?task=mix.
À titre de membre de l'équipe de développement de la plateforme Dragon Drive, vous participerez à tous les aspects techniques de la solution logicielle, y compris les exigences, la conception, la mise en œuvre, la revue du code, les essais, la documentation, la formation et le soutien, tout cela dans un environnement Agile.
Responsabilités:
Participer aux aspects techniques de la solution logicielle de la plateforme Dragon Drive pendant le cycle complet du développement, ce qui comprend les exigences, la conception, la mise en œuvre, la revue du code, les essais, la documentation, la maintenance, la formation et le soutien • Concevoir et développer de nouvelles fonctions et des modules logiciels clés de la solution logicielle • Partager la responsabilité d'une ou de plusieurs composantes principales des logiciels • Écrire du code Java ou Python et créer des essais unitaires pour la mise en œuvre de la solution • Effectuer des revues de la conception et du code pour veiller à la qualité supérieure des produits finaux. Promouvoir les meilleures pratiques de développement de logiciel et y adhérer • Participer aux rencontres quotidiennes, aux réunions de planification d'itération/revue/rétrospective et aux séances de préparation • Nous croyons que tous devraient avoir à l'esprit les besoins et défis de nos clients. Cela fait de nous de meilleurs membres de l'équipe. Voilà pourquoi tout le monde participe à notre équipe de soutien tournante (heures d'ouverture)
Effectuer les tâches liées à la sécurité et à la conservation des produits, outils et processus dont vous êtes responsable.
Qualification
Années d'expérience de travail: au moins 8
Compétences requises
Au moins 8 ans d'expérience de travail avec JavaScript ou Pythyon ou l'équivalent • Une bonne expérience en conception OOD et en méthodologies de conception • Expérience dans la création et la livraison de logiciels professionnels • Capacité avérée de se concentrer sur des tâches et les achever à temps • Faire preuve d'un excellent esprit d'équipe • Faire preuve de flexibilité dans des conditions changeantes • Être en mesure d'analyser et de résoudre des problèmes complexes de façon rapide et créative • Soif insatiable de mieux connaître les nouvelles technologies • Excellentes aptitudes de communication orale et écrite • Personne autonome, motivée, autogérée et indépendante
Compétences privilégiées
Expérience en développement d'essais unitaires évolutifs avec un code de qualité, conformes aux normes et réutilisables et capacité d'établir les normes pour le reste de l'équipe

À l'aise en français et en anglais (connaissance pratique) • Bonne connaissance des processus Agile • Connaissance de la gestion des versions d'un logiciel (p. ex. git) et des pratiques d'intégration continue (p.ex. Bamboo, Jenkins) • Connaissance des formats et protocoles d'applications Web dorsales à «format ouvert» (p.ex. Json, XML, http, RESTful) • Connaissance pratique des bases de données (p.ex. PostgreSQL, MySQL) • Connaissance des microservices et de l'«écosystème de conteneurs» (p. ex., Kubernetes, Docker)
Études: baccalauréat en génie ou en informatique
Summary:Nuance' state-of-the-art Dragon Drive Domain platform allows you to speech enable any type of application by developing and training your own customized ASR, NLU and Dialog models. This platform is powered by Nuance' sophisticated speech recognition and AI technology. More details at https://developer.nuance.com/public/index.php?task=mix.

As a member of the Dragon Drive Domain platform development team you will be involved on all technical aspects of the software solution, including requirements, design, implementation, code review, testing, documentation, training and support – in an Agile environment.
Responsibilities:
• Participate to the technical aspects of the Dragon Drive Domain software solution through the full life-cycle of the development including requirements, design, implementation, testing, documentation, maintenance, training and support
• Design and develop new features and key software modules of the software solution
• Share the ownership of one or more major software components
• Write Java and/or Python code and unit tests to implement the solution
• Conduct design and code reviews to ensure high quality end products. Advocating and adhering to the software development's best practices
• Participate in daily scrums, plus sprint planning/review/retro meetings and grooming sessions
• We think everyone should be close to our clients' needs & challenges. It makes us better team members. That's why everyone participates to our support rotation roster (business hours)
•Perform tasks related to securing and keeping the products, tools, and processes that you are responsible for securing
Qualifications
Number of Years of Work Experience: 8+
Required Skills:
• 8+ years of experience working with javascript and/or Python or equivalent
• Good experience in OO design and design patterns
• Experience building and shipping professional software
• Demonstrated ability to focus on and complete tasks on time
• Being a strong team player
• Show flexibility under changing conditions
• Ability to analyze and solve complex problems quickly and creatively
• An insatiable desire to learn new technologies
• Excellent oral and written communication skills
• Self-starting, self-motivated, self-directed, and self-sufficient
Preferred Skills:
• Experience developing scalable, standards-compliant, reusable, quality code, unit-testing and setting the standard for the rest of the team.
• Comfortable in French & English (working knowledge)
• Good knowledge of the Agile process
• Knowledge of software version control management (e.g. git) and continuous integration practices (e.g. Bamboo, Jenkins)
• Knowledge of web back-end framework, open-standard format and protocols e.g. Json, XML, http, RESTful
• Practical knowledge of databases (e.g. PostgreSQL, MySQL)
• Familiarity with microservices and its "container ecosystem" (e.g. Kubernetes, Docker)
Education:Bachelor's degree in Engineering or Computer Science
Additional Information:
In Montreal:
What we offer !
Unique environment for collaborative teamwork on cutting-edge technology:
Location is in the heart of downtown

Flexible hours

Transit reimbursement and parking
Contributing to and collaborating with international teams that drive innovation
Competitive benefit package:

4 weeks' vacation

10 paid sick days

Bonus Plan, Group RRSP, Deferred Profit Sharing Plan, Employee Stock Purchase Plan
Award-winning Top Employer:
Canada's Top 100 Employers – 7 consecutive years

Montreal's Top Employers – 6 consecutive years

Canada's Top Employers for Young People - 3 consecutive years
Ce que nous offrons!
Un environnement unique et collaboratif où vous travaillez avec les technologies de pointe :
Situé au cœur du centre-ville de Montréal

Horaire flexible

Allocation de transport en commun et de stationnement

Travail de concert avec des équipes à l'international afin de repousser les limites de l'innovation
Programme d'avantages sociaux concurrentiel :
4 semaines de vacances

10 congés de maladies payés

Régime de bonus annuel, REER collectif, Régimes de participation différée aux bénéfices (RPDB), Régime de rachat d'action pour les employés
Gagnant de prix à titre de meilleurs employeurs :
Canada's Top 100 Employers – pour 7 années consécutives

Canada's Top Employers for Young People - pour 3 années consécutives
Options
Sorry the Share function is not working properly at this moment. Please refresh the page and try again later.
Share on your newsfeed / Partagez
Apply
Recently viewed
You have not viewed any jobs recently
Why Nuance?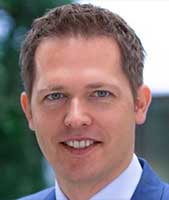 I recently rejoined Nuance because I love having the privilege of working with a diverse team of nice and talent individuals to drive customer satisfaction. Having the flexibility within my role to get stuff done while maintaining a good work-life balance.

Martin

General Manager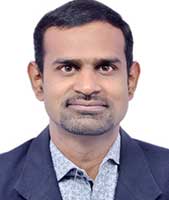 I fell in love with Nuance especially the innovative platforms we create and we impact people's lives. The work I do every day at Nuance makes a difference and I know when I go home that I truly did something meaningful and important.

Vishnu

Tech Support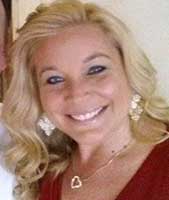 I have been working in the Healthcare industry for close to 20 years and have marveled at how Nuance has been able to keep up with the industry changes and challenges. Every day I am challenged, and every day I make sure the customer comes first. The culture and employees at Nuance are wonderful. I am proud to work for such a dynamic and diverse company and I look forward to the future growth.

Kristen

Inside Sales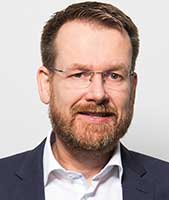 I work with some of the smartest colleagues in the industry to turn leading technology and innovative ideas into products and solutions that solve real life problems and have a positive impact on people. I love the flexibility of working.

Martin

Product Manager
Life at Nuance

We believe in an inclusive culture founded in innovation, life-long development, community impact, and flexible benefits programs so that you can be your best every day.

Learn More

Industries we Serve

Nuance can develop industry-specific solutions for your business

Learn More