Search with LinkedIn Profile
Find Nuance jobs that match your profile.
Senior Technical Project Manager
Apply
Job ID 1-42057
Date posted 08/12/2019
Location Montreal, Canada
Company Overview:
Chez Nuance, nous donnons aux gens la possibilité d'interagir naturellement avec leurs divers appareils connectés et le monde numérique autour d'eux. Nous créons un monde où la technologie pense et agit de la façon dont les humains le font en concevant des modes d'interaction avec la technologie plus intuitifs.
Notre technologie agile utilise des analyses et des algorithmes avancés pour transformer l'inanimé en animé et transformer des processus complexes en processus simples.
Joignez-vous à notre équipe automobile... où les systèmes intelligents sont maintenant prêts pour la route. Nous sommes passionnés par le développement d'interfaces intelligentes qui permettent aux gens de parler à leurs voitures, leurs téléphones et tous autres appareils intelligents.
Chez Nuance Automobile, nous sommes des futuristes qui réinventent les liens qui unissent l'humain, la mobilité et les machines - et qui les matérialisent. Si vous êtes prêt à participer à la création et à la mise en œuvre de l'expérience de mobilité ultime du futur qui a plusieurs longueurs d'avance sur la concurrence, vous devriez vous joindre à nous. Forts de notre vaste expertise et d'un sens de l'innovation inégalé, nous accélérons le rythme du changement et transformons l'habitacle de la voiture. Nous avons réimaginé et redéfini l'expérience de la mobilité en créant une nouvelle norme qui amène la conduite automobile vers un monde connecté et informé. Aujourd'hui, nous rapprochons encore plus le conducteur et l'automobile en transformant la machine en un prolongement naturel de l'intérieur humain.
Tandis que nous sommes occupés à construire la prochaine génération de l'expérience utilisateur embarquée, nous nous concentrons également sur l'étape suivante : passer de Nuance à une nouvelle société indépendante cotée en bourse qui se concentrera uniquement sur le marché en pleine croissance des assistants de mobilité et les occasions qui se profilent à l'horizon - voitures autonomes, villes intelligentes, mobilité partagée améliorée, et plus. Notre nouvelle entreprise sera une organisation innovatrice et en évolution rapide qui utilisera nos 20 ans d'histoire comme tremplin pour passer à l'étape suivante. Jamais n'y aura-t-il eu un moment plus palpitant pour joindre l'équipe de Nuance Automobile.
At Nuance, we empower people with the ability to seamlessly interact with their connected devices and the digital world around them. We are creating a world where technology thinks and acts the way people do by designing the most human, natural, and intuitive ways of interacting with technology.
Our nimble technology uses analytics and advanced algorithms to transform the inanimate into animate and reduce complicated processes into simple ones.
Join our Automotive team…intelligent systems now ready for the road. We are passionate about developing intelligent interfaces that enable people to talk to their cars, phones, devices, and other smart "things".
At Nuance Automotive, we're futurists, re-imagining what's possible at the intersection of humans, mobility and machines – then making it happen. If you're ready to be a part of building and delivering the ultimate, future-ready mobility experience that is miles ahead of the competition, you should join us. Building on our deep expertise and unparalleled innovation, we are accelerating the pace of change and transforming the in-car cockpit. We've reimagined and redefined the mobility experience, creating a new standard that goes beyond driving to a connected and informed world. Today, we're shrinking the gap between the driver and the automobile, transforming the machine into a natural extension of the human inside.
While we're busy building the next generation of the in-car user experience, we're also focused on the next step: spinning off from Nuance into a new, independent, publicly traded company that will be solely focused on the growing mobility assistant market and its adjacent opportunities – autonomous cars, smart cities, enhanced shared mobility, and more – that are on the horizon. Our new company will be a fast-moving, innovative organization that will use our 20-year history as a springboard to the next level. There's never been a more exciting time to join Nuance Automotive.
Job Summary:
English will follow...
Résumé :
Le candidat sélectionné sera responsable des aspects de gestion de fin de projet des projets sélectionnés : Examiner les engagements et les jalons approuvés par le client / planifier le travail pour les équipes NLU dans la planification et le suivi des sprints de publication, travailler avec les équipes d'ingénérie pour aligner la gestion des produits et les résultats de la recherche. Participer à des réunions clients représentant la recherche et expliquant les aspects techniques des problèmes, rendre compte de l'état d'avancement du développement et des sujets d'actualité aux dirigeants et aux parties prenantes (progrès et risques), faire partie de l'équipe des systèmes de parole hybrides de NLU et faire rapport au responsable de la gestion technique du projet.

Responsabilités :

Nous recherchons un chef de projet fort et motivé pour rejoindre l'équipe de gestion de projet technique de NLU Hybrid speech systems pour gérer des projets avec des ressources dans divers endroits géographiques. Les principales responsabilités seront (sans toutefois s'y limiter) :
- Planification, gestion et production de rapports sur les projets de développement de logiciels en cours d'élaboration par les équipes du NLU.
- Examiner les nouvelles exigences du projet, élaborer un plan interne de NLU de bout en bout aligné sur les jalons du client Établissement et suivi étroit des plans de bout en bout avec l'adhésion complète de l'équipe NLU
- Contribution active et pratique à la gestion des risques et des enjeux
- Communication interne et externe sur le projet
- Gestion des changements de contenu
- Gestion des dépendances externes
- Partage de la responsabilité et du leadership pour la réussite des projets
- Travailler avec l'équipe en étroite coordination avec leurs supérieurs hiérarchiques.
- Développer une compréhension technique des projets afin d'être en mesure d'appuyer le processus de gestion des exigences du produit.
- Résoudre les problèmes au sein des divers groupes fonctionnels et entre eux.
- Travailler en collaboration et coordonner avec les membres de l'équipe de projet pour dépanner et résoudre les problèmes de calendrier ou de processus sur une base quotidienne.
- Voyez la situation dans son ensemble et prenez l'initiative de trouver et de combler les lacunes dans nos processus.
- Suggérer des améliorations et de nouveaux domaines à aborder pour faciliter la coordination et la coopération et réduire les erreurs. Faire évoluer l'équipe vers l'utilisation des meilleures pratiques et une automatisation maximale.
Qualifications :
Expérience de travail : 5 ans et plus de gestion de projet dans l'industrie S/W
Compétences requises :

- Excellentes compétences en communication orale et écrite (anglais indispensable, français très agréable à avoir)
- Solides connaissances méthodologiques (outils de gestion de projet et de productivité numérique tels que PowerPoint, Excel, Word et Microsoft Project Plan).
- Solides capacités de réflexion conceptuelle et d'analyse pour comprendre des situations et des problèmes complexes et pour développer des concepts et des solutions appropriés en conséquence.
- Expérience pratique de la gestion de projets logiciels plus importants et plus complexes.
- Capacité à penser de façon créative et technique pour aider à résoudre des problèmes techniques complexes.
- Degré élevé d'initiative et de persévérance.
- Capable de s'adapter rapidement et d'absorber rapidement le paysage actuel.
- Autodidacte, motivé et motivé
- Excellente pour influencer et négocier
- Axé sur les résultats et excellent dans la résolution de problèmes
- Orienté détail
Compétences préférées : - PMP / Bachelor / Master en Management de Projet.

- Expérience avec des déploiements en nuage à grande échelle et hautement disponibles
- Expérience préalable de travail avec des équipes internationales.
- Expérience antérieure en tant que développeur de logiciels ou directeur
technique
- Expérience antérieure en PjM logiciel sur des projets de moyenne et grande envergure
- Expérience en traitement et reconnaissance de la parole
- Expérience avec les produits Nuance
- Familiarité avec le processus de développement Agile, Jira, outil Confluence
- Avoir une formation en recherche est un plus.

Formation : - Baccalauréat ou diplôme universitaire supérieur en génie informatique, en informatique ou l'équivalent.
Summary:
The selected candidate will be responsible for end 2 end project management aspects of the selected projects: Review customer approved commitments and milestones/ schedule the work for NLU teams in release sprints both planning and tracking, Work with Engineering to align the product management and research deliverables. Review QA/customer reported high priority bugs and making sure they are fixed.Participate in customer meetings representing research and explaining the technicalities of the issues.Reporting status of the development and hot topics to the leadership and stakeholders(Progress and Risks).This candidate will be a member of the NLU hybrid speech systems teams and will report to manager technical project managmenent team.
Responsibilities:
We are looking for a strong and motivated project manager to join the Technical project management team in NLU Hybrid speech systems team manage projects with resources in diverse geographical locations. The main responsibilities will be (however will not be limited to):
Planning, managing and reporting on software development projects being developed by NLU teams.
Review the new project requirements, come up with an end to end internal NLU plan aligned with customer milestonesEstablishment and close tracking of end-to-end plans with full buy-in from NLU team
Active and hands-on contribution to risks and issues management
Internal and external project communication
Content Change Management
External dependencies management
Shared accountability and leadership w.r.t. to the success of projects
Work with the team in close coordination with their line managers.
Develop a technical understanding of the projects to be able to support the product requirements management process.
Resolves issues within and between various functional groups.
Work collaboratively and coordinate with project team members to troubleshoot and resolve schedule or process issues on a daily basis
See the big picture, and take the initiative to find and fill gaps in our processes.
Suggesting improvements and new areas to address to facilitate coordination and cooperation and to reduce error. Move team towards use of best practices and maximum automation.
Qualifications:
Work Experience: 5 years + of project management in the S/W industry
Required Skills:
Excellent verbal and written communications skills (English a must, French very nice to have)
Strong methodology-knowledge (project management and digital productivity tools such as PowerPoint, Excel, Word and Microsoft Project Plan).
Strong conceptual thinking and analytical skills to understand complex situations and problems and to develop suitable concepts and solutions accordingly.
Hands-on experience with management of larger, more complex software projects.
Ability to think out-of-the-box both technically and creatively to help solve challenging technical problems.
High level of initiative and persistence.
Able to adapt quickly and to absorb the current landscape fast.
Self-starter, hard-driving and motivated
Excellent at influencing and negociating
Results-oriented and excellent at problem solving
Detailed oriented
Preferred Skills: - PMP / Bachelor / Master in Project Management.
Experience with highly-available and large-scale cloud deployments
Prior experiece working with International teams.
Prior experience as software developer or technical manager
Previous Software PjM experience on medium to large scale projects
Speech processing/recognition experience
Experience with Nuance products
Familiarity with Agile development process, Jira, Confluence tool
Having research background is a plus.
Education: - Bachelor or Graduate University degree in Computer Engineering, Computer Science or equivalent.
Additional Information:
In Montreal:
What we offer !
Unique environment for collaborative teamwork on cutting-edge technology:
·Location is in the heart of downtown
·Flexible hours
·Transit reimbursement and parking
Contributing to and collaborating with international teams that drive innovation
·Competitive benefit package:
·4 weeks' vacation
·10 paid sick days
·Bonus Plan, Group RRSP, Deferred Profit Sharing Plan, Employee Stock Purchase Plan
Award-winning Top Employer
·Montreal's Top Employers – 6 consecutive years
·Canada's Top Employers for Young People - 4 consecutive years
Ce que nous offrons!
Un environnement unique et collaboratif où vous travaillez avec les technologies de pointe :
·Situé au cœur du centre-ville de Montréal
·Horaire flexible
·Allocation de transport en commun et de stationnement
·Travail de concert avec des équipes à l'international afin de repousser les limites de l'innovation
Programme d'avantages sociaux concurrentiel :
·4 semaines de vacances
·10 congés de maladies payés
·Régime de bonus annuel, REER collectif, Régimes de participation différée aux bénéfices (RPDB), Régime de rachat d'action pour les employés
Gagnant de prix à titre de meilleurs employeurs :
·Montreal's Top Employers – 6 consecutive years
·Canada's Top Employers for Young People - pour 3 années consécutives
Options
Sorry the Share function is not working properly at this moment. Please refresh the page and try again later.
Share on your newsfeed / Partagez
Apply
Recently viewed
You have not viewed any jobs recently
Why Nuance?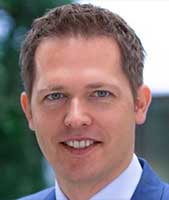 I recently rejoined Nuance because I love having the privilege of working with a diverse team of nice and talented individuals to drive customer satisfaction. Having the flexibility within my role to get stuff done while maintaining a good work-life balance.

Martin

General Manager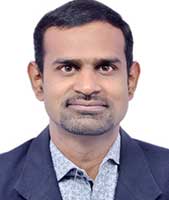 I fell in love with Nuance especially the innovative platforms we create and we impact people's lives. The work I do every day at Nuance makes a difference and I know when I go home that I truly did something meaningful and important.

Vishnu

Tech Support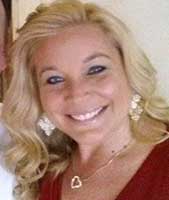 I have been working in the Healthcare industry for close to 20 years and have marveled at how Nuance has been able to keep up with the industry changes and challenges. Every day I am challenged, and every day I make sure the customer comes first. The culture and employees at Nuance are wonderful. I am proud to work for such a dynamic and diverse company and I look forward to the future growth.

Kristen

Inside Sales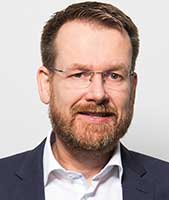 I work with some of the smartest colleagues in the industry to turn leading technology and innovative ideas into products and solutions that solve real life problems and have a positive impact on people. I love the flexibility of working.

Martin

Product Manager
Life at Nuance

We believe in an inclusive culture founded in innovation, life-long development, community impact, and flexible benefits programs so that you can be your best every day.

Learn More

Industries we Serve

Nuance can develop industry-specific solutions for your business

Learn More