Search with LinkedIn Profile
Find Nuance jobs that match your profile.
Specialiste Assurance Qualite - Senior - QA Automation Analyst
Apply
Job ID 1-39488
Date posted 01/07/2019
Locaton Montreal, Quebec
Company Overview:
Chez Nuance, nous donnons aux gens la possibilité d'interagir naturellement avec leurs divers appareils connectés et le monde numérique autour d'eux. Nous créons un monde où la technologie pense et agit de la façon dont les humains le font en concevant des modes d'interaction avec la technologie plus intuitifs.

Notre technologie agile utilise des analyses et des algorithmes avancés pour transformer l'inanimé en animé et transformer des processus complexes en processus simples.

Joignez-vous à notre équipe automobile ... où les systèmes intelligents sont maintenant prêts pour la route. Nous sommes passionnés par le développement d'interfaces intelligentes qui permettent aux gens de parler à leurs voitures, leurs téléphones et tous autres appareils intelligents.


At Nuance, we empower people with the ability to seamlessly interact with their connected devices and the digital world around them. We are creating a world where technology thinks and acts the way people do by designing the most human, natural, and intuitive ways of interacting with technology.

Our nimble technology uses analytics and advanced algorithms to transform the inanimate into animate and reduce complicated processes into simple ones.

Join our Automotive team…intelligent systems now ready for the road. We are passionate about developing intelligent interfaces that enable people to talk to their cars, phones, devices, and other smart "things".
Job Summary:
* English will follow *
Résumé:
L'analyste QA Senior travaillera avec des équipes de services professionnels dans le milieu de l'automobile qui intègrent et livrent des produits de reconnaissance vocale à des plateformes intégrées pour les grandes entreprises automobiles et d'électronique grand public.
Vous travaillerez en étroite collaboration avec les équipes d'intégration de nos clients pour les aider à intégrer efficacement les technologies Nuance dans des produits performants.
En tant qu'analyste QA dans l'équipe des services professionnels, vous serez responsable de la documentation, du développement et de l'exécution de tests fonctionnels et systèmes
pour vérifier la qualité logicielle des livraisons de Nuance dans la plate-forme intégrée de produits intégrés.
Le candidat choisi doit être un bon joueur d'équipe possédant de solides compétences analytiques, de résolution de problèmes et de communication!
Responsabilités:
Nous recherchons un analyste de l'assurance qualité motivé pour se joindre a notre equipe. Vos principales responsabilités seront, toutefois, ne seront pas limitées à:
Creer des plans de tests et des strategies de test
Analyser les nouvelles fonctionnalités et écrire et gérer des cas de test système fonctionnels
Développer des scripts pour l'automatisation des tests fonctionnels sur PC et sur les plateformes embarquées
Exécution de plans de test à l'aide de systèmes embarqués fournis par le client
Analyse des résultats des tests (revue du journal des tests et triage des défauts)
Création de rapports de test, documentation des défauts logiciels
Travailler dans un environnement Agile
Effectuer des tâches liées au maintien de la sécurité et de la conservationdes produits, outils et processus dont vous êtes responsable.
Éducation:
Baccalauréat ou diplôme universitaire supérieur en génie électrique, génie informatique, informatique ou l'équivalent
Années minimales d'expérience de travail: 5 ans et +
Compétences requises
Compétences en programmation avec aisance dans un ou plusieurs langages de script (Python, Perl).
Bonne connaissance des méthodologies, outils et processus d'assurance qualité des logiciels
Expérience dans la rédaction de cas de test clairs, concis et complets
Capacité d'analyser et de résoudre les problèmes rapidement et de façon créative
Expérience avec les systèmes embarqués, les systèmes d'exploitation en temps réel et le développement de logiciels embarqués (par exemple, Linux, QNX).
Capacité démontrée de configurer le matériel de communication, micrologiciel et les problèmes de base
Excellentes compétences orales et écrites en anglais
Attitude positive, bien organisée, axée sur l'obtention de résultats
Initiative et persévérance pour offrir un travail de qualite

Atouts:
Maîtrise d'une deuxième langue (langues européennes ou asiatiques préférées)
Connaissance d'un processus de développement logiciel (par exemple, Agile)
------------------------------------
Summary:
The Senior QA Analyst will work on Automotive Application/AI Solutions team that integrate and deliver Nuance state-of-the-art speech recognition and text-to-speech products to embedded platforms for major automotive and consumer electronics companies.
You will be closely working together with our customers' integration teams to help them include Nuance technologies into successful products in an efficient way. As a Senior QA Analyst in Automotive Application/AI Solutions team, you will be responsible for documenting, developing and executing functional and system tests to verify the software quality of Nuance deliveries in the integrated embedded product platform. We need someone with strong testing and troubleshooting skills to quickly write test plans and test cases for both manual and automated tests. Also have strong experience to mentor the team. Most importantly we want someone that is eager, a quick learner and willing to expend his/her level of expertise and not afraid to jump in get dirty and take on new challenges!     
Responsibilities:
We are looking for a strong and motivated QA Analyst. Your main responsibilities will be, however will not be limited to:
Creation of software test plans and test strategies

Analyze new features and write & maintain functional, system test cases

Develop scripts for automation of functional testing operating on PC and embedded platforms. Contribute on automation framework creation and

maintenance

Execution of test plans using customer supplied embedded systems

Report defects in a clear and concise manner. Analysis of test results (test log review and triage of defects) and be prepared to support the team in

troubleshooting the root cause

Provide technical guidance to teammates through couching and mentorship

Ensure product meets all relevant specifications and Nuance quality standards      

Work in an Agile environment

Perform tasks related to securing and keeping the products, tools, and processes that you are responsible for securing
Education:
Bachelors or Graduate University degree in Electrical Engineering, Computer Engineering, Computer Science or equivalent
Minimum years of work experience:
5+ years Industry experience in Software Quality Assurance  
Required skills:
Strong knowledge of software QA methodologies, tools and processes

Experience in writing clear, concise and comprehensive test plans and test cases

Programming skills with fluency in one or more scripting languages (Python, Perl).

Ability to analyze and solve complex problems quickly and creatively

Experience with embedded systems, real-time operating systems, and embedded software development (eg. Linux, QNX).

Demonstrated ability to set-up communication hardware, flashing firmware, and basic issues troubleshooting

Excellent oral and written skills in English

Positive "can-do" attitude, well organized, focusing on achieving results cost-effectively. Superior problem-solving skills

Self-learner, with sense Working knowledge with various communication protocols (serial RS232, CAN BUS, TCP/IP, I2C ...)

Initiative and perseverance to deliver high quality work
Preferred skills:
Fluency in a second language (European or Asian languages preferred)

Knowledge of a software development process (e.g.
Additional Information:
In Montreal:
What we offer !
Unique environment for collaborative teamwork on cutting-edge technology:
Location is in the heart of downtown

Flexible hours

Transit reimbursement and parking
Contributing to and collaborating with international teams that drive innovation
Competitive benefit package:

4 weeks' vacation

10 paid sick days

Bonus Plan, Group RRSP, Deferred Profit Sharing Plan, Employee Stock Purchase Plan
Award-winning Top Employer:
Canada's Top 100 Employers – 7 consecutive years

Montreal's Top Employers – 6 consecutive years

Canada's Top Employers for Young People - 3 consecutive years
Ce que nous offrons!
Un environnement unique et collaboratif où vous travaillez avec les technologies de pointe :
Situé au cœur du centre-ville de Montréal

Horaire flexible

Allocation de transport en commun et de stationnement

Travail de concert avec des équipes à l'international afin de repousser les limites de l'innovation
Programme d'avantages sociaux concurrentiel :
4 semaines de vacances

10 congés de maladies payés

Régime de bonus annuel, REER collectif, Régimes de participation différée aux bénéfices (RPDB), Régime de rachat d'action pour les employés
Gagnant de prix à titre de meilleurs employeurs :
Canada's Top 100 Employers – pour 7 années consécutives

Canada's Top Employers for Young People - pour 3 années consécutives
Options
Sorry the Share function is not working properly at this moment. Please refresh the page and try again later.
Share on your newsfeed / Partagez
Apply
Recently viewed
You have not viewed any jobs recently
Why Nuance?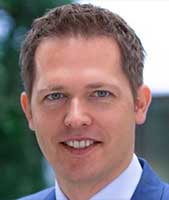 I recently rejoined Nuance because I love having the privilege of working with a diverse team of nice and talent individuals to drive customer satisfaction. Having the flexibility within my role to get stuff done while maintaining a good work-life balance.

Martin

General Manager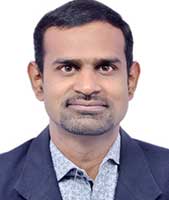 I fell in love with Nuance especially the innovative platforms we create and we impact people's lives. The work I do every day at Nuance makes a difference and I know when I go home that I truly did something meaningful and important.

Vishnu

Tech Support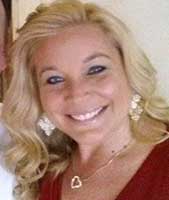 I have been working in the Healthcare industry for close to 20 years and have marveled at how Nuance has been able to keep up with the industry changes and challenges. Every day I am challenged, and every day I make sure the customer comes first. The culture and employees at Nuance are wonderful. I am proud to work for such a dynamic and diverse company and I look forward to the future growth.

Kristen

Inside Sales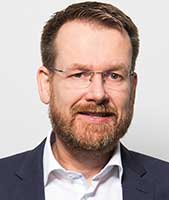 I work with some of the smartest colleagues in the industry to turn leading technology and innovative ideas into products and solutions that solve real life problems and have a positive impact on people. I love the flexibility of working.

Martin

Product Manager
Life at Nuance

We believe in an inclusive culture founded in innovation, life-long development, community impact, and flexible benefits programs so that you can be your best every day.

Learn More

Industries we Serve

Nuance can develop industry-specific solutions for your business

Learn More