Search with LinkedIn Profile
Find Nuance jobs that match your profile.
Director, Digital Product Management
Apply
Job ID 1-41902
Date posted 08/02/2019
Location Montreal, Canada
Company Overview:
Chez Nuance, nous donnons aux gens la possibilité d'interagir naturellement avec leurs divers appareils connectés et le monde numérique autour d'eux. Nous créons un monde où la technologie pense et agit de la façon dont les humains le font en concevant des modes d'interaction avec la technologie plus intuitifs.
Notre technologie agile utilise des analyses et des algorithmes avancés pour transformer l'inanimé en animé et transformer des processus complexes en processus simples.
Rejoignez notre équipe entreprise ... un excellent service à la clientèle commence ici. Nous concevons des assistants virtuels facilitant le service client intelligent. Les clients de diverses compagnies peuvent maintenant facilement trouver les informations dont ils ont besoin en utilisant tous les canaux qu'ils préfèrent.
At Nuance, we empower people with the ability to seamlessly interact with their connected devices and the digital world around them. We are creating a world where technology thinks and acts the way people do by designing the most human, natural, and intuitive ways of interacting with technology.
Our nimble technology uses analytics and advanced algorithms to transform the inanimate into animate and reduce complicated processes into simple ones.
Join our Enterprise team…great customer service starts here. We design virtual assistants for intelligent and effortless customer service helping customers find the informationthey need using whatever channel they prefer.
Job Summary:
Relevant du directeur de la gestion des produits de la division Biométrie et sécurité, en tant que chef de produit principal - Numérique, vous êtes responsable du portefeuille de produits et services numériques biométrie et sécurité et de la feuille de route. Dans cette position, vous définissez une stratégie, établissez une feuille de route du produit, communiquez, la gérez et l'exécutez.
Vous êtes le propriétaire de la feuille de route du produit de sécurité numérique, qui comprend la définition des exigences du produit, des produits livrables et des activités associées au développement, à la publication et au lancement du produit. Dans ce rôle, vous interagissez avec un large éventail de clients commerciaux ainsi que des parties prenantes internes multidisciplinaires. Vous gérez, publiez et évangélisez la feuille de route de votre produit.
Travaillant en étroite collaboration avec le directeur de la gestion des produits et d'autres chefs de produits de divers secteurs d'activité, vous êtes responsable de l'ensemble du cycle de vie des fonctions et fonctionnalités clés, dans un environnement de développement agile. Votre feuille de route est le résultat des commentaires des clients, de l'analyse de marché, de la vision et de la stratégie, que vous combinez pour prendre des décisions critiques concernant vos produits. Dans cette analyse, vous identifiez des synergies avec des partenaires potentiels clés et veillez à l'exécution de partenariats et d'intégrations stratégiques. Vous prenez au sérieux l'authentification numérique et la sécurité des données relatives à la fraude et veillez à ce que les produits et services de Nuance reflètent les valeurs de l'entreprise, notamment le respect de la protection des informations personnelles des clients et le respect de la réglementation.
En tant que penseur professionnel passionné, agile et innovant, doté d'une attitude positive, vous défendez des opportunités qui différencient Nuance de ses concurrents et procurent des avantages exceptionnels à nos clients. Vous serez en mesure de hiérarchiser les activités à valeur élevée qui contribuent à notre stratégie et à concrétiser vos idées grâce à la livraison de la feuille de route numérique Security Suite.
Vous possédez une expertise dans le domaine de l'authentification numérique et de la fraude et combinez cela à de solides compétences en gestion des affaires et des produits. Vous connaissez la sécurité numérique ainsi que la prévention et la détection des fraudes et avez une connaissance approfondie du paysage des fournisseurs ainsi que des difficultés des clients. Grâce à ces connaissances et à votre compréhension des tendances du marché, vous concevez une stratégie gagnante pour renforcer la présence de Nuance sur le segment de la sécurité numérique et générer un retour sur investissement élevé.
Vous évoluez dans un environnement dynamique, innovant et au rythme rapide, et vous adhérez aux processus Agile pour obtenir des mises à jour et des améliorations rapides et continues.
Effectuer des tâches liées à la sécurisation et à la conservation des produits, outils et processus que vous êtes responsable de la sécurisation
Principales tâches et responsabilités -
- Propriétaire de la feuille de route numérique pour la biométrie et la sécurité, avec livraison et supervision de toutes les activités de lancement de produit
- Responsable de la vision produit et de la stratégie à mettre en œuvre contre la vision
- Responsable de l'ensemble du cycle de vie, fonctionnalités et fonctionnalités clés fournies dans un environnement de développement agile.
- Responsable d'obtenir les commentaires du marché et des clients
- Responsable de l'identification et de l'établissement de partenaires stratégiques
- Responsable de la communication et de la collaboration avec plusieurs secteurs d'activité et parties prenantes internes multidisciplinaires.
- Responsable du développement des activités de sécurité numérique et de biométrie
Connaissances, compétences et qualifications -
Formation: Le candidat idéal possède une formation en technologie numérique et une solide expérience dans le domaine des affaires. Idéalement, un baccalauréat en informatique ou dans un domaine connexe est requis et une maîtrise en administration des affaires.
Années minimum d'expérience professionnelle: 10 ans
• Connaissance approfondie de la sécurité numérique, de la fraude et des fournisseurs pertinents
• Connaissance de l'authentification numérique et de la biométrie
• Expérience de la gestion de produits technologiques et de solides compétences en gestion de produits
• Excellentes aptitudes pour la gestion du temps, la communication, la prise de décision, la présentation et l'organisation.
• Des compétences très fortes en analytique, technique et interpersonnel sont essentielles.
• Solides compétences en planification et en organisation pour gérer efficacement plusieurs situations et gérer les priorités.
• manifester un vif désir d'atteindre et d'atteindre des niveaux élevés de satisfaction des clients internes et externes.
• Doit représenter un haut niveau de professionnalisme, d'apparence, de motivation et d'attitude positive dans tous les domaines.
• Compréhension de base de la machine à intelligence artificielle
Position Summary:
As the Director of Digital Product Marketing, you are responsible for the Biometrics and Security digital product and services portfolio and Roadmap. In this position, you will define a strategy, build a product roadmap, communicate, manage and execute on it.

You are the owner of the digital security product roadmap which encompasses defining product requirements, deliverables, and activities associated with product development, release and launch. In this role, you interact with a wide range of business customers along with multi-disciplinary internal stakeholders. You manage, publish and evangelize your product roadmap.

Working closely with the Director of Product Management and other product managers across various Lines-of-Business, you are responsible for the entire lifecycle of key features and capabilities, delivered in an Agile development environment. Your roadmap is the result of customer feedback, market analysis, vision and strategy that you combine to make critical product decisions. In this analysis, you identify synergies with key prospective partners, and ensure execution of strategic partnerships and integrations. You take digital authentication and fraud data security seriously and ensure company values are reflected in Nuance products and services, including high regard for protection of customer personal information and concerned with regulatory compliance.

As a passionate, agile, and innovative business thinker, with a 'can-do' attitude, you champion opportunities that differentiate Nuance from its competition and create standout benefits for our customers. You will be able to prioritize high value activities that contribute to our strategy, bringing ideas to reality through delivery of the Security Suite digital roadmap.

You possess expertise in the digital authentication and fraud space and combine this with strong business and product management skills. You are familiar with digital security and fraud prevention and detection and have deep understanding of the vendor landscape along with customer pains. With this knowledge, combined with your understanding of market trends, you devise a winning strategy to grow Nuance's presence to the digital security segment and generate a strong return on investment.

You thrive in a fast-paced, dynamic and innovative environment, and embrace Agile processes to drive rapid, continuous updates and improvements.

Perform tasks related to securing and keeping the products, tools, and processes that you are responsible for securing
Principal duties and responsibilities –
- Owner of the Biometrics and Security Digital Roadmap, with delivery and oversight of all product launch activities
- Responsible for product vision and the strategy to deliver against the vision
- Responsible for the entire lifecycle, key features and capabilities delivered in an agile development environment.
- Responsible for obtaining market and customer feedback
- Responsible for identifying and establishing strategic partners
- Responsible for communication and collaboration with multiple lines-of-business and multi-disciplinary internal stakeholders.
- Responsible for growing the digital security and biometrics business
Knowledge, skills and qualifications –
Education: The ideal candidate has a background in digital technology with strong business experience. Ideally a Bachelor's degree in Computer Science or related field required, and a Master's degree in Business.
Minimum years of work experience: 10 years
Required skills:

• In-depth knowledge of digital security, fraud and relevant vendors
• Knowledge of digital authentication and biometrics
• Experience managing technology products and strong product management skills
• Excellent time management, communication, decision making, presentation and organization skills.
• Very strong, analytical, technical, and interpersonal skills are essential.
• Strong planning and organizational skills to effectively handle multiple situations, manage priorities.
• Display a strong desire to achieve and attain high levels of both internal and external customer satisfaction.
• Must portray high levels of professionalism, appearance, motivation, and positive attitude in all endeavors.
Preferred skills:

• Basic understanding of Artificial Intelligence Machine Learning

Additional Information:
In Montreal:
What we offer !
Unique environment for collaborative teamwork on cutting-edge technology:
·Location is in the heart of downtown
·Flexible hours
·Transit reimbursement and parking
Contributing to and collaborating with international teams that drive innovation
·Competitive benefit package:
·4 weeks' vacation
·10 paid sick days
·Bonus Plan, Group RRSP, Deferred Profit Sharing Plan, Employee Stock Purchase Plan
Award-winning Top Employer:
·Canada's Top 100 Employers – 7 consecutive years
·Montreal's Top Employers – 6 consecutive years
·Canada's Top Employers for Young People - 3 consecutive years
Ce que nous offrons!
Un environnement unique et collaboratif où vous travaillez avec les technologies de pointe :
·Situé au cœur du centre-ville de Montréal
·Horaire flexible
·Allocation de transport en commun et de stationnement
·Travail de concert avec des équipes à l'international afin de repousser les limites de l'innovation
Programme d'avantages sociaux concurrentiel :
·4 semaines de vacances
·10 congés de maladies payés
·Régime de bonus annuel, REER collectif, Régimes de participation différée aux bénéfices (RPDB), Régime de rachat d'action pour les employés
Gagnant de prix à titre de meilleurs employeurs :
·Canada's Top 100 Employers – pour 7 années consécutives
·Canada's Top Employers for Young People - pour 3 années consécutives
Options
Sorry the Share function is not working properly at this moment. Please refresh the page and try again later.
Share on your newsfeed / Partagez
Apply
Recently viewed
You have not viewed any jobs recently
Why Nuance?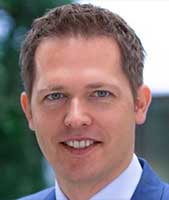 I recently rejoined Nuance because I love having the privilege of working with a diverse team of nice and talented individuals to drive customer satisfaction. Having the flexibility within my role to get stuff done while maintaining a good work-life balance.

Martin

General Manager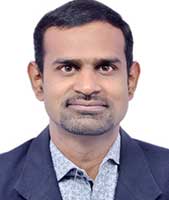 I fell in love with Nuance especially the innovative platforms we create and we impact people's lives. The work I do every day at Nuance makes a difference and I know when I go home that I truly did something meaningful and important.

Vishnu

Tech Support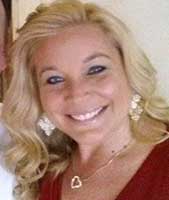 I have been working in the Healthcare industry for close to 20 years and have marveled at how Nuance has been able to keep up with the industry changes and challenges. Every day I am challenged, and every day I make sure the customer comes first. The culture and employees at Nuance are wonderful. I am proud to work for such a dynamic and diverse company and I look forward to the future growth.

Kristen

Inside Sales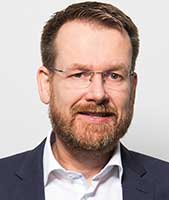 I work with some of the smartest colleagues in the industry to turn leading technology and innovative ideas into products and solutions that solve real life problems and have a positive impact on people. I love the flexibility of working.

Martin

Product Manager
Life at Nuance

We believe in an inclusive culture founded in innovation, life-long development, community impact, and flexible benefits programs so that you can be your best every day.

Learn More

Industries we Serve

Nuance can develop industry-specific solutions for your business

Learn More