Search with LinkedIn Profile
Find Nuance jobs that match your profile.
Stagiaire en Gestion de Projet - Project Manager Intern
Apply
Job ID 1-42483
Date posted 09/12/2019
Location Montreal, Canada
Company Overview:
C'est avec fierté que nous vous annonçons aujourd'hui le nom de la nouvelle société issue de la scission de la division Automobile de Nuance qui sera: Cerence ! À la suite de la scission, notre division automobile entamera une nouvelle aventure sous le nom de Cerence, une société de logiciels automobiles de nouvelle génération, entièrement dédiée à fournir des solutions de mobilité intelligentes à nos clients. "Cer" qui rime avec "air", "ence" qui rime avec "sens", Cerence est un nouveau mot pour une nouvelle entreprise. Visitez cerence.com pour suivre notre voyage!
Today, we have some exciting news to share, as we officially announce the name of Nuance's upcoming Automotive spin-off: Cerence! Upon spinning off from Nuance on October 1, our Automotive team will begin a new journey as Cerence, a pure-play, next-generation automotive software company fully focused on providing intelligent mobility solutions to our customers. "Cer" that rhymes with "air," "ence" that rhymes with "sense," Cerence is a new word for a new company. Visit cerence.com to follow along with our journey!
Job Summary:
English will follow :
Cerence est un leader mondial en reconnaissance vocale et en compréhension du langage naturel. Ayant une solide réputation dans le domaine, nous travaillons avec de nombreux clients pour rendre les interactions avec la technologie plus naturelles et intuitives, autrement dit plus humaines!
Le candidat retenu travaillera, sous la supervision d'un gestionnaire de projet principal, au sein de l'équipe de gestion de projet du groupe Automobile. Le stagiaire collaborera avec les gestionnaires de projet ainsi qu'avec les équipes de développement, d'assurance qualité et de recherches.

Responsabilites :
Le stagiaire participera aux projets clients de l'équipe d'Automobile. Le rôle sera d'épauler activement le gestionnaire de projet principal assigné au projet. Il devra entre autre:
Faire le suivi de l'avancement des tâches et des objectifs.
Participer aux réunions de discussions et planifications des comptes rendus d'utilisateurs.
Travailler avec les différentes équipes a l'echelle globale.
Produire des rapports d'avancement
Réfléchir et proposer des améliorations aux méthodes de travail.
Competences requises :
Être organisé et rigoureux
Être à l'aise avec les outils informatiques
Être capable d'assimiler rapidement de nouvelles informations
Motiver à faire le suive nécessaire
Facilité et désir interagir avec les gens sur une base quotidienne.
Parler anglais et français
Formation technique
Éducation:B.A.A en gestion de projet ou l'equivalent
---------------------------
Cerence is a world leader in speech recognition and natural language understanding. With a solid reputation, we work with many customers to make interactions with technology more natural and intuitive, in other words more human.
The successful candidate will work under the supervision of a Project Manager within the Automotive Project Management Team. The trainee will collaborate with the group's project managers as well as the development, quality assurance and research teams.
Responsibilities:
You will participate in client projects of the Automotive team. Its role will be to actively support the main project manager assigned to the project. In addition:
Monitor the progress of tasks and objectives.

Participate in discussions and user story planning.

Work with different teams to update user stories.

Produce progress reports and update risks.

Reflect and propose improvements to working methods.
Requirements:
Be organized and rigorous

Be comfortable with computer tools

Be able to quickly assimilate new information

Motivate to make the necessary follow-up

Ease and desire to interact with people on a daily basis.

Speak English and French

Technical training
Education : B.A.A in Project Management or equivalent
Additional Information:
In Montreal:
What we offer !
Unique environment for collaborative teamwork on cutting-edge technology:
·Location is in the heart of downtown
·Flexible hours
·Transit reimbursement and parking
Contributing to and collaborating with international teams that drive innovation
·Competitive benefit package:
·4 weeks' vacation
·10 paid sick days
·Bonus Plan, Group RRSP, Deferred Profit Sharing Plan, Employee Stock Purchase Plan
Award-winning Top Employer:
·Canada's Top 100 Employers – 7 consecutive years
·Montreal's Top Employers – 6 consecutive years
·Canada's Top Employers for Young People - 3 consecutive years
Ce que nous offrons!
Un environnement unique et collaboratif où vous travaillez avec les technologies de pointe :
·Situé au cœur du centre-ville de Montréal
·Horaire flexible
·Allocation de transport en commun et de stationnement
·Travail de concert avec des équipes à l'international afin de repousser les limites de l'innovation
Programme d'avantages sociaux concurrentiel :
·4 semaines de vacances
·10 congés de maladies payés
·Régime de bonus annuel, REER collectif, Régimes de participation différée aux bénéfices (RPDB), Régime de rachat d'action pour les employés
Gagnant de prix à titre de meilleurs employeurs :
·Canada's Top 100 Employers – pour 7 années consécutives
·Canada's Top Employers for Young People - pour 3 années consécutives
Options
Sorry the Share function is not working properly at this moment. Please refresh the page and try again later.
Share on your newsfeed / Partagez
Apply
Recently viewed
You have not viewed any jobs recently
Why Nuance?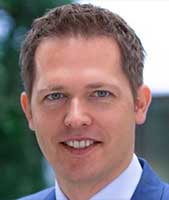 I recently rejoined Nuance because I love having the privilege of working with a diverse team of nice and talented individuals to drive customer satisfaction. Having the flexibility within my role to get stuff done while maintaining a good work-life balance.

Martin

General Manager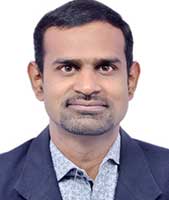 I fell in love with Nuance especially the innovative platforms we create and we impact people's lives. The work I do every day at Nuance makes a difference and I know when I go home that I truly did something meaningful and important.

Vishnu

Tech Support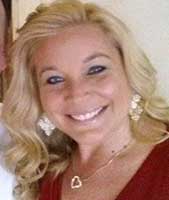 I have been working in the Healthcare industry for close to 20 years and have marveled at how Nuance has been able to keep up with the industry changes and challenges. Every day I am challenged, and every day I make sure the customer comes first. The culture and employees at Nuance are wonderful. I am proud to work for such a dynamic and diverse company and I look forward to the future growth.

Kristen

Inside Sales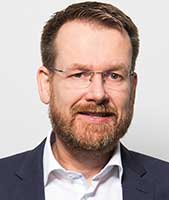 I work with some of the smartest colleagues in the industry to turn leading technology and innovative ideas into products and solutions that solve real life problems and have a positive impact on people. I love the flexibility of working.

Martin

Product Manager
Life at Nuance

We believe in an inclusive culture founded in innovation, life-long development, community impact, and flexible benefits programs so that you can be your best every day.

Learn More

Industries we Serve

Nuance can develop industry-specific solutions for your business

Learn More