Search with LinkedIn Profile
Find Nuance jobs that match your profile.
Senior Web Developer
Apply
Job ID 1-39641
Date posted 02/04/2019
Locaton Pune, Maharashtra
Company Overview:
At Nuance, we empower people with the ability to seamlessly interact with their connected devices and the digital world around them.  We are creating a world where technology thinks and acts the way people do by designing the most human, natural, and intuitive ways of interacting with technology.
Our nimble technology uses analytics and advanced algorithms to transform the inanimate into animate and reduce complicated processes into simple ones.
Job Summary:
Summary: The demand on digital technologies to support our organization's marketing activities is rapidly increasing; as a result, our Nuance Digital Marketing Technology Group is expanding. We are looking for talented and passionate team players to join us to build an offshore development team located in Pune, India.
The Front-End Web Developer will be responsible for developing and supporting existing Nuance digital marketing platforms, primarily Corporate Marketing's blog platform (which is built on WordPress); this role will also support various social media-related projects.
The role must display excellent written and oral skills with demonstrated interpersonal and organization abilities; be able to work in a varied, fast paced and result driven environment with clear understanding of responsibility and accountability; be able to successfully manage one's time and work with across functional groups. With fast changing technologies, we are also expecting the person to be a quick learner and to be able to solve problems, apply new processes and best practices in their work with sound judgment and minimal instruction.
The ideal candidate must possess strong technical expertise on developing front-end of a web application while also understanding server back-end technologies; and be able to work hands-on with the most popular Web Content Management platform: WordPress. Experience in other web content management systems, such as Adobe Experience Manager, Drupal, and ability of creating, editing or modifying templates for a CMS or web development framework is highly desired, as is experience with social media management solutions such as Sprinklr, Spredfast, Hootsuite, and Salesforce; web analytics tools such as Adobe Analytics and Google Analytics.
The candidate must be a strong team player with a positive attitude to always move things forward and should be able to work independently with minimal supervision. He or she must be a self-starter and trustworthy; work well under pressure, understand customer priorities and have the desire to strive to exceed expectations.
This position will report to Director of Technology, Digital Marketing group.
Responsibilities:
• Support the cleanup, development, and maintenance of Nuance Digital Marketing WordPress blog multisite platform, offering expertise and technical assistance to our Corporate Social Marketing business team.
• Work closely with Brand & Digital team to continuously improve our blog site UX and deliver the best user experience, supporting our goal of driving more traffic to nuance.com and moving prospects through the sales funnel.
• Design and implement new web applications or web features to support new marketing initiatives, either on nuance.com blog site or other Nuance owned online properties.
• Perform complete testing of Web applications–unit and system, conduct user acceptances testing, and report results; engaging users as necessary.
• Act as the main point of contact for support-related issues raised by divisional marketing teams for our Corporate Social Media platforms; identifying bugs, functionality limitations, and proposing, implementing, and explaining improvements to key business stakeholders.
• When engaging with outside vendors on related WordPress web development projects, act as the technical partner and Nuance liaison.
• Support projects related to integrating popular social networks sharing/following functionality (e.g. LinkedIn, Twitter, Facebook, etc.) into the blog and nuance.com site (familiar with OpenGraph tags).
• Communicate to senior management and core US team for project status as required, help to escalate key issues and obstacles to management in a timely manner with recommended solutions.
• Become familiar with Adobe Analytics and partner with our Web Analytics team to translate business requests into actionable insights
Qualifications
Number of Years of Work Experience: 5
Required Skills:
• 3+ years demonstrable experience in web design and development, UI tier design and technologies; familiar with MVC Module pattern.
• 3+ years of hands-on experience with WordPress Web Content Management system and cloud hosting providers such as WP Engine, Rackspace, Amazon Web Services, Combell, etc.
• Strong experience in PHP, HTML, HTML DOM, XML, CSS/Twitter Bootstrap, JavaScript/JQuery, Media queries and CSS based table-less page layouts; familiarity with OpenGraph tags.
• Basic understanding of marketing concepts and practices.
• Cross-browser, cross-platform and/or cross-device compatibility coding and testing.
• Familiar with common web application development and debug utilities.
• Basic understanding of database technologies and can write simple SQL statement.
• Excellent verbal and written communication skills and analytical ability; experience with writing business requirement and software technical design document.
• Strong aptitude for problem-solving, applying resourcefulness and creativity toward finding solutions; proven results-oriented person with a delivery focus.
• Great sense of UX design with superior attention to detail and high quality.
• Open-minded, willingness to learn new technologies as required and provide recommendations and ideas to improve Marketing technology platform.
Preferred Skills:
• Experience with Web Content Management system such as Adobe AEM, Drupal, Sitecore
• .Net/C++, .ASP Or J2EE/Java, Apache Web Server
• Experience with integration of social channels such as LinkedIn, Facebook, Twitter, Google+, etc.
• Experience with social media management solutions such as Sprinklr, Spredfast, Hootsuite, and Salesforce.
• Experience using web metrics software (Adobe Analytics, Google Analytics, etc.).
Education: Bachelor's Degree in Computer Science, Engineering, or Mathematics; digital marketing-related field a plus 
Additional Information:
Nuance offers a compelling and rewarding work environment. We offer market competitive salaries, bonus, equity, benefits, meaningful growth and development opportunities and a casual yet technically challenging work environment. Join our dynamic, entrepreneurial team and become part of our continuing success.
Options
Sorry the Share function is not working properly at this moment. Please refresh the page and try again later.
Share on your newsfeed
Apply
Recently viewed
You have not viewed any jobs recently
Why Nuance?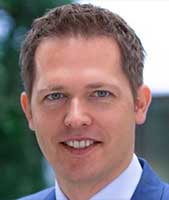 I recently rejoined Nuance because I love having the privilege of working with a diverse team of nice and talent individuals to drive customer satisfaction. Having the flexibility within my role to get stuff done while maintaining a good work-life balance.

Martin

General Manager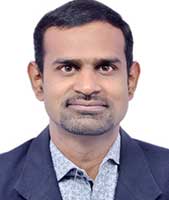 I fell in love with Nuance especially the innovative platforms we create and we impact people's lives. The work I do every day at Nuance makes a difference and I know when I go home that I truly did something meaningful and important.

Vishnu

Tech Support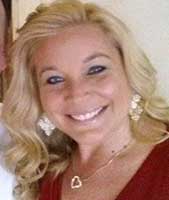 I have been working in the Healthcare industry for close to 20 years and have marveled at how Nuance has been able to keep up with the industry changes and challenges. Every day I am challenged, and every day I make sure the customer comes first. The culture and employees at Nuance are wonderful. I am proud to work for such a dynamic and diverse company and I look forward to the future growth.

Kristen

Inside Sales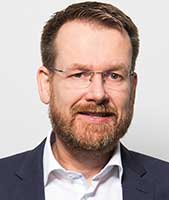 I work with some of the smartest colleagues in the industry to turn leading technology and innovative ideas into products and solutions that solve real life problems and have a positive impact on people. I love the flexibility of working.

Martin

Product Manager
Life at Nuance

We believe in an inclusive culture founded in innovation, life-long development, community impact, and flexible benefits programs so that you can be your best every day.

Learn More

Industries we Serve

Nuance can develop industry-specific solutions for your business

Learn More