Search with LinkedIn Profile
Find Nuance jobs that match your profile.
Sr Full Stack Engineer
Apply
Job ID 1-41579
Date posted 08/13/2019
Location Pune, India
Company Overview:
At Nuance, we empower people with the ability to seamlessly interact with their connected devices and the digital world around them.  We are creating a world where technology thinks and acts the way people do by designing the most human, natural, and intuitive ways of interacting with technology.  
Our nimble technology uses analytics and advanced algorithms to transform the inanimate into animate and reduce complicated processes into simple ones.  
Join our Enterprise team…;great customer service starts here. We design virtual assistants for intelligent and effortless customer service helping customers find the information they need using whatever channel they prefer.  
Job Summary:
Position summary:
Are you a whiz with frontend web application development? Do you have a keen interest in making AI technologies accessible to builders? Are you passionate about delivering stellar user interfaces and experiences?

Nuance's software engineers develop next-generation technologies that empower enterprises to deliver exceptional conversational AI solutions. Our products offer designers, developers and business analysts access to customize AI technologies such as speech recognition, natural language understanding and conversational dialog.

As a member of the core technology platform tools team you will be involved in all technical aspects of product delivery – you will design, test, deploy and maintain software solutions. You will work on a specific project critical to Nuance's needs with opportunities to switch teams and projects as you and our fast-pasted business grow and evolve.     
Principal duties and responsibilities:
- Build next-generation web based tooling for DIY solutions with a focus on the client side
- Collaborate closely with the design team to realize exceptional end user experiences
- Build and maintain reusable Java/JavaScript/Nodejs components while adhering to coding standards and best practices.
- Collaborate with design/backend teams in order to deliver optimized UI/UX
- Continually improve our processes by volunteering new approaches to: developer productivity, product quality, and team efficiency
- Mentor other developers and foster a collaborative environment of shared growth & learning
- Perform tasks related to securing and keeping the products, tools, and processes that you are responsible for securing
Knowledge, skills and qualifications– 
Education:Bachelor's degree in Engineering or Computer Science        
Minimum years of work experience:5+ yrs    
Required skills:

• 4+ years of experience in writing client-side JavaScript
• 3+ years of API programming and backend programming
• Expertise in building complex layouts with CSS and HTML
• Experience building and debugging complex systems in a team environment
• Experience with modern browser technologies
• Development experience in Java or Python and experience designing modular, object-oriented JavaScript
• Strong communication skills, a positive attitude and empathy
• Self-awareness and a desire to continually improve     
Preferred skills:

• Academic background in computer science
• Experience investigating and improving JavaScript performance
• Experience with React.js, Angularjs
• Experience with WebSockets, Local Storage, or ES6
• Experience designing web sites or applications
• Experience with Micro-services
• Proficient in Linux, Docker and related tools
• Experience with automation and unit testing frontend frameworks and applications
• Familiarity with cloud native technologies (gRPC, Docker, Helm, Kubernetes)  
Additional Information:
Nuance offers a compelling and rewarding work environment. We offer market competitive salaries, bonus, equity, benefits, meaningful growth and development opportunities and a casual yet technically challenging work environment. Join our dynamic, entrepreneurial team and become part of our continuing success.
Options
Sorry the Share function is not working properly at this moment. Please refresh the page and try again later.
Share on your newsfeed
Apply
Recently viewed
You have not viewed any jobs recently
Why Nuance?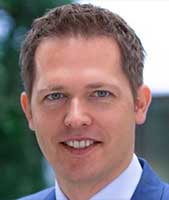 I recently rejoined Nuance because I love having the privilege of working with a diverse team of nice and talented individuals to drive customer satisfaction. Having the flexibility within my role to get stuff done while maintaining a good work-life balance.

Martin

General Manager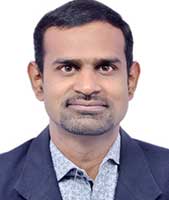 I fell in love with Nuance especially the innovative platforms we create and we impact people's lives. The work I do every day at Nuance makes a difference and I know when I go home that I truly did something meaningful and important.

Vishnu

Tech Support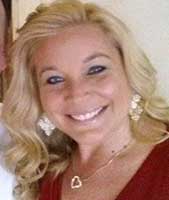 I have been working in the Healthcare industry for close to 20 years and have marveled at how Nuance has been able to keep up with the industry changes and challenges. Every day I am challenged, and every day I make sure the customer comes first. The culture and employees at Nuance are wonderful. I am proud to work for such a dynamic and diverse company and I look forward to the future growth.

Kristen

Inside Sales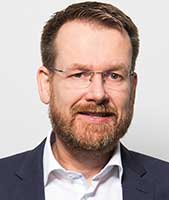 I work with some of the smartest colleagues in the industry to turn leading technology and innovative ideas into products and solutions that solve real life problems and have a positive impact on people. I love the flexibility of working.

Martin

Product Manager
Life at Nuance

We believe in an inclusive culture founded in innovation, life-long development, community impact, and flexible benefits programs so that you can be your best every day.

Learn More

Industries we Serve

Nuance can develop industry-specific solutions for your business

Learn More