Search with LinkedIn Profile
Find Nuance jobs that match your profile.
Technical Product Manager (Product Owner) – Dragon
Apply
Job ID 1-41944
Date posted 07/26/2019
Location Vienna, Austria
Company Overview:
At Nuance, we empower people with the ability to seamlessly interact with their connected devices and the digital world around them.  We are creating a world where technology thinks and acts the way people do by designing the most human, natural, and intuitive ways of interacting with technology.  
Our nimble technology uses analytics and advanced algorithms to transform the inanimate into animate and reduce complicated processes into simple ones.  

Join our Healthcare team...caring for clinicians the way they care for patients. Beyond words. We create technology that lets clinicians capture and document care quickly and easily so they can focus their attention on their patients.
Job Summary:
Position summary:
As Technical Product Manager and Product Owner for Nuance Healthcare, you will define and execute on the Product and feature requirements for the product-line. The role is responsible for executing and managing the product initiatives and collaborating with the Lines-of-Business product teams to not only support, but also anticipate the needs of clients
This is an incredible opportunity for an individual with combination of technical and product development experience and an interest in a career path into product management. You demonstrate a good understanding of commercial software product design, are technically fluent and passionate about creating products.  As a Product Owner, you will drive incremental product releases, via disciplined Agile development working closely with Engineering teams.
Principal duties and responsibilities:
You are responsible for identifying business priorities and guiding the product design by representing the voice of the customer. Critical to the success of this role is delivery of the function and feature set measured by overall product quality, usability and customer adoption.
•  Working closely with the Senior Manager and Director of Product Management, you will be responsible for the entire lifecycle of key features and capabilities, delivered in an agile development environment -  
•  Develop detailed product stories/requirements, in an agile environment, to ensure product delivery consistency with target personas, motivators and expectations
•  Actively participate in all aspects of the product development cycle
•  Work closely with all stakeholders to communicate customer needs, adjust requirements based on technical feedback, prioritize requirements, and manage to change priorities
•  Research, learn and implement technologies to develop a background for successful product definition
•  Employ and develop product planning and management best practices, establishing and executing reliable processes for collecting and prioritizing customer/market requirements
•  Establish and maintain a strong relationship with customer-facing staff as a critical resource to address critical pre- and post-sales customer product issues and ultimately help drive product sales engagements to closure
•  Lead through influence in both technical and functional settings

You will work with Engineers, QA to appropriately design, and build the applications on time and on budget to meet the needs of healthcare provider professionals. This Product Owner will need to speak to a wide range of business customers to understand the various requirements related to the user and work backwards to document customer requirements.

Working closely with the Senior Manager and Director of Product Management and other product managers across Lines-of-Business, you will be responsible for the entire lifecycle of key features and capabilities, delivered in an agile development environment. You will be responsible for creating, publishing and evangelizing your feature requirements, user stories and acceptance criteria,

Developing understanding of the EMR workflows such as Epic, Cerner, Meditech etc. and Physician documentation requirements will enable you to direct product requirements aligning customer needs, competitive advantage, industry trends and return on investment, contributing to strong growth results for Nuance from the segment. You will ensure company values are reflected in Nuance products and services, including high regard for patient safety, improved patient outcomes and security of patient data.

You will be a passionate, agile, and innovative thinker, with a 'can-do' attitude, championing opportunities that differentiate Nuance from its competition and create standout benefits for our customers. You will be able to prioritize high value activities that contribute to our strategy, bringing ideas to reality through delivery on the Analytics roadmap working with R&D

You will work with other Product Managers, Engineers, QA to appropriately design, and build platform solutions on time and on budget to meet the needs of healthcare provider professionals. 
Perform tasks related to securing and keeping the products, tools, and processes that you are responsible for securing
Knowledge, skills and qualifications– 
Education:Bachelor's degree in Technology, Engineering or Computer Science/MIS or Healthcare; MBA or MS preferred.
Minimum years of work experience:5+ years of Product Ownership experience
Required skills:
•  Working Senior knowledge of Automation SDLC, methodologies, tools and processes
•  A keen eye for details and ability to spot and document deviations/anomalies
•  An uncompromising approach to meeting/exceeding requirements (or ability to work through steps to have the requirement changed)
•  Strong general technical competency required
•  Must be self-starting, hardworking and inquisitive
•  Outstanding verbal and written communication skills
•  A proven track record for high-quality product delivery
•  In-depth understanding of the agile software development cycle and methodologies
•  Strong leadership, time management, and problem-solving skills
•  Must work well with others of all personality types in an intense environment
•  Teamwork, attention to detail, and great communication skills are required
•  Driven, creative, and results-oriented applicants are highly preferred
•  Background in healthcare technology highly desired, and previous experience in with EMR/EHR systems
Background in healthcare technology in healthcare technology. Health data experience using Patient medical record data, Coding, Billing and Claims datasets is preferred, but not required
•  Experience in related technology spaces (SaaS, Cloud, computing platforms, DBs).
•  Experience developing robust, customer-centric product and service requirements using Agile methodology, Confluence, JIRA or similar tools and processes.
•  Excellent relationship skills, able to build rapport quickly and easily with domain experts.
Preferred skills:
•  Experience in Application PaaS Platforms with speech recognition, natural language processing, and or machine learning. Experience with building products that integrate Virtual Assistants and machine learning and NLP technologies.
•  A zeal for metrics/analysis to deliver on business objectives.
•  Demonstrated history in creative/big thinking that resulted in revenue.
Additional Information:
Nuance offers a compelling and rewarding work environment. We offer market competitive salaries, bonus, equity, benefits, meaningful growth and development opportunities and a casual yet technically challenging work environment. Join our dynamic, entrepreneurial team and become part of our continuing success.
Options
Sorry the Share function is not working properly at this moment. Please refresh the page and try again later.
Share on your newsfeed
Apply
Recently viewed
You have not viewed any jobs recently
Why Nuance?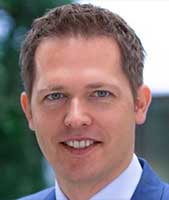 I recently rejoined Nuance because I love having the privilege of working with a diverse team of nice and talented individuals to drive customer satisfaction. Having the flexibility within my role to get stuff done while maintaining a good work-life balance.

Martin

General Manager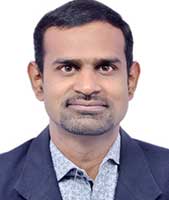 I fell in love with Nuance especially the innovative platforms we create and we impact people's lives. The work I do every day at Nuance makes a difference and I know when I go home that I truly did something meaningful and important.

Vishnu

Tech Support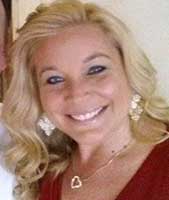 I have been working in the Healthcare industry for close to 20 years and have marveled at how Nuance has been able to keep up with the industry changes and challenges. Every day I am challenged, and every day I make sure the customer comes first. The culture and employees at Nuance are wonderful. I am proud to work for such a dynamic and diverse company and I look forward to the future growth.

Kristen

Inside Sales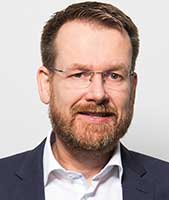 I work with some of the smartest colleagues in the industry to turn leading technology and innovative ideas into products and solutions that solve real life problems and have a positive impact on people. I love the flexibility of working.

Martin

Product Manager
Life at Nuance

We believe in an inclusive culture founded in innovation, life-long development, community impact, and flexible benefits programs so that you can be your best every day.

Learn More

Industries we Serve

Nuance can develop industry-specific solutions for your business

Learn More