Search with LinkedIn Profile
Find Nuance jobs that match your profile.
Overview
Innovation
An Innovator's work is never complete, and at Nuance, we provide our technologists with opportunities to learn, grow, engage and build every day! Our programmers, researchers, UI designers and engineers feed their curiosity and develop technical skills when using our resources like Safari Books Online and IEEE Xplore Digital Library in the Engineering Excellence program. They participate in Innovation Challenges, our internal hackathons, to bring their ideas to life (and have fun!). And at the annual Nuance Research Conference, our researchers share their work with each other and hear from external speakers. Our creative, technical minds are always churning at Nuance – striving for more innovative ideas and better solutions.
Your Career at Nuance
At Nuance, we know our greatest assets are our people and we are committed to helping you grow at every stage of your career. Whether you are a student intern, established technologist or seasoned executive, Nuance offers education, training and skill development relevant to your role and career aspirations.
Global internship opportunities
Professional development
Special projects and cross-functional assignments
Innovation Challenges (internal hackathons)
Research Conferences
Monthly Manager workshop
Leadership assessments and coaching
Skill development programs
Networking opportunities with professional organizations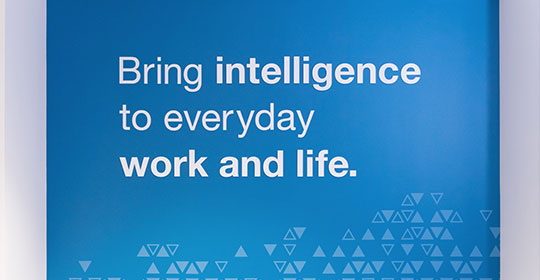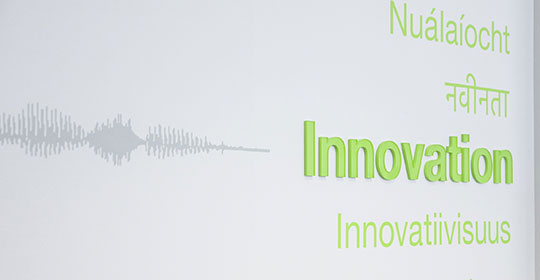 Nuance Networks
At Nuance we value, respect and support our diverse employees. We appreciate differences in ethnicity, gender, age, national origin, disability, sexual orientation, gender identity, education and religion. We encourage and support an inclusive and collaborative environment that values open participation from individuals with different ideas and perspectives, and in turn, has a positive impact on our business.
We believe a welcoming community is important for all our employees and we support multiple Employee Resource groups and communities for our employees to make connections around shared interests and beliefs.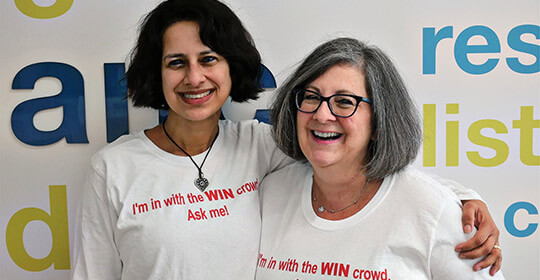 Women in Nuance (WIN) is an internal global network that inspires, supports and develops women across the company, provides meaningful mentoring and network opportunities and builds awareness of important gender issues across the company. WIN members participate in monthly events, including social networking activities, development and training opportunities, and our speakers series.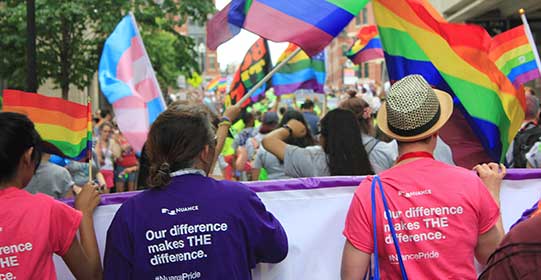 Nuance Pride is an inclusive community of employees and allies focused on LGBTQ common interests and initiatives. We promote an open and inclusive culture, provide networking and learning opportunities for members and the broader community, and celebrate our pride around the world.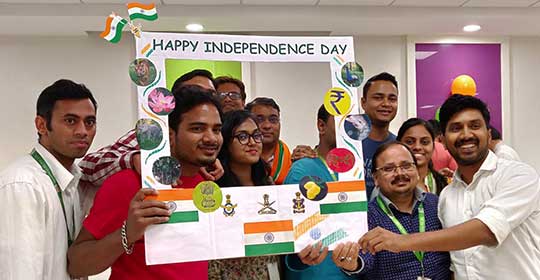 South Asian Affinity Group (SAAG) is a global community of employees focused on increasing awareness of the South Asian population, connecting employees around the world and celebrating all of our diverse cultures.
Benefits
Join Nuance and you will be immersed in our culture of health. We offer comprehensive medical, dental, vision and financial health plans that provide peace of mind now and in the future. Your family and friends will enjoy spending time with you thanks to our generous paid time off and flexible work benefits. And you will feel empowered to be your best self by utilizing our fitness and wellness offerings.
Take a peek at some of our outstanding benefits below (benefits vary by country – more details available during the recruitment process):
Financial
Competitive compensation and income protection
401(k) plan with match
Financial education resources that help you invest wisely, grow your savings and plan for life
Valuable employee stock purchase plan
Tuition reimbursement
Adoption assistance program
Health & Wellness
Affordable Medical, Dental and Vision coverage
Telehealth and employee assistance benefits make it easy to get medical and behavioral health assistance from anywhere
Pre-tax Health Savings Account (HSA) with a substantial company contribution
Tax friendly Flexible Spending Accounts (FSAs) for peace of mind when unexpected costs arise
Monthly health management seminars on chronic conditions, mental health and more
Onsite fitness centers and classes such as yoga, Zumba and body conditioning at some locations
Ergonomic friendly sit-stand desks and global walking programs
Time off
Flexible work schedule and offerings to support our global employee base
Generous paid time off plus paid company holidays (country dependent)
Paid maternity and parental leave
Extra perks
Depending on your location - free snacks like movie theater style popcorn, dry cleaning pickup, weekly chair massages, onsite cafeteria, book club, car detailing services
Global fitness tracking challenges with awesome incentives
Great deals on tickets, trips and more with access to corporate discount program
Pet insurance
Commuter benefits
Legal insurance
Identify theft protection
Long-term care insurance
Community Impact
Nuance Cares
At Nuance, we transform a world of challenges into a world of possibilities. We believe caring makes us more – and that's why we created the Nuance Cares Program
This Corporate Social Responsibility program, encourages and supports employees' interests to improve the quality of life in the communities in which they live and work through contributions of cash donations, time, energy and skills. It's empowers us all to not only do more but give more to social causes and community initiatives that are important to every one of us – within Nuance and beyond.
How does Nuance Care?
The Nuance Cares program offers employees up to 16 volunteer hours of paid volunteer time off each year supporting a qualified non-profit organization of their choice.
The program also provides a one-for-one-dollar donation match to eligible 501(c)3 organizations for up to a total of $1,000 annually per employee.
Here are some organizations that Nuance employees have supported:
Disaster Relief Support
Toys4Joys
JP Morgan Corporate Challenge
Local Food Drives and Food Banks
Treats for Troops
Toys for Tots
March of Dimes
Focus Ireland
Rosie's Place
Operation Gratitude
The Giving Tree
Boston Cares
Save the Children
Centraide
Breast Cancer Now Foundation